Overseen by the Vice Chancellor for Student Affairs and Campus Diversity, our mission and purpose is to advance equity and inclusion towards a vision of inclusion excellence at UC Davis. To advance this mission, Campus Diversity plans, designs, leads and facilitates institutional equity, diversity and inclusion change actions, initiatives and communications in collaboration with campus partners. It leads and facilitates the ongoing implementation and accountability of the university's strategic vision for diversity and inclusion, consulting and collaborating with partners and stakeholder groups. It serves as the primary and central contact point and liaison with the UC Office of the President, UC Office of Diversity and Engagement and UC Systemwide Chief Diversity Officers.
Leadership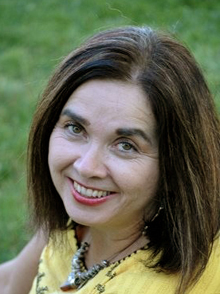 Adela de la Torre, Vice Chancellor for Student Affairs and Campus Diversity
Dr. Adela de la Torre is an agricultural and health economist and nationally recognized expert on Latino and Chicano health issues. De la Torre has served in academic leadership roles in the California State University system, the University of Arizona and, now, at UC Davis. In the California State University system, she served as chair of the Department of Chicano/Latino Studies and at the University of Arizona, she was director of the Mexican American Studies and Research Center. During her tenure at Arizona, de la Torre successfully developed the first graduate program in Mexican American Studies and founded the College of Medicine's first federally funded Hispanic Center of Excellence.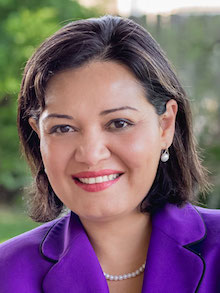 Raquel Aldana, Associate Vice Chancellor for Academic Diversity
Aldana is a graduate of Arizona State University (earning a bachelor's degree in English and another in Spanish) and Harvard Law School. Her scholarship has focused on transitional justice and criminal justice reforms in Latin America as well as immigrant rights in the United States. Before joining UC Davis, Aldana founded and directed the McGeorge School of Law's Inter-American Program, which trains bilingual and bicultural lawyers for transnational careers to work with the growing Latino population in the United States. She served as the school's associate dean for faculty scholarship, 2013–17.
Rich Shintaku, Director of Diversity and Inclusion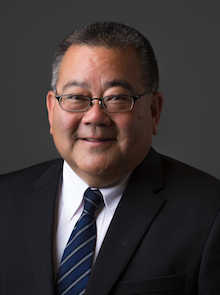 With over 35 years of academic and professional experience in higher education, Rich has also served as Assistant Dean of Graduate Studies at UC Davis, Dean of Student Services and Enrollment Management at Cosumnes River College, and Associate Professor and Department Chair with the College of Education at Oregon State University. During his tenure at UC Davis, Rich has been a strong advocate for access, equity, diversity and inclusion of students, staff and faculty. His professional and research interests include student academic access, success and retention; diversity and inclusion; graduate education; Asian and Pacific Americans in higher education; new professionals and learning communities.
Staff
Avaeta Ahluwalia, Administrative Analyst
Laura Cerruti, Analyst
Brittany Derieg, Assistant Director, Office of the Vice Chancellor, Student Affairs and Campus Diversity
Thomas O'Donnell, Graduate Student Researcher; Ph.D. Candidate, History