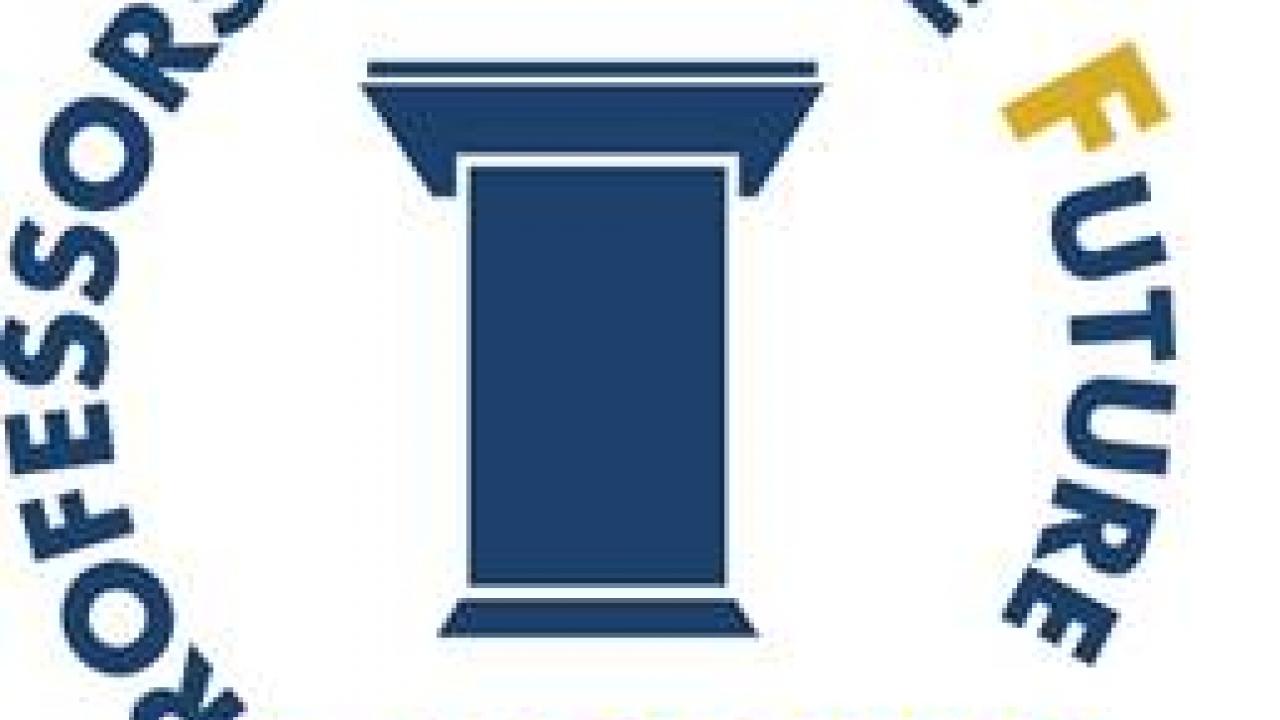 Location
Student Community Center, Room D
Professors for the Future Information Meeting
The Professors for the Future (PFTF) program is a competitive, year-long fellowship program designed to recognize and develop the leadership and academic skills of outstanding PhD candidates and postdoctoral scholars who have demonstrated their commitment to professionalism, integrity, and academic service.  The program consists of professional development training through participation in monthly meetings, a seminar in college teaching, a seminar on ethics and professionalism in the university, and creation of a project to benefit other graduate students and postdoctoral scholars. 
Please register: https://pftfinfo.eventbrite.com
All Ph.D. students and postdoctoral scholars are cordially invited to join PFTF co-directors JP Delplanque, Associate Dean, and Teresa Dillinger, Academic Administrator, and current PFTF fellows for this informational meeting about the PFTF program.
Visit http://gradstudies.ucdavis.edu/pftf/  for more information and application forms.  Applications are due Friday February 23, 2018.