Jason K. Stewart
Senior Advisor, Institutional Analysis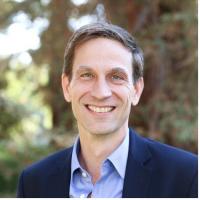 I have worked at UC Davis since 2009. In addition to my role as assistant director in the Office of Budget and Institutional Analysis, I support the DEI leadership team with data and analysis related to our faculty, staff, and students.
Prior to UC Davis, I worked for the U.S. Agency for International Development (USAID) in Washington, D.C. I also served for two years as a Peace Corps volunteer in Mongolia. I have a master's degree in public management from the University of Maryland and a bachelor's degree in accounting from the University of Memphis.
Why I do DEI work
I believe in the American ideals of democracy, opportunity, liberty, and equality for all. And until those ideals are a reality for everyone in America, then there is work to be done, and I feel a responsibility to play even a small part.
Personal hashtag or motto
Know your history.