Larly Lee
Early Academic Preparation Coordinator, Office of Student and Resident Diversity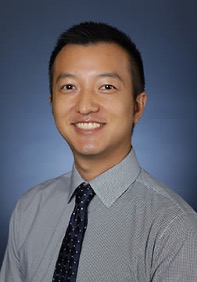 As the Early Academic Preparation Coordinator, I support the UC Davis School of Medicine's K-12 outreach efforts such as the HEALTH Equity Academy, a 6-session program designed to expose disadvantaged, underrepresented, and rural youth towards a career in healthcare/medicine.
Previously, I worked for the TRIO Educational Talent Search program at CSU Chico providing first-generation, low-socioeconomically disadvantaged 6th-12th grade students with the knowledge and tools for college success. I also worked for the Educational Opportunity Program and Cross-Cultural Leadership Center at CSU Chico. I received my master's degree in Social Science and bachelor's degree in Multicultural and Gender Studies from CSU Chico. I am fortunate to bring my academic advising, program planning, and mentorship experience to the UC Davis Health system.
Why I Do DEI Work
The purpose of why I work in DEI stems from my roots. As a son of Hmong refugee parents, I faced many barriers growing up in Oroville, CA. I was low income, food insecure, struggled with hearing impairment, and lacked mentors at an early age. However, these circumstances did not stop me from being resilient and hopeful. As a first-generation college graduate, I am committed in providing underrepresented and disadvantaged youth the accessibility to higher education and the pathway to becoming the next leaders of tomorrow's healthcare.
Motto/Hashtag
"Do not go where the path may lead, go instead where there is no path and leave a trail." -Ralph Waldo Emerson