Mark A. López, Ph.D.
Chief of Staff to the Vice Chancellor of Diversity, Equity and Inclusion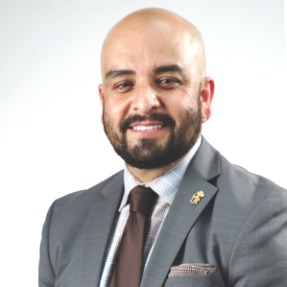 I am a change agent and champion for diversity with 20 years of experience. Throughout my career, I have had a considerable role in working with and on behalf of historically underrepresented communities from immigrant backgrounds, LGBTQIA individuals and groups, religious and spiritual differences, and various regional backgrounds. My recent association experiences have provided me with valuable experience working on behalf and alongside multiple communities with varying dimensions of difference, at a national level to advance equity and build coalitions.
My experiences with the Association of Public and Land-Grant Universities, the Texas Higher Education Coordinating Board, the University of Maryland, College Park, South Mountain Community College, and the American Dental Education Association have positioned me to work towards championing inclusive excellence and increasing college student access, transfer, and success by advocating at a campus, local, and national level. I hold a doctorate in Higher Education Policy from the University of Maryland, College Park and both a Master's and BA from Arizona State University.
Why I Do DEI Work
Diversity, equity, inclusion, social justice, inclusive excellence are my life's work and my commitment to this body of work stems back to my first work-study position as an undergraduate student when I noticed the lack of diversity in students, staff, faculty, and administration and the low retention and graduation numbers for historically marginalized and underrepresented communities.
Motto/Hashtag
#DoDiversityDifferently
Social Media
Last updated 26 February 2021