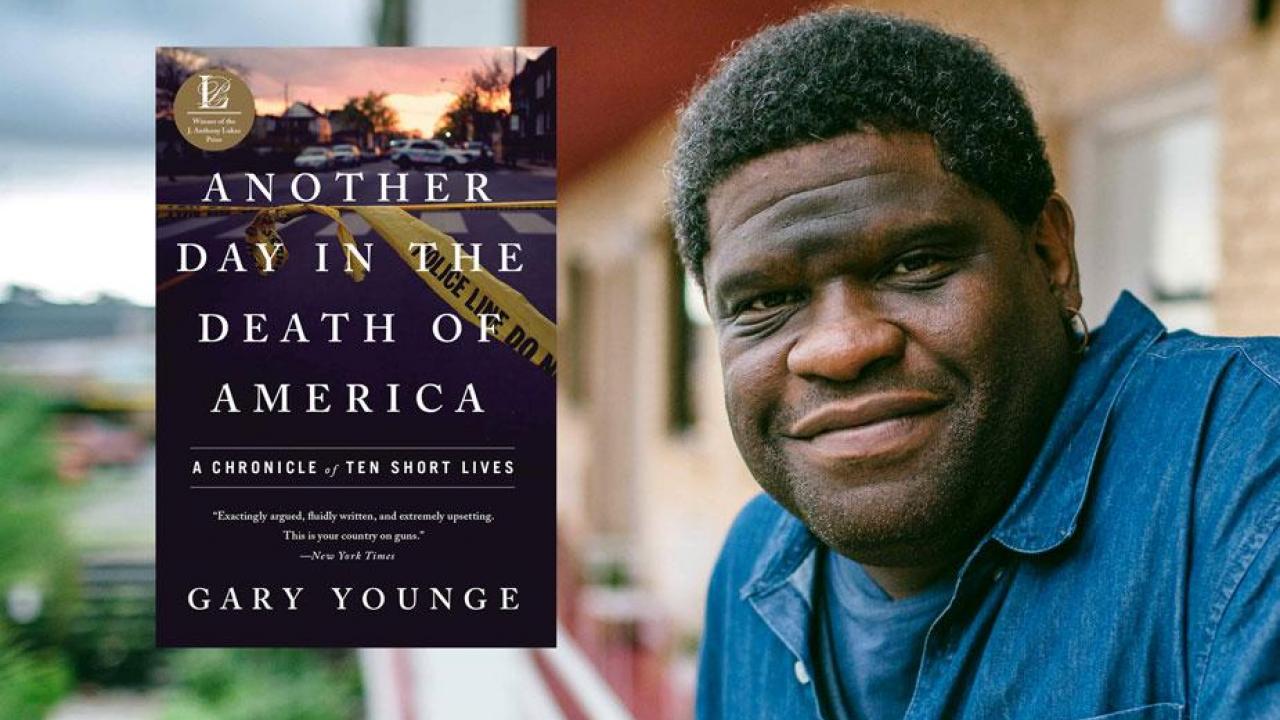 Dear supporters of the Campus Community Book Project,
The UC Davis Campus Community Book Project (CCBP) is thrilled to announce our 2019-2020 program of events. In its eighteenth year, the book project will address the theme of violence-gun violence and features Another Day in the Death of America: A Chronicle of Ten Short Lives by Gary Younge. In support of our theme and selection, the Campus Community Book Project organizes a year-long program of lectures, panels, workshops, book discussions, film screenings, exhibits, performances, and more at UC Davis, UC Davis Health, and in our local Davis and Sacramento communities. In addition to referencing the attached poster, we invite you to visit the Campus Community Book Project Events page and subscribe to our online calendar for up-to-date information on our programs. 
This year's book project program reflects partnerships with nearly 50 campus and community collaborators. The Campus Community Book Project is especially proud to partner with First-Year Seminars and other departments to encourage UC Davis instructors to teach the book project in coursework across the disciplines.
Students, faculty, staff, and community members are all welcome to participate in the Campus Community Book Project. For more information on getting involved with the book project, please contact ccbp@ucdavis.edu. 
Questions about the book are also welcome at ccbp@ucdavis.edu. 
Thank you, and we look forward to seeing you at some of our book project events!