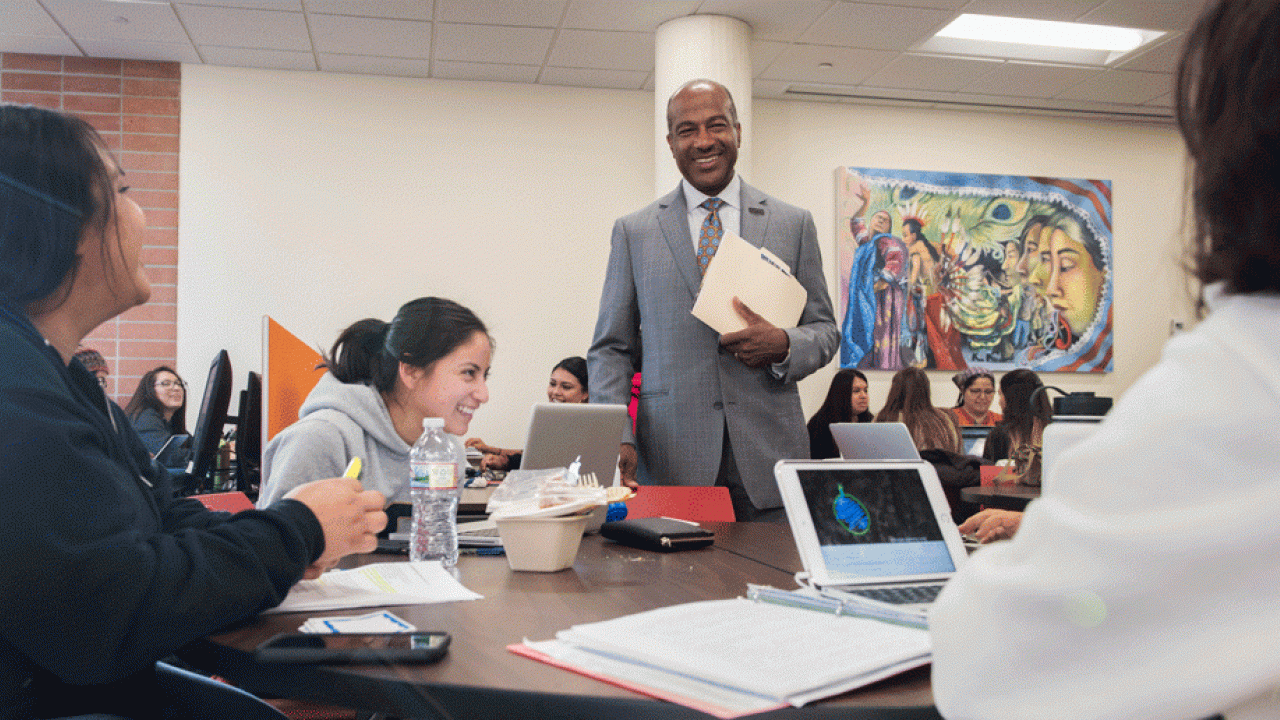 This article originally appeared in University News, January 6, 2019
You can bet UC Davis will blossom even more this year. One of the things I'm most excited about is our university becoming a federally designated Hispanic Serving Institution, which we expect to happen this spring.
The designation means that at least 25 percent of our undergraduate population is of Hispanic descent, though the preferred term in California is the more gender-inclusive "Latinx." But, this is about much more than numbers or semantics.
Fulfilling our mission
It's recognition that UC Davis is fulfilling its public service mission, with a student population that's on track to mirror California's rapidly changing demographics. It means we're empowering more young people from underserved communities and closing the gap on socioeconomic disparities in access to higher education, particularly research universities.