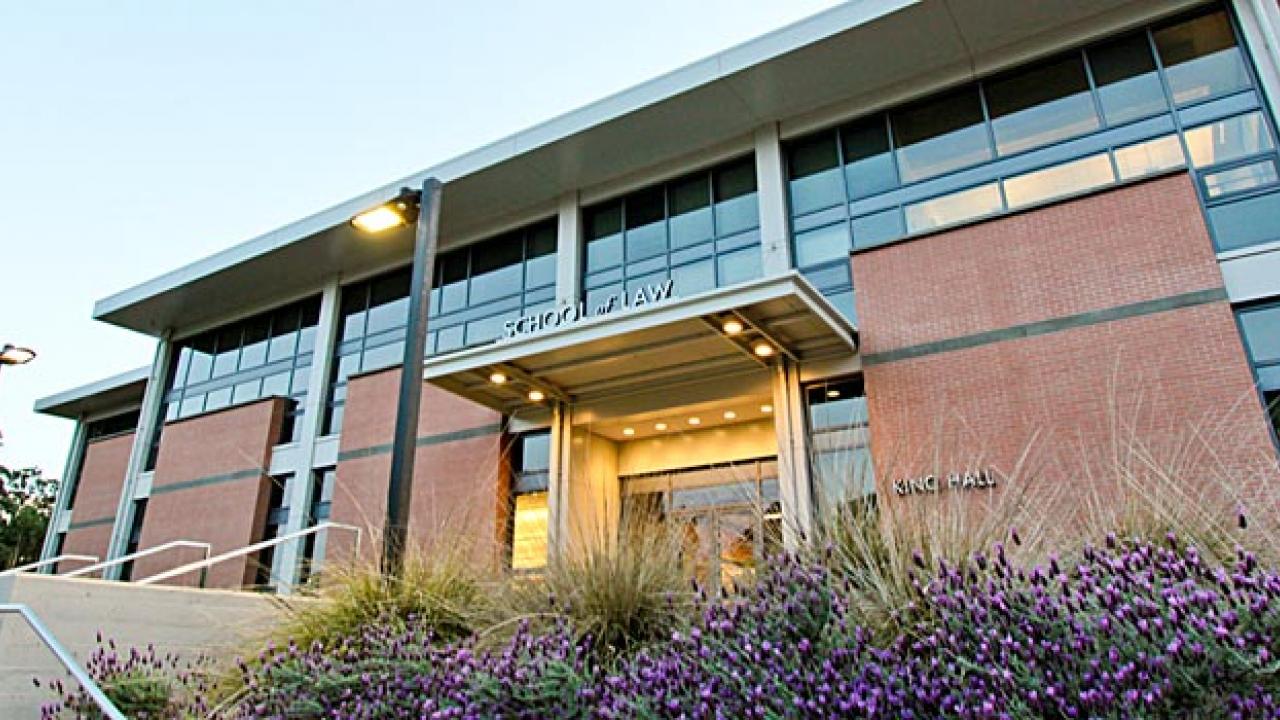 Dear King Hall Community:
On August 25, 2017, President Trump issued a Presidential Memorandum directing the Department of Defense and Department of Homeland Security to prohibit the accession of transgender individuals into the United States military.UC Davis School of Law strongly opposes this decision and urges the federal government to end its discrimination against transgender persons.
The law school has a general policy to not make it's career services facilities or services available to employers who discriminate in the selection of employees on the basis of sex, gender, gender expression, or gender identity.Despite our school policy, a federal law,Which was upheld by the Supreme Court in Rumsfeld v. Forum for Academic and Institutional Rights, Inc., 547 U.S. 47 (2006), requires us to allow the military to use our facilities for recruiting law students. Although we must allow such recruiting, UC Davis School of Law strongly condemns the U.S. government's decision to limit the ability of transgender people to serve in the U.S. armed forces. You see Davis students who have served, are serving, and wish to serve in the military have our deepest respect. King Hall believes that this opportunity should be available to all, regardless of gender identity or expression. The school's position on this issue is laid out in the attached memorandum, which will be placed on the career services webpage and displayed outside the interview rooms and classrooms when military recruiters interview at the School of Law.
Kevin R. Johnson
Dean
You can download Dead Johnson's full statement here.
You can find more information about the School of Law's Career Services policies here.