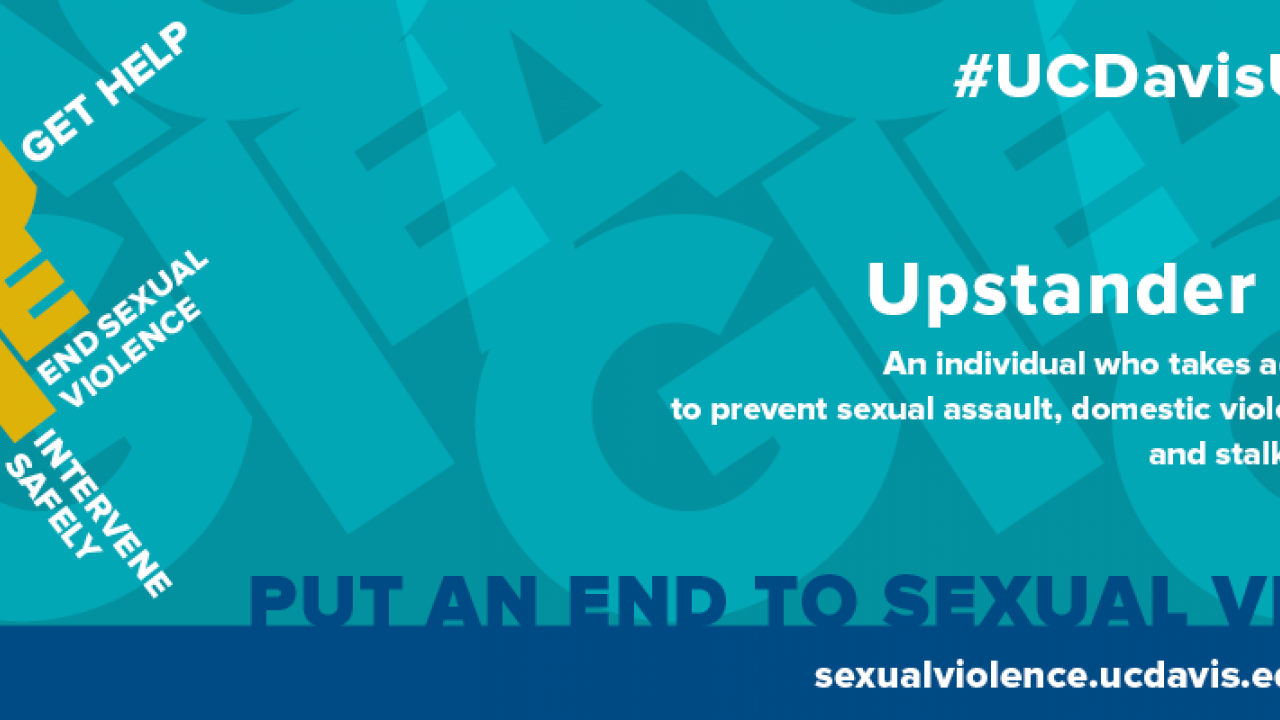 Dear UC Davis Student,
Be a #UCDavisUpstander by putting an end to sexual violence! Here are some things that you can do:
*  Pledge to never commit or condone acts of sexual harassment or violence.
*  Challenge victim-blaming statements-the only person responsible for sexual harassment or violence is the person perpetrating it.
*  Support survivors of sexual harassment and violence. If someone discloses they have been harassed or assaulted, actively listen to them without judgment and refer them to confidential resources.
* Take action by directly intervening or getting help if you see someone about to engage in sexual activity with another person who cannot give consent.
* Educate yourself on how to create and engage in healthy, respectful relationships.
* Share this information with your friends.
* Familiarize yourself with campus resources, including confidential reporting options.
* File a report if you experience sexual harassment, sexual assault, dating and domestic violence and stalking.
Sincerely,
Adela de la Torre
Vice Chancellor for Student Affairs and Campus Diversity
University of California, Davis