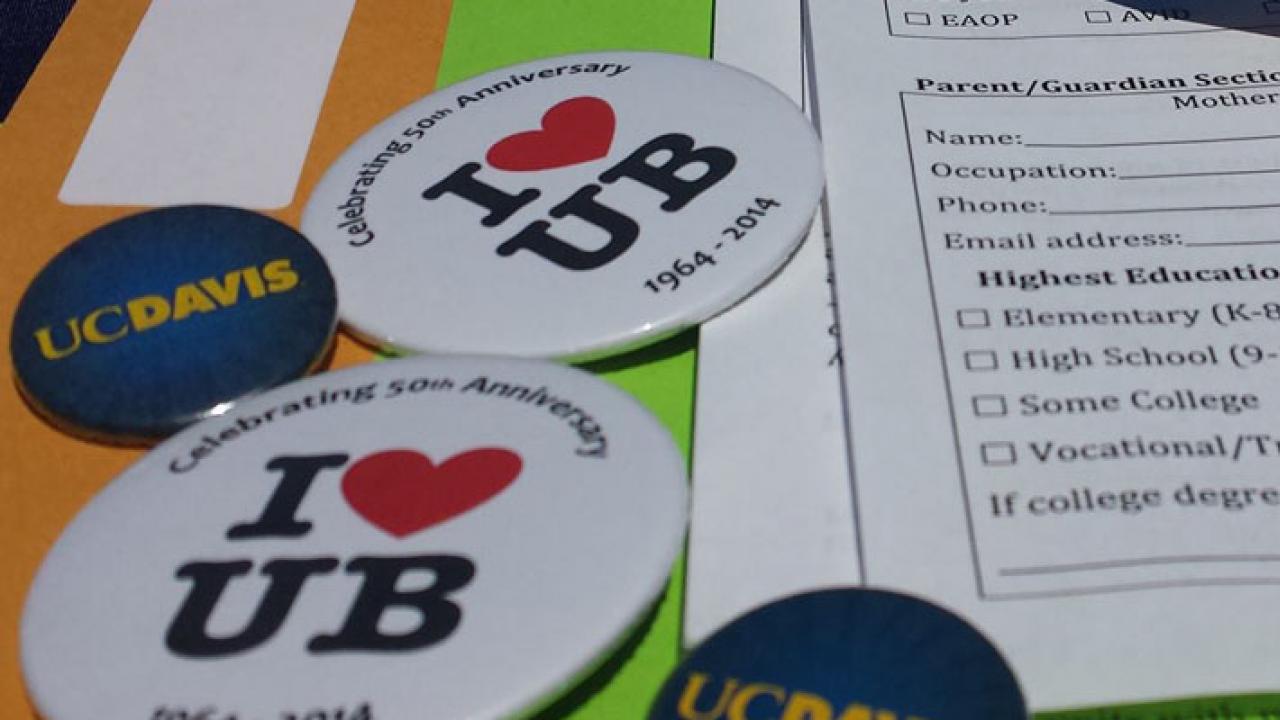 Of the many programs on campus that aspire to encourage and support the success of diverse students, few have been around as long as the Upward Bound Project.
Over the past 50 years the Upward Bound program has helped over 4000 students pursue higher education degrees. The Davis program was recently renewed for another five-year, $2.4 million grant.
Upward Bound, or as its members call it, "UB" is federally-funded outreach services designed to identify and provide assistance to low-income or first-generation students as they progress through the academic pipeline from high school to college programs. UB offers academic advising, tutoring, and career counseling.
When asked how UB has made a difference in her decision to attend college, second-year Sociology student Julieta Vieyra-Melchor, who spent 4 years in the UC Davis program from Vallejo High School says "Upward Bound provided me with opportunities to witness first-generation, low-income students attend and graduate from higher institutions. Seeing students who came from a background similar to mine in higher education and succeeding motivated me to attend college." 
Julieta had a chance to take high school course on a college campus, live in residence halls, and mingle with college students. "The weekly activities and workshops on college knowledge and student skills," she tells us, "further enhanced my understanding of college and what it takes to be a successful student."
UC Davis Associate Vice Chancellor for Academic Diversity, law professor Raquel Aldana, a UB alum from Arizona State University recalls "UB gave me the gift of mentors who remain my best friends and cheerleaders thirty years later. They dreamed big for each of us and gave us wings to fly. They taught us we could change the world."
Sam Blanco III, UB Director, has been a part of the program at UC Davis for almost 28 years. "I will never forget the first student I helped back in the summer of 1990.  His name was Em Nguyen from Grant High School. He and his sister both graduated from UC Davis with science degrees.  Every year we have over 90% of our seniors attend college and have a very high success rate of college completion.  Many of our students have become very successful teachers, nurses, engineers, social workers and many other professions."