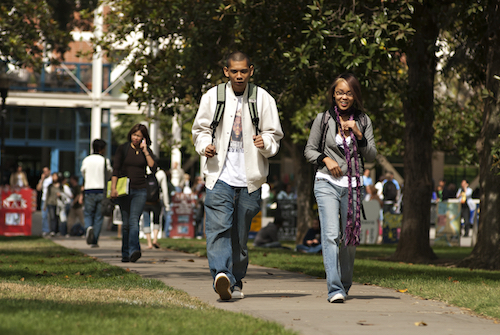 UC Davis is a diverse community comprised of individuals having many perspectives and identities. We come from a multitude of backgrounds and experiences, with distinct needs and goals. We recognize that to create an inclusive and intellectually vibrant community, we must understand and value both our individual differences and our common ground.
The University of California emphasizes its commitment to the full realization of its historic promise to recognize and nurture merit, talent, and achievement by supporting diversity and equal opportunity in its education, services and administration, as well as research and creative activity. The university particularly acknowledges the acute need to remove barriers to the recruitment, retention, and advancement of talented students, faculty and staff from historically excluded populations who are currently underrepresented.
There are a multitude of ways to discover the value of diversity and inclusion at UC Davis. The pages linked below will take you to offices at the university with a mission to advance equity and inclusion. You can also visit the LEARN page in the navigation above to find important articles and recorded lectures.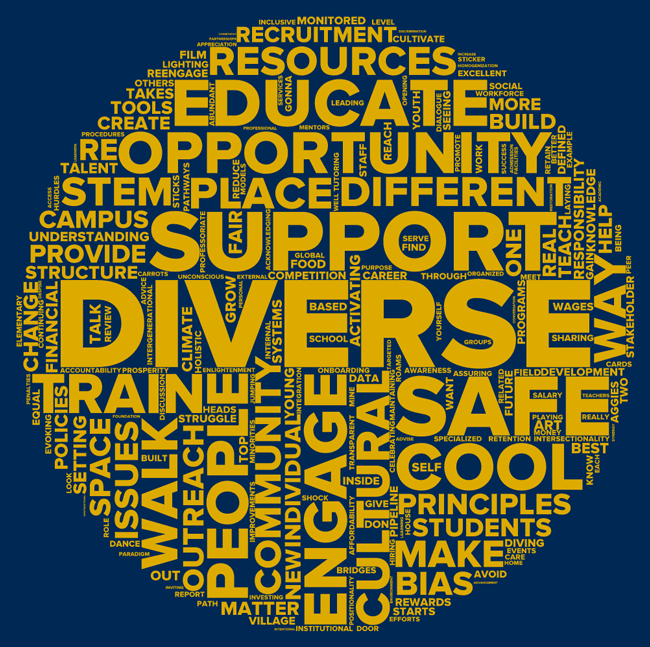 Campus Diversity
Plans, designs, leads and facilitates institutional diversity and inclusion change actions, initiatives, and communications in collaboration with campus partners.

Office of Campus Community Relations
Ensures attention to those components of the campus community that affect community, campus climate, diversity and inclusiveness.

Academic Diversity
At UC Davis we appreciate that diversity in all its dimensions ensures that our faculty will bring a full range of backgrounds and perspectives to its teaching, research, and service responsibilities.

UC Davis Health Office for Equity, Diversity, and Inclusion
Inclusion excellence in people, policies and practices in our education, employment and health care delivery across UC Davis Health in collaboration with campus partners.