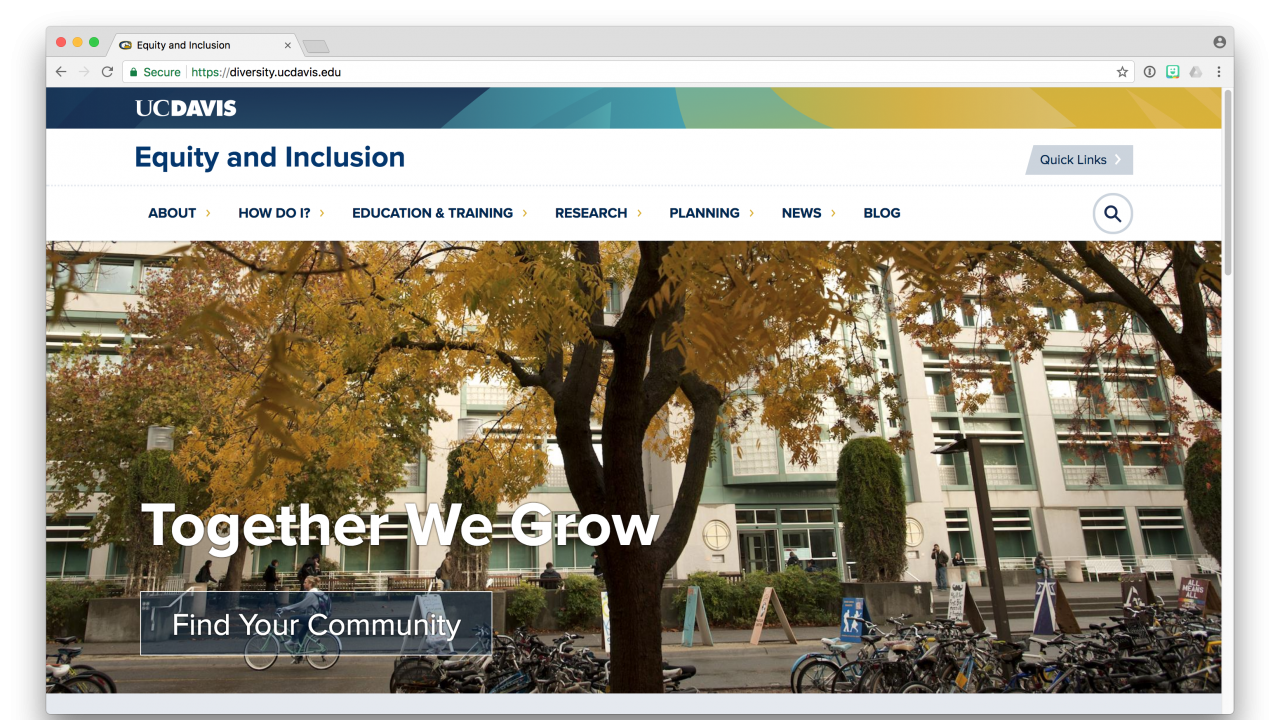 Hello Readers,
Campus Diversity presents a new tool for the community engaged with issues related to equity, inclusion, and diversity to connect with others, find available resources, discover ongoing work in these fields, and much more.
We envision this website as a space to connect and facilitate the work of the many units and individuals on the main campus, at UC Davis Health, and the surrounding communities, engaged in equity and inclusion initiatives.
The need and function of this site came out of the Diversity and Inclusion Strategic Vision. Across a campus that has many autonomous units or departments, the need for a central repository of information and coordination was expressed by many participants in our engagement forums.
The website will provide answers to commonly asked questions; consolidate a list of the many different professional development workshops; offer resources for scholars, students, and staff that wish to incorporate principles of equity and inclusion into their research; in addition to a complete version of the Strategic Vision, we are developing a toolkit to help units with implementation and the data and accountability reports to track our progress.
The News page will generate and collect all campus news on equity and inclusion efforts. The Blog page will provide regular stories from our staff and guest authors looking a little closer at the successes and challenges of diversity work at UC Davis.
Coming soon we will create an e-mail list so you can receive updates to our blog or important additions to the website as soon as they are published!
Thank you,
Campus Diversity