Center for the Advancement of Multicultural Perspectives on Social Sciences, Arts, and Humanities (CAMPSSAH) Scholars
Kimberly Nettles-Barcelón
Founding Faculty Director and Associate Professor, Gender, Sexuality and Women's Studies Department
Dr. Kimberly Nettles-Barcelón is the inaugural Faculty Director for CAMPSSAH.  She will work closely with Academic Affairs to strengthen the recruitment, hiring and retention practices under the Impact Recruitment Initiative (IRI) and to support URM faculty especially but also other faculty of color and faculty whose work brings multicultural perspectives in social sciences, humanities and the arts.
2021-2022
Assistant Professor, English
Zinzi Clemmons joined the English Department in 2020 as Visiting Professor and in 2021 as Assistant Professor. Her debut novel, What We Lose (Viking 2017), was named "Debut Novel of the Year" by Vogue, and received praise from the Atlantic, the Guardian, the New York Times, The New Yorker, and others. What We Lose was a finalist for the Aspen Words Literary Prize, the California Book Award, a Hurston/Wright Legacy Award, and the National Book Critics Circle Leonard Prize. It was longlisted for the Andrew Carnegie Medal for Excellence in Fiction, Brooklyn Public Library Literary Prize, and the International Dublin Literary Award. She is a 2017 National Book Award 5 Under 35 Honoree. She wrote the foreword to a new edition of Jean Toomer's Cane, published by Penguin Classics in 2019. You can read an interview of Clemmons as she reflects on her work and how it's changed over a year of strangeness and surprise.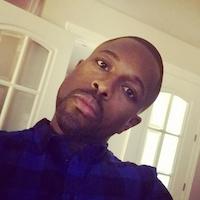 Assistant Professor, Spanish and Portuguese
Biography coming soon.
Shingirai Taodzera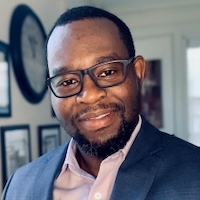 Assistant Professor, African American and African Studies
Shingirai's scholarship focuses on the political economy of development in east and southern Africa, particularly the governance of high value extractive natural resources such as oil and minerals. He received a PhD in International Development from the University of Ottawa, and is working on turning his dissertation, entitled, "Nations within a state and the emerging hydrocarbons industry in Uganda" into his first monograph. This project examines the themes of indigeneity and natural resource ownership, post-colonial state formation and political competition, and the global matrix of resource extraction and dispossession.
Before joining UC Davis, he was based at Wellesley College where he held pre-doctoral and postdoctoral fellowships and senior administrative appointments that included coordinating the prestigious Mellon Mays Undergraduate Fellowship (MMUF). He is also a Mellon Mays fellow, and has mentored junior fellows at Bowdoin College, Amherst College, and the University of the Witwatersrand.
His research has received support from several organizations including the Social Sciences Research Council (SSRC), and Institute for Citizens and Scholars (formerly Woodrow Wilson). Shingirai has also worked for a United Kingdom-based political risk consulting company, providing business-critical analysis reports to corporate clients and media commentary. He is originally from Zimbabwe, and has lived in South Africa, Uganda, and Canada. In his spare time, he enjoys playing soccer, biking, and the occasional braai (barbecue).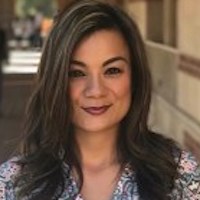 Assistant Professor, Sociology
Valle is a scholar of race and ethnicity, migration, and political sociology focusing on the experiences of Latina/os in the United States. Her current book project, I Am Not Your Immigrant: Puerto Ricans, Liminal Citizenship, and Politics in Florida, draws on 112 in-depth interviews with Puerto Ricans and 12 months of participant observation in Orlando, Florida to analyze and theorize contemporary Puerto Rican migration and incorporation, intra-Puerto Rican and inter-Latino relations, and the institution of U.S. citizenship.  
Her research is published in Sociology of Race and Ethnicity, Identities: Global Studies in Culture and Power, Oxford Bibliographies, Quick Response Reports, and as part of an edited collection. Her work has received generous grant and fellowship support from several institutions including: UCLA (the Chancellor's Office, the Institute for American Cultures, the Chicano Studies Research Center, the Center for American Politics and Public Policy, and the Graduate Division), the University of Colorado-Boulder (the Natural Hazards Center) and New York University.
2020-2021
Assistant Professor, Classics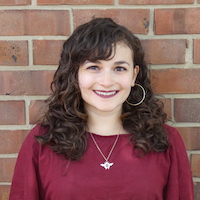 Cruz received her PhD in Classics from Princeton University. Her primary research focuses on the evocation of horror through bodily violence in Latin literary texts of the first century CE. Her project centers on interdisciplinary work that brings together findings from the philosophy of aesthetics as well as film and media theory. Her secondary research explores the reception of the classical tradition in two contexts: Medieval Scandinavia and the Hispanic Caribbean and Latin America. Current articles in progress in these areas examine how prominent political and literary figures demonstrated mastery over the Greco-Roman past for the implicit purpose of rejecting it in favor of their own native traditions. 
In fall 2018, Cruz co-founded the working group "Antiquity in the Americas" with two colleagues from Princeton. Among its many goals, the group promotes connections between scholars of the ancient world in universities in the United States and those in Latin America and the Caribbean. In addition, and as part of this work, "Antiquity in the Americas" emphasizes the need to diversify where classicists in the United States imagine work on the ancient world is being done and by whom, and it also aims to promote the scholarship of Latinx students and early career scholars in the field through its events. 
When not working on research or teaching, Kathleen can usually be found baking or watching musicals (sometimes simultaneously).
Assistant Professor, Gender, Sexuality, and Women's Studies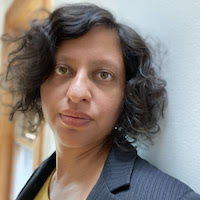 Jafri's work interrogates the fraught intersections of race, Indigeneity, settler colonialism, and sexuality through film and cultural criticism. Her current book project engages relational frameworks to investigate the seemingly contradictory investments of Asian diasporas in settler colonialism. She theorizes this contradiction not as evidence of a mere failure to heed the calls of Indigenous resurgence, but as exemplary of diasporic attachments to the settler colonial. The project turns to film as an integral site for the cultivation of these attachments, as well as their disruption. Across a range of sites including diasporic westerns and queer experimental film, she shows how diasporic longings frequently reestablish the centrality of settler colonialism, while diasporic out-of-placeness simultaneously provides possibilities for imagining otherwise.
Jafri holds a PhD in Gender, Feminist and Women's Studies from York University (Toronto) and was most recently an assistant professor of cinema at Concordia University, Montreal. Her writing has been published or is forthcoming in venues such as GLQ: A Journal of Lesbian and Gay Studies, Settler Colonial Studies, American Indian Culture and Research Journal, Cultural Studies Critical Methodologies, and Lateral: Journal of the Cultural Studies Association. She has been on the board of the Critical Ethnic Studies Association since 2016, and is the book reviews co-editor for Lateral.
Assistant Professor, Chicana/o Studies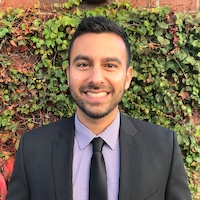 Singh is an assistant professor in the Department of Chicana and Chicano Studies at UC Davis. He received his PhD in Education from UC Berkeley in 2019 and was later a UC President's Postdoctoral Fellow in the Department of Chicana/o Studies at UC Santa Barbara. Singh's scholarship is guided by questions of racial and gender justice in schools, with a focus on education initiatives targeting Latino men and boys. His research has three interrelated strands: 1) Ethnographic explorations of Latino manhood amidst neoliberal framings of race and urban schooling, 2) The professional experiences and pedagogical practices of Latino male educators, 3) Everyday refusals and queer disruptions among Latino men and boys. Singh is currently working on his first book manuscript tentatively titled, Un Buen Ejemplo: Race, Education, and the Intersectional Politics of Mentoring Latino Boys. This book comes from two years of ethnographic research with a school-based mentorship program for Latino boys. It examines the ways converging (neoliberal) discourses of race, gender, class, and sexuality influence how Latino male empowerment programs reimagine the role of Latino male youth workers in the lives of their students. His work has been supported by fellowships from the National Academy of Education/Spencer Foundation, UC Berkeley's Institute for the Study of Societal Issues, and UT Austin's Project MALES program. He was born and raised in Woodland, CA.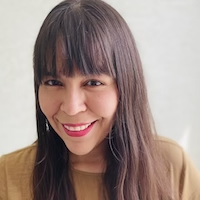 Assistant Professor, Spanish and Portuguese
Vázquez received her PhD in Romance Studies from Cornell University. Focused on Central and North America, her research studies the intersections between the Environmental Humanities and the fields of Border and Migration Studies. She is currently working on a book manuscript that thinks through the concept of "border biomes" to examine the complex relationships that exist between border demarcations, ecosystems, the nonhuman dwellers of these regions, and people. Her second book project focuses on the notion of invasive species, through which she addresses questions related to different forms of environmental violence in the context of migration flows in the Americas. Emily grounds these questions in 20th and 21st-Century Central American, Latinx, and Mexican film, literature, and art.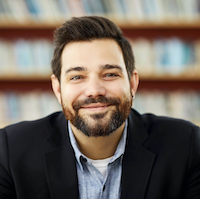 Assistant Professor, African-American and African Studies
Weber's research focuses on policing, prisons, and racial capitalism along with antiracist social movements seeking to broaden the meaning and experience of freedom. Before joining the UC Davis faculty, he taught at Harvard, Brown, and the University of New Orleans where he codirected Louisiana's contribution to the States of Incarceration national public history project. Benjamin has worked for Alternate ROOTS, an art-activism organization in the South, and for the Vera Institute of Justice on initiatives to end money bail. In New Orleans, he worked with the grassroots reentry nonprofit, BAR NONE, and volunteered for the Welcoming Project, a mentoring program for young people returning home from juvenile jail. He has also taught public high school and coached Urban Debate in East Los Angeles, where he worked on campaigns for greater community control and protections for undocumented students and their families. He is at work on his first book, a history of racism, incarceration, and US empire under contract with The New Press.
Assistant Professor, Native American Studies
Kathleen Whiteley an assistant professor in the Department of Native American Studies (on leave 2020-2021). She is currently a UC President's Postdoctoral Fellow at Berkeley. Dr. Whiteley's dissertation, "The Indians of California versus The United States of America: California Dreaming in the Land of Lost Treaties, 1900-1975," traces the history of two land claims cases brought by the Native peoples of California against the federal government. She plans to publish a revised version of the dissertation as a monograph, and then to develop a second project that examines the history of the eighteen "lost" unratified treaties made in California between 1851-52. Dr. Whiteley was born and raised in Eureka, California. She is a descendant of the Wiyot Tribe.
2019-2020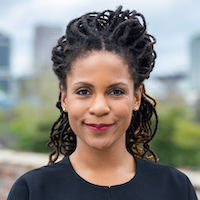 Assistant Professor, Department of Sociology
Orly is an author and sociologist whose research focuses on race, migration, cities, inequality, and identity. Orly's first book The New Noir: Race, Identity & Diaspora in Black Suburbia (University of California Press) is a comprehensive exploration of the making of Black diasporic suburbs. The New Noir examines how nationality and citizenship are negotiated by the Black middle class and is the first book in a two-book series on the politics of Blackness in the 21st century. Orly also co-edited Stories from the Front of the Room: How Higher Education Faculty of Color Survive & Thrive in the Academy (Rowman & Littlefield, 2017) which uncovers the daily encounters underrepresented faculty at historically White college and universities have with racial exclusion and their strategies of resistance. This volume is a collection of letters from dynamic faculty of color across the country who dare to make public their private racialized interactions with other faculty, administrators, students, and staff. For more information, go to: www.orlyclerge.com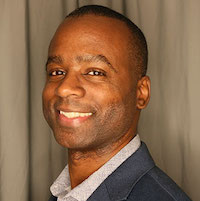 Assistant Professor, School of Education
Darnel Degand studies the various ways media and society influence the development of social success skills by exploring the social processes that exist within media production environments and media consumption experiences. His research also involves the design and development of educational media products and experiences. He received his Ed.D. from Teachers College, Columbia University. Before joining UC Davis, Darnel worked as an interactive media producer for nearly two decades. A sampling of his resume includes positions at Sesame Workshop, multiple online advertising firms, and the City University of New York.
Juan Diego Díaz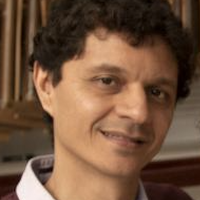 Assistant Professor, Department of Music
Juan Diego Díaz is an ethnomusicologist with geographic research interests in Africa and its diaspora, particularly Brazil and West Africa. He explores how African diasporic musics circulate and transform across the Atlantic and how they serve individuals and communities in identity formation. His book Africanness in Action (Oxford University Press, 2021) focuses on how musicians from Bahia, Brazil understand and negotiate essentialist notions about African music and culture. He is also a long-term Capoeira Angola practitioner and has led capoeira, berimbau, and samba ensembles. 
Prior to UC Davis, Juan Diego was a lecturer at the University of Ghana and postdoctoral fellow at the University of Essex, the latter funded by the Social Sciences and Humanities Research Council of Canada. The funded research investigates the music of the descendants of freed enslaved Africans who resettled from Brazil to Ghana, Togo, and Benin during the nineteenth century. This research has produced a book titled Tabom Voices: A History of the Ghanaian Afro- Brazilian Community in Their Own Words (2016) and the documentary film Tabom in Bahia  (co-directed with Nilton Pereira, 2017), documenting the visit of a Ghanaian master drummer to Bahia, Brazil.
Stacy-Ann Elvy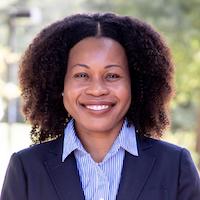 Professor of Law
Stacy-Ann Elvy is a Professor of Law and Martin Luther King, Jr. Hall Research Scholar. Her research focuses on "the commercial law of privacy" and its relationship to emerging technology, and human rights law. Her scholarship has been published in leading legal journals and books, including the Columbia Law Review, Boston College Law Review, Washington & Lee Law Review, and Research Handbook on the Law of Artificial Intelligence. Her articles have also been identified and peer reviewed by distinguished legal scholars in online legal journal Jotwell as some of the best recent works of scholarship relating to commercial law and privacy law. Professor Elvy is currently writing a book, The Internet of Things: The Future of Commercial Law and Privacy (Cambridge University Press), that explores the consumer and legal implications of the Internet of Things.
Stephen Garcia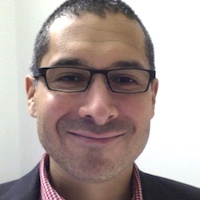 Associate Professor, Graduate School of Management
Stephen Garcia's research explores the psychology of competition as well as judgment and decision-making. His work has implications for understanding competition and cooperation in business and organizational settings. His research has also been featured in outlets around the world including The Economist, The Wall Street Journal, New York Times, and The Washington Post. Stephen was previously on the faculty at the University of Michigan where he most recently held a joint appointment as Professor of Psychology and Professor of Organizational Studies. Stephen is a graduate of Stanford, Harvard, and Princeton.
Jamal Jones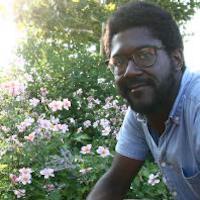 (Alumni) Assistant Professor, Department of Religious Studies
Jamal Jones received his PhD in South Asian Languages and Civilizations from the University of Chicago. Focusing on premodern India, he examines the intersections between religion, politics, and literature through textual studies. He has two main projects in this area. One is a book manuscript that investigates the social implications of theories of poetry as magic and ritual in medieval south India. The other is a translation of fifteenth-century narratives on the founding of the Nath tradition, an order of yogi ascetics, alchemists, and wonder-workers.
Faheemah Mustafaa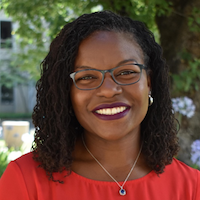 Assistant Professor, School of Education
Faheemah N. Mustafaa's research focuses on K-12 educators' racial attitudes and practices, and students' perceptions of their teachers. In particular, she aims to illuminate the diversity of racial attitudes and practices among Black K-12 educators. She is committed to equitable access to education and wellness opportunities for all children. Dr. Mustafaa completed her PhD in Education and Psychology and master's in Higher Education at the University of Michigan. She is a Ford Foundation fellow and proud first-generation college graduate. Beyond work, she loves the outdoors, the arts, children, and great food and fellowshipping.
Branwen Kiemute Okpako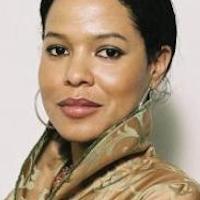 Associate Professor, Department of Cinema and Digital Media
Branwen Okpako was born in Lagos/Nigeria. She received a BSC in political sciences from Bristol University, England in 1991, followed by MFA equivalent in film directing from the German Film & Television Academy, Berlin (dffb) in 1999. Her graduation film Dreckfresser (Dirt For Dinner 2000) won several international awards. For her documentary film The Education of Auma Obama, Okpako received the 2012 African Movie Academy Award for Best Diaspora Documentary, the Festival Founders Award for Best Documentary at the Pan African Film Festival in Los Angeles (both in 2012), and the Viewers Choice Award at the Africa International Film Festival (2011).