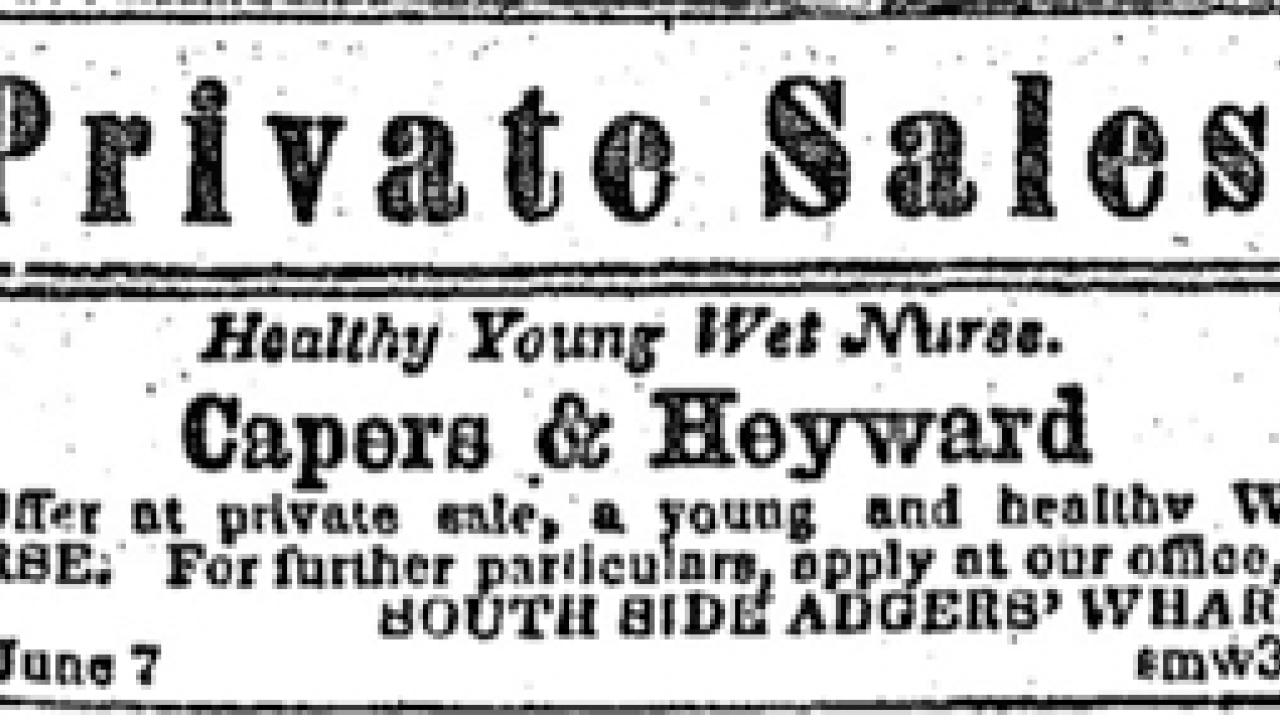 Location
2203 Social Sciences and Humanities
'[S]he could … spare one ample breast for the profit of her owner': white mothers and enslaved wet nurses' invisible labor in American slave markets
Stephanie Jones-Rogers
Assistant Professor, University of California at Berkeley
This paper examines the market that white mothers created for enslaved wet nurses, the intimate labor that they performed in southern households, and the ways that this market intersected with slave marketplaces in the antebellum era. It argues that white mothers' desires and demands for enslaved wet nurses transformed bondwomen's ability to suckle into a largely invisible, yet skilled form of labor, and created a niche sector of the slave market. In these ways, white mothers were crucial to the commodification of enslaved women's reproductive bodies, their breast milk, and the nutritive and maternal care they provided to white children.
Sponsored by the Women and Gender in the World DHI Research Cluster and the History Department Colloquium.
---
Also coming in 2018 (more information published on this webpage soon):
Winter Quarter
Drew Halfmann, Associate Professor of Sociology, UC Davis
Thursday, February 8, noon (Location TBA)
"Medical Allies and the Abortion Rights Movement" (pre-circulated paper two weeks in advance)
Spring Quarter
Lisa C. Ikemoto, Martin Luther King, Jr. Professor of Law, UC Davis Law School
Thursday, May 3, noon (Location TBA)
"The Embryo Economy: Genetic Modification in the Global Fertility Market" (informal brown bag)
Description: Professor Ikemoto will discuss issues arising from assisted reproductive technology use in the global market, with a focus on the role of reproductive travel in launching new technologies, including mitochondrial replacement and CRISPR.