UC Davis to Honor Alumni and Friends
Originally posted by Ashley Han on November 30, 2017 in University News
You can find the complete list of CAAA award winners here.
Emil M. Mrak International Award: Liliana Ferrer '87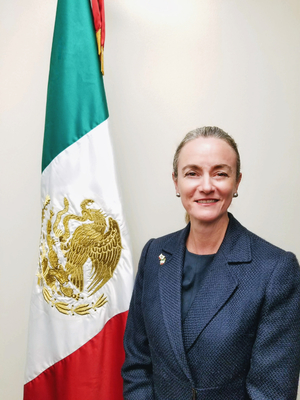 Ferrer began her international career working for the Association of National Olympic Committees, and has been a Mexican career foreign service officer since 1992, serving in roles including head of the Section of Political and Boarder Affairs at the Mexican embassy in Washington D.C., congressional affairs officer there, and later, as the deputy chief of mission at the Mexican embassy in Paris. Having lived in various parts of the world, Ferrer has recently taken the reins of the Mexican Consulate in Sacramento. In this role, she continues to help build on California's multibillion-dollar relationship with Mexico and protect the 1 million Mexicans living in her 24-county jurisdiction in California, which affects UC Davis students and families. Ferrer was involved in the recent delegation that went to Mexico City to act as a liaison to build partnerships between Universidad Nacional Autonoma de Mexico and UC Davis to increase diversity and support of Chicano/Latino students, and she looks forward to advancing existing partnerships with the UC Davis Immigration Law Clinic, nongovernmental organizations and other universities to provide free legal advice for Mexican immigrants.
Outstanding Alumna Award: Margaret Lapiz '89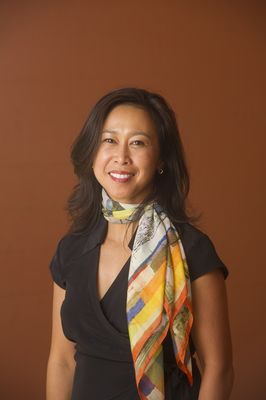 Named one of the 100 Most Influential Filipina Women in the World by the Global Filipina Women's Network, Lapiz is recognized as an outstanding alumna, in part, because of her creation of Prep Médico, a pipeline program focused on building the next generation of physicians who will advance Latino health. She was instrumental in advancing the Accelerated Competency-based Education in Primary Care program, which allows a select group of eligible students to complete medical school in three years. After majoring in economics at UC Davis, Lapiz received her MBA and MPH from UC Berkeley. In 2016, the Aspen Institute selected her for its Health Innovators Fellowship, and she is also a member of the Aspen Global Leadership Network. She currently chairs the UC Davis Chancellor's Club and is a trustee of the UC Davis Foundation Board. In partnership with UC Davis Health, Lapiz helped sponsor a conference to educate health professionals about health care reform in Latino/a communities, advancing the reputations of UC Davis and Kaiser Permanente (where she had served as a senior executive) as experts in Latino/a health. In 2014, she was named to Diversity MBA Magazine's "Top 100 Under 50" Diverse Executive and Emerging Leaders list. The child of immigrants who worked as farm laborers in California, she established the Lapiz Family Scholarship Fund in 2003 in honor of her parents and her family's experience pursuing the American dream. With 30 scholarship recipients to date, the fund provides tuition assistance to the children of farmworkers attending a UC campus, the majority of whom have been UC Davis students. 
Young Alumnus Award: Jesse Rodriguez '13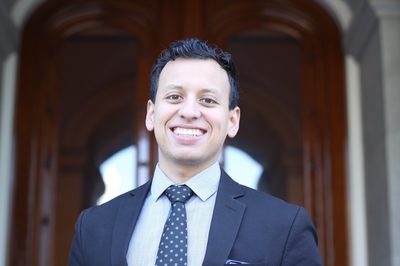 Since graduating from UC Davis with a bachelor's in economics and a minor in sociology, Rodriguez has dedicated his time to working for the community and empowering youth. Rodriguez is currently pursuing his MBA at the Graduate School of Management and is the director of Latino Affairs and a communications consultant in the California State Senate. In these roles, Rodriguez helps members understand issues facing the Latino community and builds partnerships with Latino organizations across the state. He also serves as the co-chair for the California Latino Capitol Association Foundation and mentors community college and high school students through the Puente and Improve Your Tomorrow programs. He has made a positive impact on UC Davis by helping to plan the Cesar Chavez Youth Leadership Conference.