Strategic Vision for DEI at UCD
View and Download a Citable Version of the Full Plan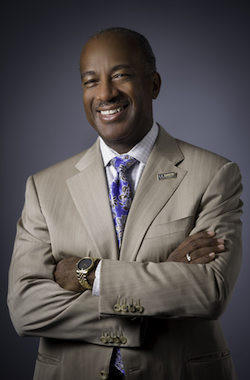 A Message from Chancellor Gary S. May
I am delighted to join the campus community in supporting the values and goals contained in this Diversity and Inclusion Strategic Vision for UC Davis. I want to acknowledge and thank the many students, faculty, and staff who came together to reflect upon their experience, engage with others, and create a path toward a stronger and more productive campus community. I can hear your voices in this document; I commend you for your honesty, your passion, and your creativity. The community's broad vision encompasses themes of outreach and access, and a commitment to inclusive working, learning, and living environments for all members of our community. I look forward to integrating your recommendations into a strategic plan for UC Davis.
As I begin my tenure at this great university, I want to express my commitment to making UC Davis one of the most diverse and inclusive universities in the country. I believe that it is essential to our mission as an institution of higher education and as a land-grant university to continue to provide equitable access to education and opportunity.
For the ongoing success of this initiative, I must count on your continued and meaningful engagement in its implementation. Make this a living document. Breathe life into it to ensure that its aspirations are realized and grow in this community that we love so much. Together, we can foster a culture that nurtures success, deepens our regional engagement, and integrates concepts of diversity, inclusion, and equity into everything we do.
A Message from Vice Chancellor Renetta Garrison Tull
This vision is intended for every member of our campus community and will help integrate diversity and inclusion efforts within our new campus-wide strategic plan. As the Chief Diversity Officer, I look forward to working with schools, colleges, departments and units to develop localized implementation plans and strategies. My charge, and what this vision charges all campus leaders with, is to provide support, resources, and reinforcement for your efforts.
Today, we stand in a liminal space between who we are and who we aspire to be as an equitable and inclusive university. I look forward to continuing to work with this wonderful community on these issues that are so integral to our purpose and success.