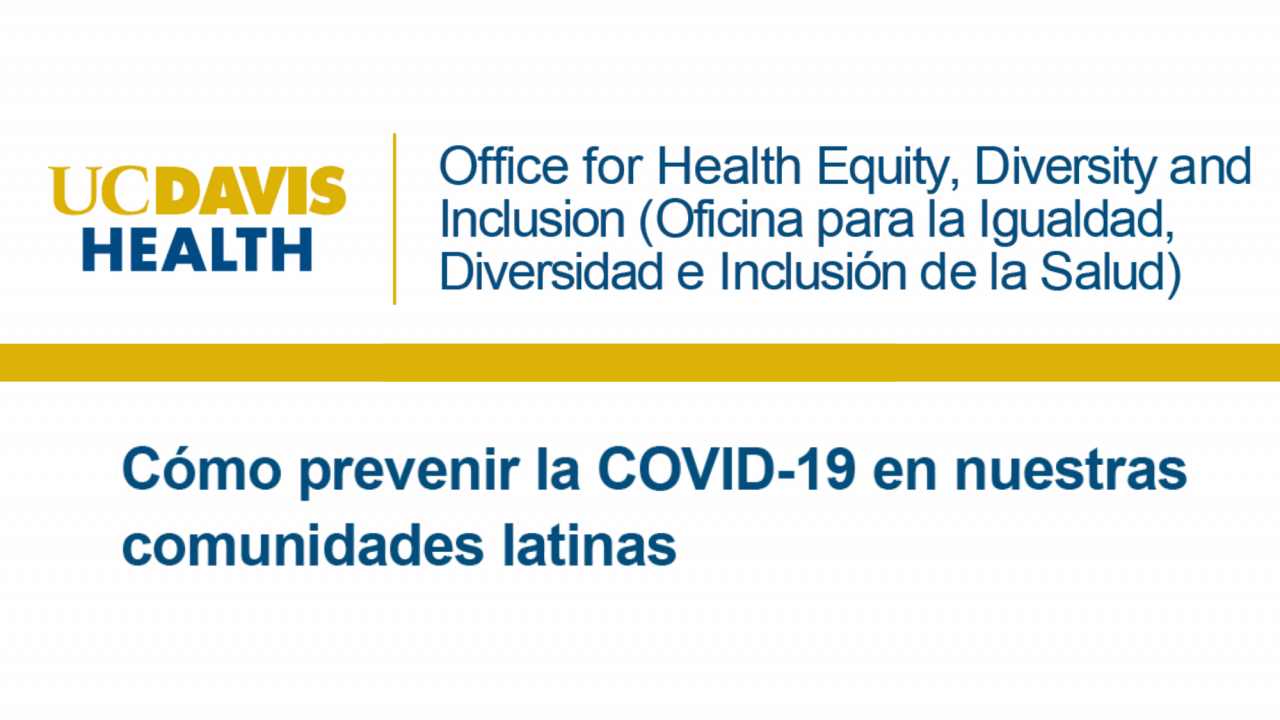 Cómo prevenir la COVID-19 en nuestras comunidadas Latinx
Please join us Thursday, August 13th, 2020 from 7 to 8 PM for the Spanish iteration of our webcast on Preventing COVID-19 in Our Latinx Communities, hosted in partnership with the Sacramento Latino Medical Association (SALMA), the Latino Medical Student Association (LMSA), and the UC Davis Health Latino Faculty and Staff Association (LFSA).
We invite the community to join our panel of health care providers as they address disparities in the Latinx community and discuss and dispel myths surrounding the coronavirus. 
The panel includes Dr. Cecilia Romo Divin, Dr. Jorge Salazar, Golddy Milagros Saldana, MS1 and Andrew Yeung, MS2.
The event is free and open to the community. Please feel free to share widely so that we can reach as many people as possible. 
The webcast will be streamed live on the UC Davis Office for Health Equity, Diversity and Inclusion Facebook page at 7 PM on August 13th. Please use this live link before the event begins: https://www.facebook.com/ucdavishealthhedi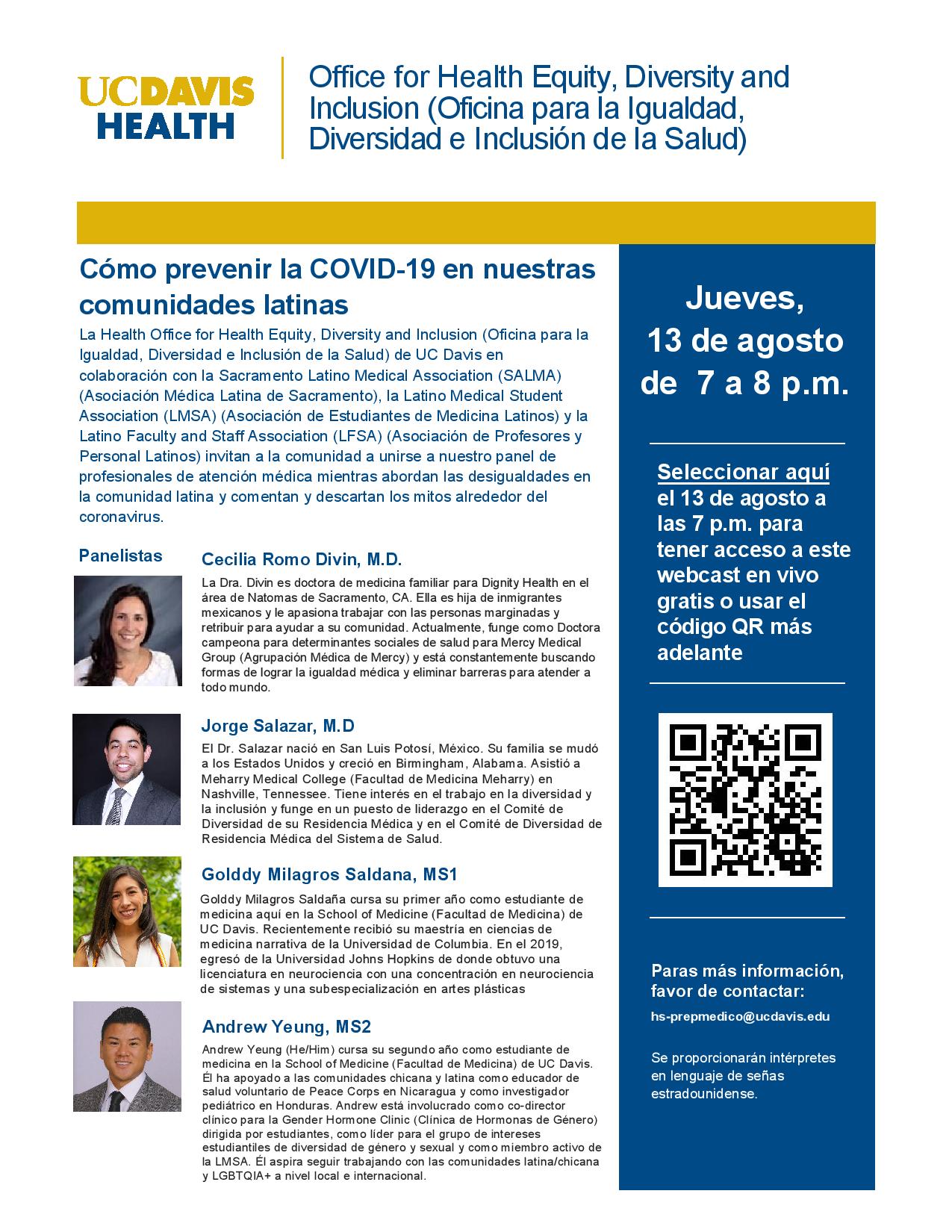 Tags