New Leaders in Diversity, Equity, and Inclusion
Vice Chancellor Renetta G. Tull announces new leadership
The Office for Diversity, Equity and Inclusion is delighted to announce the appointment of Mikael Villalobos, Ed.D., as Associate Vice Chancellor for the Office of Campus Community Relations (DEI/OCCR), effective immediately, and Luis Carvajal-Carmona, Ph.D., as Associate Vice Chancellor for the Office of Academic Diversity (DEI/OAD), effective March 1, 2023.
The Associate Vice Chancellor for the Office of Academic Diversity plays an influential role in the DEI office as we seek to empower faculty equity leaders, elevate the work of diverse faculty as they solve global problems, support equitable ecosystems for student opportunity through our HSI initiative, and model equity inclusion in higher education. The role was previously held by Lorena Oropeza, now Professor of Ethnic Studies at UC Berkeley.
The Associate Vice Chancellor for Campus Community Relations is a senior leadership position focused on building sustainable campus and community partnerships internally and externally, providing high quality diversity education, and advocating for effective diversity, equity and inclusion programs and services throughout the campus community. Rahim Reed, the first Chief Diversity Officer at UC Davis, retired from the role in 2019. 
Both positions report directly to Renetta G. Tull, Vice Chancellor for Diversity, Equity, and Inclusion, and serve on her core leadership team. "I am thrilled and excited to have these two talented leaders on our team who are experts and already contributing to advancing our DEI goals," Tull said.
---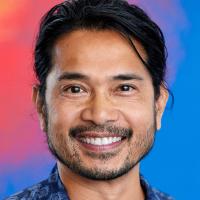 Dr. Villalobos has been serving as the interim Associate Vice Chancellor for the Office of Campus and Community Relations in the Office for Diversity, Equity and Inclusion, was selected as the finalist for the standing role after a nation-wide search. Villalobos leads many of DEI's campus-wide climate and inclusion initiatives, namely, the UC Davis' Diversity and Inclusion Education and Training program and the Campus Community Book Project (CCBP). These two diversity and inclusion hallmark programs are recognized across the UC system for their robustness and scope, reaching faculty, students and staff at both ends of the Causeway, and extending to the communities beyond UC Davis and UC Davis Health.
In 2016, the Chancellor recognized Villalobos's leadership in the success of these programs with the Chancellor's Staff Appreciation and Recognition (STAR) Award. Villalobos also has oversight responsibilities of the UC Davis Police Accountability Board (PAB), another model program systemwide and nationally. Among other campus-wide inclusion initiatives that Villalobos has led are the implementation of the Preferred Names Project and the institutionalization of the Anti-Bullying Training Program, another example of campus best practice embedded within the professional development for faculty and staff.
"It's been my great fortune to contribute to our campus's collective DEI efforts, and I've been blessed to have been given the many opportunities to grow as a leader throughout my career at UC Davis. I'm enriched by the great OCCR team with whom I've had the great honor working, and excited to build upon the momentum and successes we've shared over the years. To lead in writing OCCR's next chapters is an awesome honor," Villalobos said.
Frequently called upon by academic and administrative departments and units regarding workplace diversity and inclusion issues, Villalobos actively partners with academic and administrative departments in implementing the UC Davis Diversity and Inclusion Strategic Vision by working with campus leaders in identifying meaningful ways to integrate the vision's goals that inform practice and policy-making. He is a member of the campus' Discrimination and Harassment Case Management Team that reviews discrimination and harassment complaints and counsels groups in identifying resolutions to conflicts and breaches in climate.
A UC Davis alumnus (BA/AB; Ed.D.), Villalobos has dedicated his career to UC Davis focusing on access, diversity and inclusion since becoming a staff member in 1993. Prior to joining Campus Community Relations in 2008, he served the Division of Student Affairs as a Regional Outreach Coordinator, Assistant Director and later Educational Partnership Manager with the Early Academic Outreach Program (EAOP). In his career (all at UC Davis), his commitment to diversity and inclusion throughout many years of service has been recognized by the Office of the Chancellor, having been the recipient of the Diversity and Principles of Community Achievement Award multiple times.
---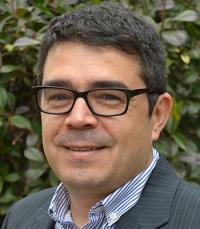 Dr. Carvajal-Carmona is professor of Biochemistry and Molecular Medicine and holds the Auburn Community Cancer Endowed Chair in Basic Science in the University of California Davis (UCD). He is the Associate Director for the Inclusivity, Diversity, Equity and Accessibility (IDEAL) Office, and the Founder Director of the Latinos United for Cancer Health Advancement (LUCHA) Initiative and of the Center for Advancing Cancer Health Equity at the UCD Comprehensive Cancer Center. At the UCD Clinical and Translation Science Center, he co-directs of the Community Engagement Program.
"As a nationally recognized scientist and workforce diversity advocate, I look forward to working with VC Tull, our amazing DEI office team and our great leaders at Mrak Hall to advance inclusive excellence and to promote all dimensions of diversity among our students and faculty," Carvajal-Carmona said.
As a researcher, Professor Carvajal-Carmona specializes on cancer genetics, epidemiology, health disparities and global health. His main contributions to science include the elucidation of the genetic origins of Latino populations, the discovery of the first common variants increasing risk of colorectal cancer and the identification of a novel familial form of gastric cancer. He has discovered multiple cancer susceptibility genes and variants and has published over 100 manuscripts in influential journals such as Nature Genetics, Gastroenterology, American Journal of Human Genetics, Lancet Gastroenterology and Hepatology and PNAS. He has received awards and fellowships from the European Association for Cancer Research, The University of Oxford and the V Foundation. Carvajal-Carmona has received funding from multiple agencies in Europe (Cancer Research UK, European Union, GSK Oncology) and the U.S. (V Foundation, California Initiative to Advance Precision Medicine, NIH) and is currently PI/MPI of grants totaling >$17M in research funding.
In addition to his passionate pursuit for scientific research, Carvajal-Carmona is a keen supporter of a diverse biomedical research force. He has mentored dozens of undergraduate and graduate students, 95% of whom have been first-generation college graduates and members of under-represented groups. His mentees have been awarded 50+ fellowships and research awards and are all currently pursuing higher education or are employed at leading institutions and companies. In addition to the satisfaction of helping people with his research, Carvajal-Carmona's most rewarding accomplishment is to see his mentees shine and achieve their dreams. He has been awarded the UCD Chancellor's Award for Excellence in Mentoring Undergraduate Research and the UCD ADVANCE Scholar Award for his outstanding scholarship and mentorship.
---
The UC Davis Office for Diversity, Equity, and Inclusion inspires diverse and inclusive environments that actuate our Principles of Community and elevate our collective excellence in achieving the university's mission. UC Davis is committed to Diversity, Equity, and Inclusion as vital to its mission. Forbes recently named UC Davis 'Best Employer' for Women & Diversity for the third consecutive year and best college for women in STEM (U.S.). UC Davis has been ranked #1 among U.S. universities for inclusiveness and internationalization by QS World University Rankings and holds the AAAS Sea Change Institutional Bronze Award for eliminating systemic barriers to STEMM fields (science, technology, engineering, mathematics and medicine) and fostering engagement from communities underrepresented in, and historically excluded from, these fields.
###
If you would like more information about this topic, please contact Chief Impact Officer Laura Cerruti at lmcerruti@ucdavis.edu
Tags