2021-2022
Anya Brown
Assistant Professor, Evolution and Ecology, Bodega Marine Lab (Joining faculty in summer 2022)
After finishing her Ph.D. in 2018 at the University of Georgia, Dr. Brown held the John J and Katherine C Ewel Postdoctoral Fellow at the University of Florida and a Woods Hole Oceanographic Institution Postdoctoral Scholar. Dr. Brown's research combines ecological experiments with genetic analysis of microbiome composition using DNA sequence data to test the indirect effects of microbes in modulating host phenotypes. Dr. Brown has published 9 papers (lead author on 8), including papers in strong disciplinary journals in her field such as Ecology, Oecologia, and Marine Ecology Progress Series.
Her contributions to DEI are impressive for her career stage. In the classroom she has been committed to creating a welcoming environment by showcasing case studies from scientists from a diversity of backgrounds. She is also a committed mentor and founded a group dedicated to this at her Ph.D. institution, UGA Women in Science. Currently, she is a member of SciAll.org, a group that seeks to "de-mystify science, counteract scientist stereotypes and capture the attention of the public to encourage entry into the sciences". She was an organizer of the 2020 Unity in Diversity virtual meeting of the International Society for Microbial Ecology.
Kristen George
Assistant Professor, Public Health Sciences
Dr. George is an epidemiologist whose research focuses on racial/ethnic disparities in lifecourse cardiovascular disease (CVD) risk factors and their contributions to disparities in cognitive impairment and aging, particularly among Black Americans. Her project assessing adolescent and early adulthood CVD risk factors and late life cognition in an all-Black cohort of older adults, the first study to do this, was featured at the Alzheimer's Association International Conference in July of 2020 as part of their media campaign and was just published in Journal of Gerontology: Medical Sciences. During her time as a postdoctoral scholar at U.C. Davis, she has published 7 first author papers.
Additionally, during her time at U.C. Davis, Dr. George has leveraged opportunities to mentor graduate and undergraduate students in research, guest lecture in the Fundamentals of Epidemiology course, and participate as a member of the Alzheimer's Disease Research Center's diversity, equity, and inclusion committee.
Marco I. González
Associate Professor, Neurology, School of Medicine
Before joining U.C. Davis this summer, Dr. Gonzalez was an Associate Professor at the University of Colorado in the Department of Pediatric Division of Neurology.  Dr. Gonzalez received his MS and Ph.D. at Centro de Investigación y Estudios Avanzados del IPN, Mexico in 1994 and 2000, respectively. From 2005-2008, he served as a Research Associate at the Children's Hospital of Philadelphia, Philadelphia, PA. From 2008-2010, Dr. Gonzalez served as an Instructor of Pediatrics at the University of Colorado, Denver, CO and from 2010-2017, he served as an Assistant Professor of Pediatrics at the University of Colorado Denver, School of Medicine until his promotion in 2017 to Associate Professor of Pediatrics. His research focuses on the molecular mechanisms of epileptogenesis to develop disease-modifying therapies to prevent epilepsy.
Dr. Gonzalez's background as an immigrant and underrepresented minority make him keenly aware of the challenges that URM students face in academia. Dr. Gonzalez has demonstrated his commitment to the recruitment and mentoring of URM students as evidenced through his participation as a mentor in the Graduate Experience for Multicultural Students (GEMS) at University of Colorado, the Child Health Research Internship at University of Colorado, the Pre-K and K-to-R Program at the Colorado Clinical and Translational Sciences Institute, and the Mentoring Institute for Neuroscience Diversity Scholars (MINDS).  
Professor, Mathematics
Professor Joseph Teran is a world leader in computational mathematics, using novel, physically accurate, numerical methods to simulate the motion of materials in complex situations such as snow in avalanches, baking bread, and virtual surgery. His research creates tools for scientists, movie animators, and surgeons to visualize (in real-time) physical systems with a level of detail and accuracy that was previously impossible.
Professor Teran is Mexican-American, born and raised in Northern California, with a bachelor's degree from UC Davis. In 2005 he received his PhD in Computer Science from Stanford University under the direction of Professor R. Fedkiw. From 2005-2007 he was a postdoctoral fellow at the prestigious Courant Institute of Mathematical Sciences at New York University. This postdoctoral position was followed by an Assistant Professorship of Mathematics at UCLA.
Professor Teran is also an outstanding mentor. He has already graduated 22 PhD students and is currently mentoring another 5. From these, 6 are women and 4 are from underrepresented minorities (LatinX). Professor Teran's contributions to diversity have also been significant. From 2016 to 2018 he was member of the Mathematical Sciences Research Institute (MSRI) human resources advisory committee to develop programs and recruit students from underrepresented minorities and since 2017 he has been member of the UCLA physical sciences diversity committee to develop diversity requirement for majors in the physical sciences. In recognition for his work and commitment to diversity work he was plenary or invited speaker at Blackwell-Tapia 2012, SACNAS 2014, 2016 ACM Richard Tapia celebration of diversity in computing, UCLA/IPAM LatMath 2017 and 2018, and at the 2017 Math Alliance Field of Dreams.
2020-2021
Assistant Professor, Statistics
Fúquene-Patiño holds a B.S. in Statistics (Universidad Nacional de Colombia), an M.S. in Statistics from the University of Puerto Rico, an M.S., in Applied Mathematics and Statistics from UC Santa Cruz where he was Chancellor's Fellow (2011). He obtained his Ph.D. in 2018 from University of Warwick and most recently was a Postdoctoral Associate in the Department of Statistical Science at Duke University. 
His research focuses on developing methods and computationally scalable approaches for a variety of data-driven problems with an emphasis on Bayesian model selection, Weakly Informative Priors and Bayesian modeling with extreme values, in conjunction with applications to economic time series, Functional magnetic resonance imaging (fMRI), clinical trials, environmental data, survey sampling data among others. 
Fúquene-Patiño developed a deep understanding of how barriers affect minority students on an instructional level during his time as a full-time lecturer at the University of Puerto Rico, in his daily contact with students from underrepresented backgrounds as well as students from the LGBTQ community. According to the department of statistics chair, Alexander Aue, "Being the first faculty member from a Latin background in the Department of Statistics, Jairo will be instrumental in removing barriers preventing full participation of underrepresented minorities in higher education for our majors and graduate students." As a statistical consultant with global public health organizations, Fúquene-Patiño delivered vital and new statistical methodologies for public health institutions in developing countries -- data which he analyzed and used effectively to improve the health of Colombians. This work has led to a new line of research in Fúquene-Patiño's portfolio, namely, this is directly tied to public policies aimed at improving health outcomes for the disadvantaged.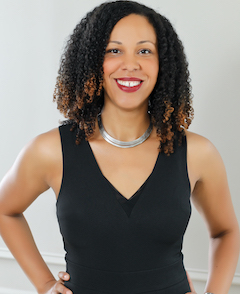 Assistant Professor, Physiology and Membrane Biology
Griffith has a B.A. in Neuroscience and in Spanish from Smith College, and obtained her Ph.D. in 2015 from Northwestern University. She received her postdoctoral training in the lab of Dr. Ellen A. Lumpkin (Department of Physiology and Cellular Biophysics, Columbia University; 2015-19). Dr. Griffith was most recently an instructor in the Department of Pharmacology, Physiology and Neuroscience of Rutgers University. 
Dr. Griffith is a neuroscientist interested in the molecular mechanisms underlying thermal sensations in both health and disease. Her current work combines electrophysiology, transgenic mouse models, and behavioral studies to investigate how cold sensation is encoded in peripheral sensory neurons. She is also interested in the mechanisms underlying neurological complications in sickle cell anemia, in which cold-induced pain crises are a prominent pathological feature. Dr. Griffith was a Diversity Fellow for the Neuroscience Scholars Program under the Society for Neuroscience (2011-2014), and currently serves as a Class Advisor for this program. Additionally, she was a Leadership Fellow for the Northwestern University Center for Leadership (2013-2014).
Dr. Griffith is also a children's book author. She has published three books of in a science adventure chapter book series entitled "The Magnificent Makers." Luis F. Santana, chair of Physiology and Membrane Biology at the UC Davis School of Medicine notes, "she is the first faculty candidate I have met in my long career that performs as a scientist, advocate, teacher, and communicator at the highest level." As such, Dr. Griffith's passions include science outreach in underserved communities. She notes "I firmly believe the 'leaky pipeline', as it pertains to racial and ethnic minorities in academic science, begins much earlier than graduate school...As an African American woman scientist, it is extremely important that I am seen by such children." She writes that her goal is "creating a strong peer network can prevent feelings of isolation that are common for scientists from minority groups." In her mentorship, Dr. Griffith's main goal is to instill agency in the members of her lab. She enjoys teaching students at all levels, from introductory courses to topical classes to teaching medical students the basic principles of physiology.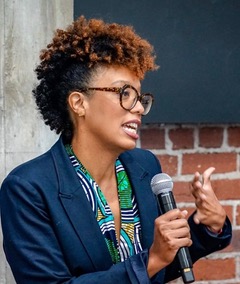 Assistant Professor, Emergency Medicine
Dr. Johnson's research portfolio reflects her commitment to improving the quality of care for underserved children. Her interdisciplinary research program is focused on race and racism and its impact on child health. She is currently exploring root causes of inequities in the healthcare and early childhood education settings, including research on racism and bias and its impact on the health and well-being of children. Her research has been funded by AHRQ, the RWJ Harold Amos Medical Faculty Development Program, and the NIH. She is partnering with Pediatric Emergency Care Applied Research Network (PECARN) to investigate disparities within the multisite PECARN Electronic Health Record Data Registry. Her leadership in PECARN includes serving as Chair of the Disparities Working Group, Disparities Consultant to the PRIME Node, and Co-Chair for the Protocol Review and Development subcommittee. Her research expertise has led to roles as Co-Chair of the Race in Medicine Special Interest Group of the Academic Pediatric Association, and extensive leadership in the American Academy of Pediatrics (AAP) serving on the Taskforce on Addressing Bias and Discrimination (2017-2019), the Committee on the Psychosocial Aspects of Child and Family Health (2019-present), and the National Advisory Board for Addressing Social Health and Early Childhood Wellness (2019-present).
Dr. Johnson's personal background played an influential role in shaping her career trajectory. Her experiences as a student in under-resourced urban public schools served as an early lesson in social inequities and fostered her interest in public policy. As a student at Rutgers-Robert Wood Johnson Medical School, she was exposed to the interface of medicine and policy and participated in a fellowship with the New Jersey Department of Health in the Office of Minority and Multicultural Health. She pursued a career in Pediatric Emergency Medicine (PEM) to combine clinical mastery with health services research that creates a platform to help children have equal access to opportunities that allow them to attain the highest quality of health. She completed her PEM fellowship at the University of Pittsburg, where she also received her Master of Science degree in Clinical Research.
2019-2020

Maciel Hernández
Assistant Professor, Human Ecology
Maciel M. Hernández investigates the development of children's emotion, regulatory, and academic behaviors, with a focus on social and cultural processes that promote resilience in Latino children. Dr. Hernández is a Ronald E. McNair Scholar and an AERA-SRCD Early Career Research Fellow in Middle Childhood Education and Development. She received a Ph.D. from the University of California, Davis and completed a postdoctoral fellowship in the Department of Psychology at Arizona State University.

Madeline Nieves-Cintrón
Assistant Professor, Pharmacology
Dr. Nieves-Cintron is an Assistant Professor in the Department of Pharmacology at UC Davis, she employs a multiscale approach to study mechanisms regulating vascular function in health and disease.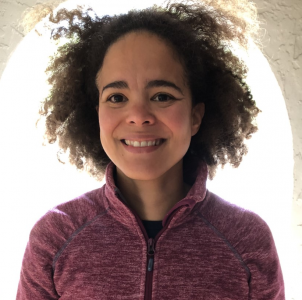 Jasquelin Peña
Associate Professor, Civil and Environmental Engineering
Peña's research lies at the intersection of natural, managed and engineered ecosystems and aims to advance sustainable solutions to environmental quality problems. She is teaching two existing courses in the department and developing a new graduate course on applying water chemistry to solve environmental pollution problems. Her research has significant relevance to contaminant cycling, the biogeochemical pathways by which metals and metalloids are transformed and moved through various states by geological and biological processes. In addition to improving water quality in ecosystems degraded by human activities and by climate change events, she also seeks to improve the livelihood of disadvantaged communities that are often disproportionately impacted by environmental pollution.

Crystal D. Rogers
Assistant Professor, Anatomy, Physiology & Cell Biology
Crystal D. Rogers is an Assistant Professor in the Department of Anatomy, Physiology, and Cell Biology in the School of Veterinary Medicine. Her lab studies vertebrate embryonic development, and is interested in identifying the molecular mechanisms that drive the formation of stem-like neural crest cells, which form the craniofacial bone and cartilage, peripheral nervous system, and skin pigment among other cell types. She received her PhD from Georgetown University, and completed her postdoctoral training at the California Institute of Technology. Prior to coming to UC Davis, she was a faculty member at California State University Northridge.

Fernanda S. Valdovinos
Assistant Professor, Environmental Science and Policy
Valdovinos studies the structure and dynamics of biological communities using ecological networks, mathematical models, and empirical data. In addition to developing predictive understanding of natural ecosystems, she also asks more applied questions on how ecosystems respond to anthropogenic impacts including species invasions, local extinctions, climate change, and overfishing. Prior to UC Davis, Valdovinos was a faculty member (2018-2020) in the University of Michigan at the Department of Ecology & Evolutionary Biology and the Center for the Study of Complex Systems. More information about the Valdovinos Lab at https://www.fsvaldovinos.com/​​​​

Fawn A. Cothran
Assistant Professor, Family Caregiving Institute, Betty Irene Moore School of Nursing at UC Davis
Fawn A. Cothran is an assistant professor in the Family Caregiving Institute at the Betty Irene Moore School of Nursing at UC Davis. She works to advance the vision of Family Caregiving Institute to support health and well-being for persons with chronic and serious illnesses as well as their family and caregivers, with an emphasis on older adults.

Wilsaan Joiner
Associate Professor, College of Biological Sciences, Department of Neurobiology, Physiology, and Behavior, Department of Neurology, School of Medicine
Wilsaan Joiner studies how we use different sources of information to aid behavior, ranging from visual perception to movement planning and updating. Specifically, his laboratory is interested in how external and internally-generated sensory information is integrated in healthy individuals, in comparison to certain disease and impaired populations (e.g., Schizophrenia and upper extremity amputees). He received his PhD in Biomedical Engineering from the Johns Hopkins University School of Medicine, and completed his postdoctoral training at Harvard University and the National Eye Institute. Prior to UC Davis, he was a faculty member in the Bioengineering department at George Mason University.

Rose Kagawa
Assistant Professor, Department of Emergency Medicine, Violence Prevention Research Program, School of Medicine
As a social epidemiologist, Rose Kagawa uses impact evaluation and causal inference methods to understand the causes, consequences, and prevention of violence and firearm violence. She is particularly interested in social and environmental interventions on health, including urban decay remediation in high crime areas and poverty reduction interventions. Dr. Kagawa received her PhD in Epidemiology and her Masters in Public Health from the University of California, Berkeley.

James A. Letts
Assistant Professor, College of Biological Sciences, Department of Molecular and Cellular Biology
James' research program focuses how the body converts energy from the food that we eat into a form that can be used by cells across many essential processes. He seeks to characterize the structures and functions of important membrane proteins involved in energy conversion in order to learn about how they work and how their dysfunction results in disease.
2016-2017 Cohort

Samuel Díaz-Muñoz
Assistant Professor of Microbiology and Molecular Genetics
Sam Díaz-Muñoz studies the social lives of viruses. His research focuses on the evolution, ecology, and molecular mechanisms of virus-virus interactions using genomics, experimental evolution, and environmental microbiology. He received his Ph.D. at the University of California, Berkeley and postdoctoral training at the University of California, San Diego. Prior to UC Davis,  he  was a Faculty Fellow at New York University.

Marie Cuevas Heffern
Assistant Professor of Chemistry
Marie's research program seeks to define and control the unique and dynamic chemistry of transition metals in biology from the molecular level to the whole animal. She seeks to investigate the bioinorganic chemistry of hormones in area of research that she terms "metalloendocrinology". Understanding the influence of metals in facilitating and disturbing this biochemical balance will impact approaches to diet, pharmacology, and toxicology as they apply to endocrine disorders spanning diabetes, liver disease, and cancer.

Rebecca Hernandez
Assistant Professor of Land, Air and Water Resources
Dr. Rebecca R. Hernandez is Assistant Professor in the Department of Land, Air, and Water Resources. Dr. Hernandez earned her Ph.D. in Earth System Science from Stanford University, a M.S. in Biological Science from CSUF, and earned a degree in Geography from UCLA. Her research foci includes the study of ecology, energy, and global environmental change particularly in water-limited ecosystems and human environments.

Maureen Njoki Kinyua
Assistant Professor of Civil and Environmental Engineering
Maureen Njoki Kinyua is an Assistant Professor in the Department of Civil and Environmental Engineering. Her research focuses on livestock, human and solid waste treatment and nutrient and energy recovery for communities, especially those in developing countries. This research assists in improving their public health, environmental and economical status which concurrently increases their quality of life. She received her PhD from University of South Florida in Tampa, FL and did her post doctoral research at Columbia University.

Verónica Martínez-Cerdeño
Professor of Pathology and Laboratory Medicine
Verónica's goal is to determine the etiology and the pathology of autism spectrum disorders. She also studies the role of stem cells in the development, evolution, and pathogenesis of mammalian cerebral cortex. Her laboratory studies autism in the postmortem brain with the goal of discovering new treatments for autism. Verónica trained at the Complutense and Autónoma Universities in Madrid, and at Columbia University, UCSF, and UC Davis.

Verónica L. Morales
Assistant Professor of Civil and Environmental Engineering
Verónica L. Morales is an Assistant Professor in the Department of Civil and Environmental Engineering. Her work is driven by interest in discovering physical and chemical processes at the micro-scale that control macro-scale transport and long-term fate of contaminants in soils and groundwater. She received her PhD from Cornell University and was a Marie Curie Postdoctoral Fellow at ETH Zurich.

Miriam A Nuño
Associate Professor in Biostatistics and In Residence of Surgery
Miriam's research interests focus on the design and analysis of observational studies, primarily in the context of public health research. Her research emphasizes on three areas: comparative effectiveness research in cancer, causal inference methods, and application of mathematical models with observational data for the prediction of patient outcomes. In collaboration with surgeons, radiation oncologists, and neurologists, Miriam's work aims to provide outcomes, quality of life and access to care for patients diagnosed with cancer and other conditions

Kara Rudolph (alumna)
Assistant Professor of Emergency Medicine in the Violence Prevention Research Program
Kara Rudolph is a social epidemiologist who applies and develops causal inference methods to studying social and contextual influences on mental health, substance use, and violence. She received her PhD in Epidemiology and Masters in Biostatistics from Johns Hopkins University.

Jeanette Ruiz
Lecturer with Potential for Security of Employment of Communication
Jeanette Ruiz is a Lecturer (LPSOE) for the Department of Communication at UC Davis. She specializes in strategic communication with a specific interest in emerging practices and concepts in digital and social media. In addition to her appointment in the Department of Communication, she has served as a human resources and public relations consultant for various nonprofit, managed health care and finance organizations. Dr. Ruiz's research focuses on public health communication and the Internet.

Jesús M. Velázquez
Assistant Professor of Chemistry
Jesús M. Velázquez is an Assistant Professor in the Department of Chemistry at UC Davis. He's currently developing a research program  centered on the rational design of well-defined materials at the meso and nanoscale. The target materials have immediate applications in nanoelectronics, energy conversion devices and environmental remediation.
2015-2016 Cohort

Natalia Caporale
Lecturer with Potential for Security of Employment of Neurobiology, Physiology and Behavior
Natalia Caporale was born in Argentina, where she conducted her undergraduate studies in Biology at the prestigious Universidad de Buenos Aires. She then came to the US to pursue her PhD in Neuroscience at UC Berkeley, where she conducted research into the cellular and circuit mechanisms of learning and memory in Dr. Yang Dan's lab. While at Berkeley, Dr. Caporale was awarded the HHMI Predoctoral Fellowship (2002-2007), and also several awards for her teaching and dedication to her students.

Fernanda Ferreira
Professor of Psychology
Fernanda Ferreira was born in Portugal and raised in Winnipeg, Canada. She received her Bachelors degree (Honours) from the University of Manitoba in Winnipeg, Canada, a Masters in Linguistics and another in Cognitive Psychology from the University of Massachusetts, Amherst, and a Ph.D. in Cognitive Psychology in 1988 from UMass. Before coming to UC Davis, she was a member of the faculty at Michigan State University and at the University of Edinburgh.

Juliana Maria Leite Nóbrega de Moura Bell
Assistant Professor of Food Science and Technology
Dr. de Moura Bell holds a Ph.D. in Food Technology from the State University of Campinas (UNICAMP), Sao Paulo, Brazil. She completed her Ph.D. training in France at the European Institute of Membrane (IEM) and Agricultural Research for Development (CIRAD) where she worked on the enzymatic synthesis of structured lipids and its purification by the use of membrane filtration and supercritical carbon dioxide extraction (SCCO2).

Rebecca M. Calisi Rodríguez
Associate Professor of Neurobiology, Physiology and Behavior
Rebecca Calisi Rodriguez studies how hormones in the brain stimulate and inhibit sexual behavior and reproduction. She received her Ph.D. from the University of California, Berkeley, and was previously faculty at Barnard College of Columbia University. Dr. Calisi Rodriguez originally attended college to study studio art and theater. An interesting turn of events and serendipitous exposure to inspirational scientists led her to become a neurobiologist.

Alexis Patterson
Associate Professor of Elementary Science Education
Patterson's research lies at the intersection of equity studies, social psychology, and science education. Recent projects have focused on equity issues that arise when students work together on group projects in science and the role social-emotional skills play in facilitating equitable interactions between students. Driving her research is the desire to study the challenges facing those in the field of science education in order to reframe science learning in terms of diversity and access.

Jacqueline Barlow
Assistant Professor of Microbiology and Molecular Genetics
Dr. Barlow is a biologist who studies the etiology of DNA damage and mechanisms for its repair.

Magdalena Cerdá (alumna)
Associate Professor of Emergency Medicine and Violence Prevention Research Program
Dr. Cerdá  is a social epidemiologist who addresses the social and structural determinants of health, including such important problems as violence, substance abuse, and mental illness.

Lillian Cruz-Orengo
Assistant Professor of Anatomy, Physiology and Cell Biology
Dr. Cruz-Orengo studies rodent models of neurological disorders, including trauma, chronic pain, and inflammatory-induced neurodegeneration.

Cindy Rubio González
Associate Professor of Computer Science
Dr. Rubio Gonzalez is a software engineer who focuses on developing and applying program-analysis techniques to make software more reliable.

Anna La Torre
Associate Professor of Cell Biology and Human Anatomy
Dr. La Torre combines molecular and cellular biology, stem cells, and mouse studies to study neuronal development.

Mariel Vazquez
Professor of Mathematics and of Microbiology and Molecular Genetics
Dr. Vazquez is a mathematical biologist with a specialization in the applications of topology to the study of DNA.