Scholar of the Quarter | Winter 2021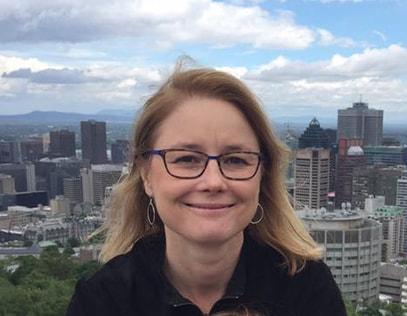 P.L.A.C.E with CAMPSSAH is delighted to announce the recipient of our inaugural Scholar of the Quarter award–Lisa Materson, Associate Professor in history!
The Scholar of the Quarter award is a new initiative funded by a UC Office of the President "Advancing Faculty Diversity" grant designed to improve faculty retention and satisfaction through peer recognition.
This award is designed to recognize faculty at the Assistant or Associate rank whose scholarship epitomizes scholarly or creative achievements that involve diverse communities with a commitment to social change. 
Applicants were evaluated on whether they developed innovative curriculum that engages diverse student populations with collaborative work in communities; demonstrated a long standing commitment to advocating on behalf of underserved communities; produced creative or scholarly work that brings awareness to critical issues facing marginalized communities; and conducts research that challenges "normative" disciplinary boundaries.
A specialist in U.S. women's political history, Materson's work focuses on women's participation in social justice movements in the late nineteenth and twentieth centuries. She is the author of For the Freedom of Her Race: Black Women and Electoral Politics in Illinois, 1877–1932 (2009), which analyzes Black women's involvement in southern, midwestern, and national politics in order to undermine institutionalized racism. She is also co-editor, with Ellen Hartigan-O'Connor, of The Oxford Handbook of American Women's and Gender History (2018), a massive collection of twenty-nine chapters that lays out the state of the field.
Currently, Professor Materson is completing her manuscript, Within the Regime, Against the Regime: Ruth Reynolds and the Battle for Puerto Rico's Independence, which combines a feminist biography with a history of multiple activist communities to examine the gendered, transnational history of the Puerto Rican independence movement. Stemming from this research, she has been integral to what came to be known as the "Davis-Puerto Rico Initiative." Since 2018, she has led a public speaker series centered on Puerto Rico and longstanding historical, political and environmental questions that forcefully came to the fore in the aftermath of 2017's disastrous Hurricane Maria. 
Further, Materson has launched another large, collaborative project engaging her research expertise in U.S. women's history. Along with long-time collaborator, Ellen Hartigan-O'Connor, they received funding to craft 80 biographies of women in the western region of the United States as part of the National Park Service's Women in Parks program that commemorates the 19th Amendment. Their research team of graduate students made a point of seeking broader representation of women with different racial, religious, and disability experiences.
Kimberly Nettles-Barcelón, the grant's Principal Investigator and Associate Professor of Gender, Sexuality and Women's Studies, found Materson's "seamless integration of her work in multiple arenas is an astounding model for publicly engaged scholarship that seeks to create change in communities, in academic institutions, and for people often underrepresented and made invisible. This work is critically important right now!"
The Scholar of the Quarter will receive a $1,000 Academic Enrichment Fund as well as a certificate of recognition.
You can learn more about Materson's work at her:
Tags