Members of the HSI Task Force, students, staff, faculty, and community members offer testimonios of what they hope and see as the future of UC Davis as a Hispanic Serving Institution. Asked why they were interested in participating, HSI Task Force members responded with enthusiasm, hope, and reflections on their own student experiences at UC Davis: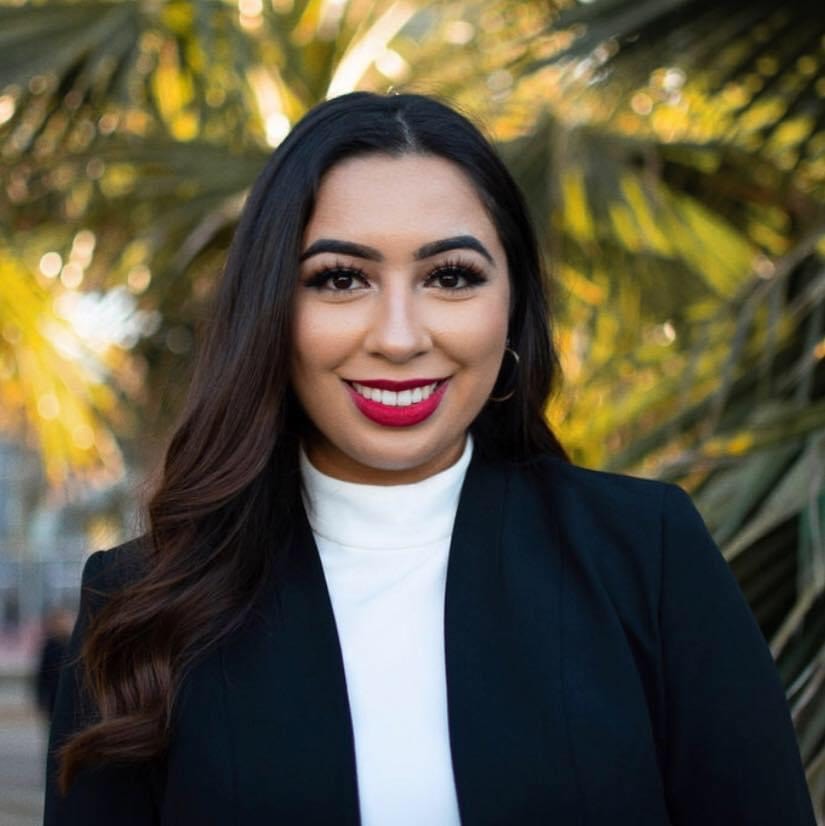 As Senator for the Associated Student University of California Davis, I worked with our commissions, units, committees to ensure smooth functioning of ASUCD. In specific, I worked with the Mental Health Initiative to provide students with alternative options for self-care. I ensured that student voices were heard in regards to mental health needs and ensured that counselors who identified as Chicanx/Latinx were accessible. Aside from this, I pushed for more resources on campus that would support our AB540 and Undocumented community on campus. I worked with the Pantry, the Coho, and the Dream committee to push for more resources for our community. In addition, in order to address discrimination and sexual assault/harassment on campus, I pushed for clearer pathways to address discrimination on campus and advocate for more readily accessible and feasible information on the process of reporting discrimination by working with the Sexual Assault Awareness Advocacy Committee. Furthermore, the most important job I had as a Senator was to represent the Chicanx/Latinx community on the table when it came down to legislation, budgets, and general conversations.
–Anna Karen Estrada
Sociology and Chicano Studies, B.A; Associated Students of University of California Davis, Senator
---
I'm an immigrant from Chile, a first generation college graduate, a gay man, and a Professor of Clinical Psychiatry who came to UC Davis in the summer of 2012. I came to California in 1991 to work on a postdoctoral research program at UCSD. The opportunity came up to change my field of work and I became part of the HIV Neurobehavioral Research Center. I didn't know it at the time, but this proved to be whatershed moment in my life. I was working in a gay-friendly environment for the first time in my life. In a matter of a few weeks I realized that going back to the closet in Chile (I was out in my personal life) was not an option for me. I was fortunate that a couple of years later I became a critical resource for UCSD. In 1993, I was asked to chair a taskforce charged with increasing the number of women and people of color in the research cohort, including monolingual Spanish-speaking men and women. UCSD sponsored my "green card" and a few years later I joined its residency training program from which I graduated to become a faculty member in 2001.
Since then, most of my clinical work has focused on underserved and diverse adults, most of whom have been exposed to some type or another of trauma, such as adverse childhood experiences (ACEs) historic, structural racism, poverty, community violence and transgenerational transmission of dysfunctional parenting. In terms of research, I'm currently working with a multidisciplinary team to understand what are some of the drivers of resilience in health professions students (medicine, nursing and veterinary medicine) that can be modified by interventions and resources to improve academic and mental health outcomes.
My teaching is dedicated to advance trauma-informed care in the medical curriculum and diversify the pipeline of health professions students, especially Latinx and Chicanx exploring medical or nursing school.
–Andrés F. Sciolla
Professor of Clinical Psychiatry, Department of Psychiatry & Behavioral Sciences
---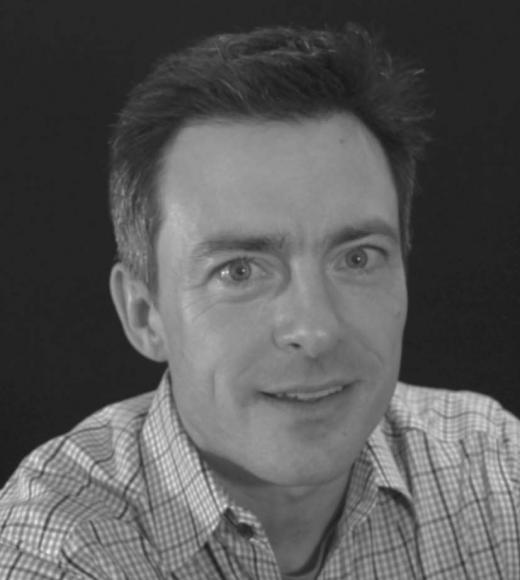 The Latinx and Chicanx students who come to UC Davis bring with them incredible linguistic and intellectual abilities.  Almost half of the students in California speak a language other than English at home, and many of the students who will help us gain HSI status speak Spanish and English.  To serve our students, UC Davis must be ready to be more than an English-speaking enclave in a multilingual state.  The question I and my colleagues in the Department of Spanish & Portuguese have is whether UC Davis is ready to be transformed by the students whose linguistic and cultural competencies are transforming our state and nation.  (After all, the US will soon become the most populous Spanish-speaking nation in the world.)  Becoming an HSI will mean more than giving an education to an increasingly diverse student body; it must also mean that we are ready to be changed by our students.  Our openness to these changes will indicate how well we can serve our students as an HSI.
–John Slater
Chair of the Department of Spanish and Portuguese, Associate Professor of Spanish
---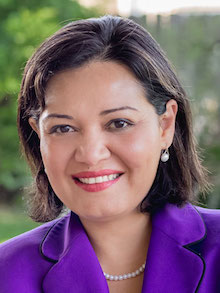 It is an opportunity to move the conversation as merely one of funding from the federal government into one that forces us to think about how we as an institution must change to educate a different pool of very talented students; how we could lead to create leaders from this pool; how we can transform the communities from which these students come.
–Raquel Aldana
Associate Vice Chancellor for Academic Diversity, Professor of Law
---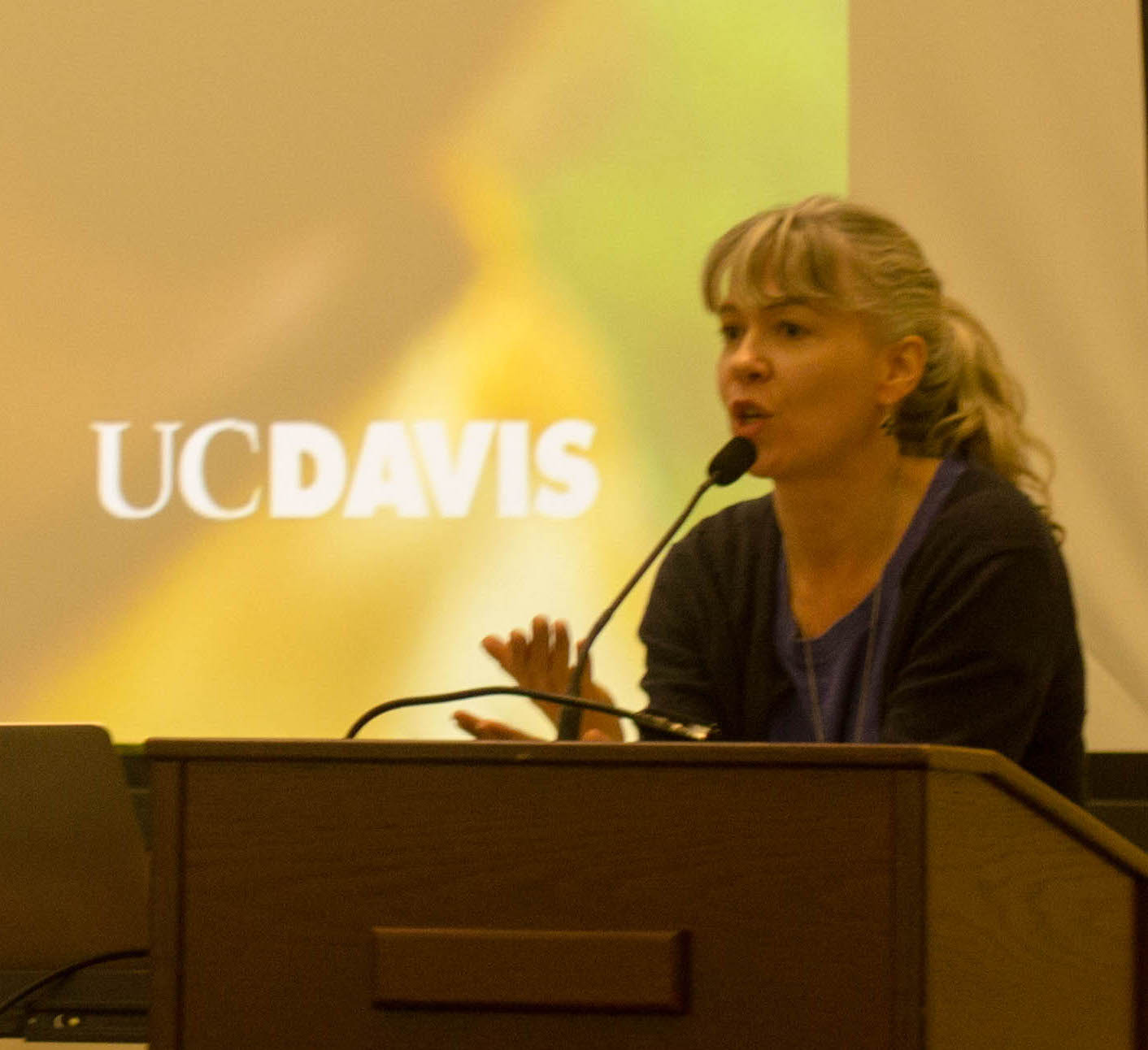 I was involved in the process to develop a Strategic Vision Plan for Diversity and Inclusion at UC Davis. We learned a lot from that initiative; the importance of the process and engagement; the role of data and research; the challenges of facilitating a large and busy group of stakeholders. I hope I can bring some of that expertise (and lessons learned!) to this endeavor because it will be essential that members of the Task Force are empowered and enabled to be innovative, principled, and thoughtful about these important issues. 
–Laura Cerruti
Analyst, Office of the Vice Chancellor for Diversity, Equity and Inclusion
---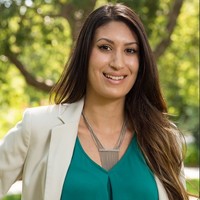 Becoming a HSI institution is the next big step in UC Davis's progression in becoming more diverse. As a UC Davis alumna, a Latina, and an adviser who works with Latinx students, I am personally invested in this community's future and would like to be a part of the dialogue of how we as a community are taking advantage of the opportunity to be more inclusive and how we can provide for student needs effectively.
–Leticia V. Garay
Ex-Officio Chair, Latino Staff and Faculty Association
---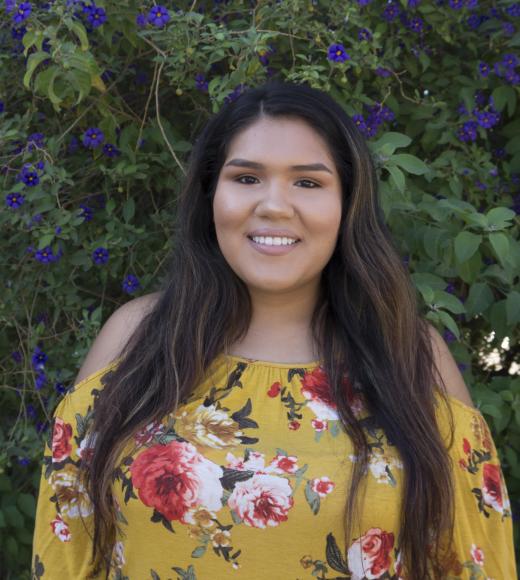 As our university embraces this new and exciting designation, I am excited to be a part of this task force that will assure an equitable allocation of resources needed to succeed for Latinx and Chicanx students.
–Alicia Garcia
Ph.D. Student, School Organization and Educational Policy
---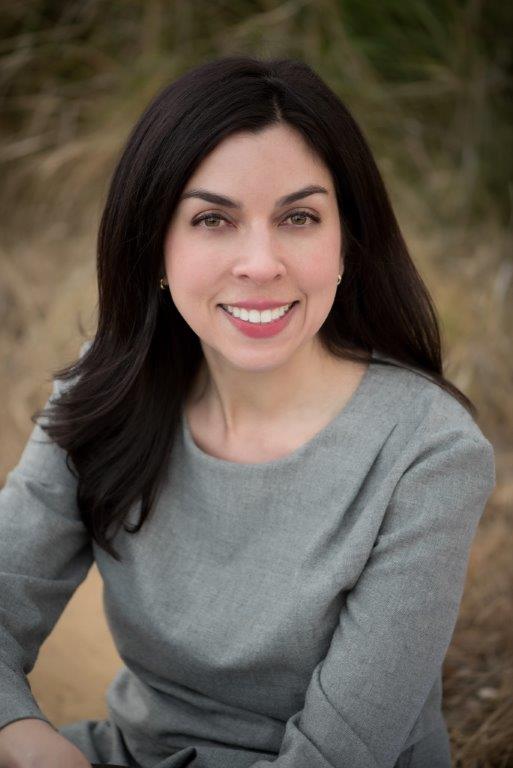 I attended UC Davis in 1998 as a freshman and at the time there was less than 6% Latinx students. It was very difficult for me to navigate the institution because I didn't feel like I had a support system. Now that we are on the brink of fully achieving HSI I think it is imperative that campus leadership ensures that the institution is prepared to help support our Latinx community.
–Emily Prieto-Tseregounis, PhD
Assistant Vice Chancellor and Executive Director - AB540 and Undocumented Student Center
---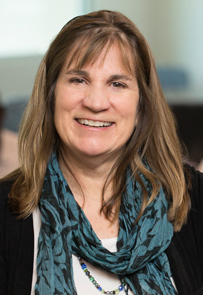 I think it's a particularly important topic and in the field of health care it's a challenge to have our workforce reflect the diversity of the state of California.
–Elizabeth Rice, PhD
Associate Dean for Clinical Education and Practice, Director for the Master of Science — Nurse Practitioner Degree Program and Clinical Professor
---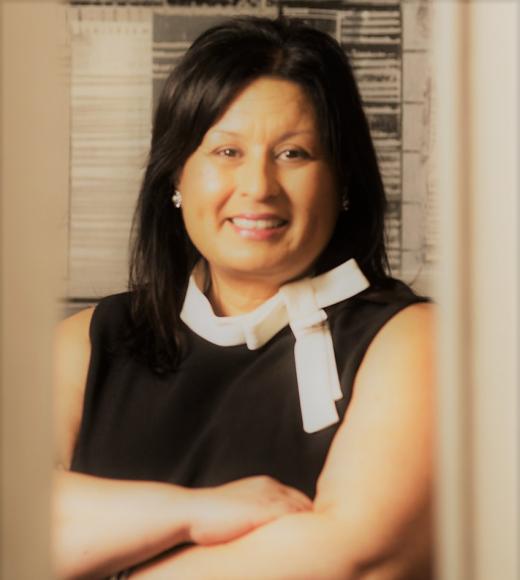 As an alum, and as someone that mentors several students and young professionals, I am very aware of the needs our future workforce to receive the resources and support to be successful. I have heard from students of how they loved their experience at UC Davis due to the bonds made with other students but that they often felt that they were alone and could have used more support both academically and personally. I had a similar experience. This initiative is giving us the opportunity to review internal structures, processes and provide support to Latino students and the faculty/administration to broaden their academic experience and career.
–Cathy Rodriguez-Aguirre
President and CEO, Sacramento Hispanic Chambers of Commerce