Announcing the 2023 ADVANCE Scholar Award Recipients
Quick Summary
Natalia Caporale, Associate Professor of Teaching, Neurobiology, Physiology and Behavior
Elva Denise Diaz, Professor, Pharmacology
The Office of the Vice Chancellor for Diversity, Equity and Inclusion and the Center for the Advancement of Multicultural Perspectives on Science (CAMPOS) announces the 2023 ADVANCE Scholar Award recipients:
Natalia Caporale, Associate Professor of Teaching
Neurobiology, Physiology and Behavior
and
Elva Denise Diaz, Professor
Pharmacology
The ADVANCE Scholar Award program is selected from mid-career and senior Academic Senate or Academic Federation faculty with exceptional records of research activity and advance diverse perspectives and gender equity in STEMM through their teaching, research and service. The intent of the ADVANCE Scholar Award is to encourage research, leadership, and outreach to underserved communities and/or mentorship of under-represented students, and to highlight and celebrate the contributions that STEMM faculty at UC Davis have made to their fields through outstanding scholarship and mentorship.
This year's recipients will be honored at the ADVANCE Award Symposium in spring 2024. Learn more about the ADVANCE Scholar Award and about the 2023 ADVANCE Symposium.
Natalia Caporale

, Associate Professor of Teaching, Department of Neurobiology, Physiology and Behavior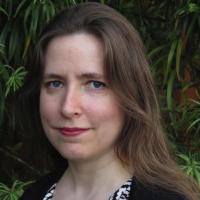 Since joining UC Davis in 2016, Caporale has dedicated herself to identifying and addressing the barriers that continuously limit the success of racially minoritized students at UC Davis and nationwide. Her research interests center on issues of equity and diversity in science education, with a focus on understanding the barriers that minority and non-traditional college students face as they pursue their science degrees. Other research interests include implementation and testing of teaching strategies to improve student learning in large lecture courses as well as exploring undergraduate's conceptions of biology. 
Caporale's impact on UC Davis is wide ranging. She has collaborated with faculty across campus in departments such as Earth and Planetary Sciences, Chicana/o Studies, and Public Health Sciences. She has developed and contributed to several research programs, many of which have been funded by UC Davis and the National Science Foundation. More recently, Caporale worked with Miriam Nuño, a CAMPOS Faculty Scholar and 2022 ADVANCE Awardee, on a grant for confronting health misinformation.
The award selection committee noted that Caporale is "immersed in campus efforts to improve STEM pedagogy. She shows great promise for continuing impactful DEI efforts at UC Davis."
In her teaching, Caporale aims to create inclusive environments that challenge traditional perceptions of science, scientists and what it means to be successful, while also championing the importance of mental health and student wellness.
In addition to her teaching and research, Caporale has served on the Undergraduate Council Committee, where she promoted awareness of student disparities as well as student parents on campus; she has also served in the Preparatory Education Committee and helped start the College of Biological Sciences first Committee on Diversity, Equity, Inclusion and Justice.
Caporale obtained a Licenciatura (bachelor's degree) in Biology from Universidad de Buenos Aires, Argentina in 2002, followed by a certificate in Neural Systems and Behavior from MBL Woodshole in 2003. She received a Ph.D. in Neuroscience from UC Berkeley in 2007 and went on to hold postdoctoral positions in Molecular and Cell Biology at UC Berkeley (2008-2010) and in Neuroscience at UC San Francisco (2010-12). In 2013 she was a Biology Education Visiting Scholar at San Francisco State University. Caporale joined UC Davis in 2016 as an Assistant Professor of Teaching in the Department of Neurobiology, Physiology and Behavior. In 2016 she was named CAMPOS Faculty Scholar.
Elva Diaz

, Professor, Department of Pharmacology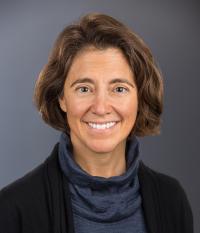 Diaz leads a research laboratory focused on understanding the molecular mechanisms of neural development. Using a variety of methods, including functional genomics, her lab examines alterations in synaptic plasticity and function and how these changes may lead to diseases of the nervous system. 
She has received funding from the National Science Foundation (NSF), the National Institutes of Health (NIH), the American Cancer Society, and several foundations including Hartwell, Alfred P. Sloan, and Whitehall. In 2009 she was awarded an NIH Director's New Innovator Award. 
Diaz is an active member of several professional societies including the Society for Neuroscience, American Society for Cell Biology, National Hispanic Science Network on Drug Abuse, and Society for Advancement of Chicanos/Hispanics & Native Americans in Science (SACNAS). She invests a tremendous amount of effort in training programs such as the Postbaccaulaureate Research and Education Program at UC Davis (PREP@UCD), a program aimed at preparing students from marginalized groups to succeed in PhD programs in the biomedical sciences. She also serves in the Advisory Committee of the NIH-funded programs, Maximizing Access to Research Careers (MARC) and Initiative for Maximizing Student Development (IMSD).
In their selection of Diaz for this award, the committee notes that she has worked tirelessly to bolster research and scholarship opportunities for historically excluded students in STEMM. Diaz advocates for inclusive practices that combat implicit biases in medicine, and "shows up" to be a visible presence and exemplary leader to other students and faculty. Throughout her career, Diaz has systematically involved herself in a variety of committee, departmental, and graduate group efforts to address structural inequity in STEMM and higher education.
Elva Diaz obtained her bachelor's of science in Biochemistry from Harvard University. During her undergraduate years she participated in a Summer Research Trainee Program organized by the Howard Hughes Medical Institute/Harvard University/Massachusetts General Hospital and a research internship at Merck. In 1999, Diaz received her PhD in Biochemistry from Stanford University. She was a  postdoctoral scholar in Developmental Neurobiology, Molecular and Cellular Biology at UC Berkeley. She joined the UC Davis faculty in 2003 as Assistant Professor of Pharmacology. She has been a full professor since 2018. She is affiliated with the UC Davis Cancer Center, Center for Neuroscience and Genome Center, and is a CAMPOS Affiliate.
Primary Category
Tags