The Center for the Advancement of Multicultural Perspectives on Science is pleased to announce the CAMPOS Research Colloquia. The Research Colloquia showcase the fantastic research done by CAMPOS scholars and aims to continue building a diverse scientific community in STEM at UC Davis. 
There are currently 31 CAMPOS Faculty Scholars at UC Davis, with appointments spanning 26 departments in 8 colleges and schools. The Colloquia are typically held on the main campus, with one or two per quarter at the UC Davis Medical Center.
Due to the COVID-19 crisis, the colloquia will follow a hybrid format during fall and winter (2021-2022) quarters. We anticipate being able to meet fully in person during the spring (2022) quarter. Please contact mgalindovega@ucdavis.edu for zoom link information.
The CAMPOS Research Colloquia are co-organized by Mariel Vazquez, CAMPOS Faculty Director and by Verónica Martínez Cerdeño. Direct any inquiries to the organizers or to Mariana Galindo-Vega.
November 3, 2021 | 3:10PM
Madeline Nieves-Cintron
Assistant Professor, Pharmacology, School of Medicine
Secondhand smoke exposure impairs ion channel function and contractility of mesenteric arteries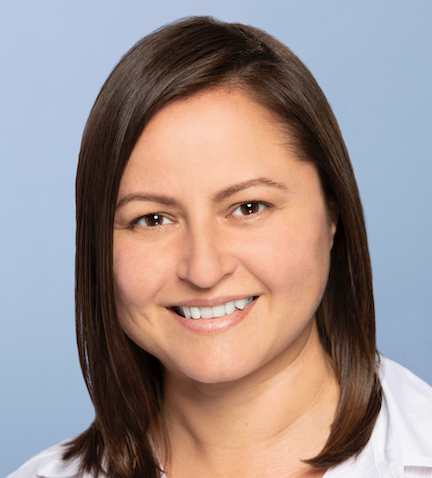 LOCATION: Mrak Hall, Room 203 (there will be limited in person attendance).
Please email Mariana Galindo-Vega to RSVP to attend in person or find the Zoom link here. 
If you plan to attend in person, please note the testing requirements for all visitors, vaccinated and unvaccinated alike.
ABSTRACT: Exposure to cigarette smoke (CS) is a major cause of cardiovascular complications, including stroke and coronary and peripheral artery diseases. Importantly, even passive exposure to CS aerosols (i.e., secondhand smoke, SHS) significantly elevates lifelong cardiovascular risk. Despite widespread national and local media campaigns, SHS continues to be a prevalent indoor pollutant. Recent population studies suggest a positive association between secondhand smoke exposure and high blood pressure (i.e., hypertension). However, the mechanisms linking SHS to hypertension are poorly understood. Our study may contribute to clarify this knowledge gap. We found a mechanism whereby exposure to secondhand smoke alters ion-channel function and contractility of small resistance mesenteric arteries. Because mesenteric arteries contribute to blood pressure regulation, changes in mesenteric arterial myocyte electrophysiology and contractility could represent a mechanism for hypertesion as well as a contributing factor for other vascular complications in people exposed to SHS.
Future Research Colloquia
2021
Nov. 17 - Rebecca R. Hernandez, Land, Air and Water Resources
Dec. 1 - Kristen George, Public Health Sciences
2022
Jan. 19 - Miriam Nuño, Biostatistics and Surgery Residence
Jan. 26 - Fawn A. Cothran, Family Caregiving Institute at the Betty Irene Moore School of Nursing
Feb. 2 - Jasquelin Peña, Civil and Environmental Engineering
Mar. 2 - Jairo Fúquene Patiño, Statistics
Mar. 9 - Theanne N. Griffith, Physiology and Membrane Biology