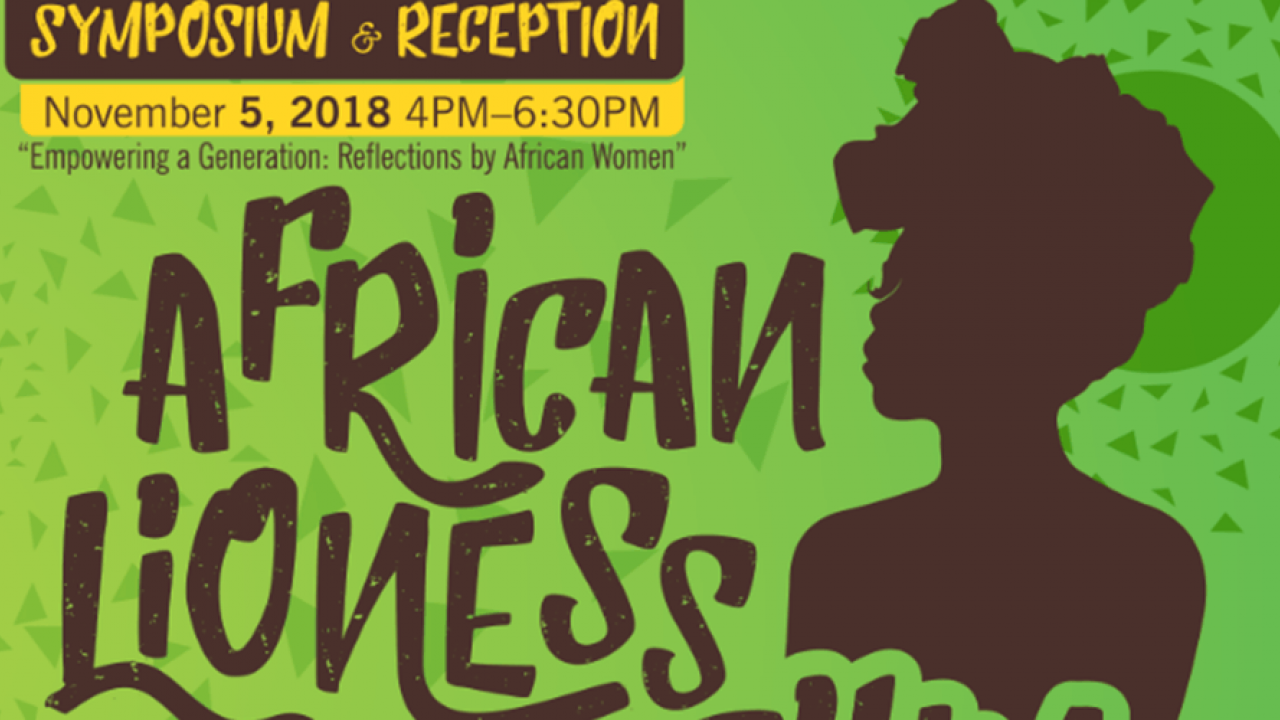 Location
UC Davis Conference Center
Tese Foundation and the UC Davis Blum Center for Developing Economies within Global Affairs are hosting a symposium followed by a reception.
The Inaugural African Lioness Symposium is themed Empowering a Generation: Reflections by African Women. It is the first of its kind in California!
World-renowned international guests from Africa and African Diaspora will take the stage sharing their riveting success stories and struggles. These are the "African Lionesses"—the true gems of Africa.
There will be interactive panels bringing to UC Davis distinguished speakers such as LeShelle May, Joanna Regulska, Gloria Partida and representatives from BWOOPA Sacramento League.
Debates on controversial topics such as WOMEN AND…
Genital cutting

Child marriages

Breaking the glass ceiling

Human Rights

STEM

UC Davis Principles of Community

Learning, teaching, research and public service

Needs of a global society

Equity, Justice, Diversity and Inclusion

Charity and Compassion

Health

And much more!
LIVE entertainment by Afro Vibes and African Drummers
What: African Lioness Symposium - Empowering a Generation: Reflections by African Women
When: Nov. 5, 2018
Where: UC Davis Conference Center
What time: 4pm–6:30pm
Reception serving African delicacies will follow.
Must R.V.S.P. at Eventbrite
blum.ucdavis.edu/events/african-lioness-symposium
Considering the relevance of the topics discussed, faculty encouraging attendance of their students may wish to provide extra credit.
Organizers: Tese Foundation and the UC Davis Blum Center for Developing Economies
Sponsors: UC Davis Office of Campus and Community Relations, UC Davis African American and African Studies Department, UC Davis ADVANCE Program, Center for the Advancement of Multicultural Perspectives on Science (CAMPOS), Davis Network for Africa, PERIOD @UCDAVIS, Cindy Pickett for Davis School Board, Gender, Sexuality and Women's Studies Department and the Davis International House