The Center for the Advancement of Multicultural Perspectives on Social Sciences, Arts, and Humanities is pleased to host the CAMPSSAH Research Colloquiums. These talks showcase the newest research done by CAMPSSAH Faculty Scholars and aims to build a community of diverse perspectives and identities at UC Davis. 
There are currently 21 CAMPSSAH Faculty Scholars at UC Davis, with appointments spanning 14 departments in 5 colleges and schools.
The CAMPSSAH Research Colloquiums are co-organized by Faculty Director Zoila S. Mendoza and Principal Analyst Thomas O'Donnell. If you would like to present at a future colloquium or have questions please contact us!
Future Colloquiums
Our colloquia will resume in Fall 2023 - we hope to see you again then!
Past Colloquiums
May 10, 2023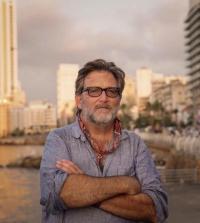 Don't Say "It's Just Cultural Genocide;" It's Genocide: Colonial Exceptionalism and Contemporary Opportunities for Intersectional Solidarity in the Study of Indigenous Genocide
This paper draws from a recent article, "Kill the Armenian/Indian; Save the Turk/Man: Carceral Humanitarianism, the Transfer of Children and a Comparative History of Indigenous Genocide" (Journal for the Society for Armenian Studies 29 (1), 1-33) and is part of K. Watenpaugh's book-in-progress The White Savior, the Waif and the Ends of Humanitarianism — a Human Rights Critique, to unpack the colonial origins of the exclusion of the destruction of culture from the final version of the 1948 Convention on the Prevention and Punishment of the Crime of Genocide and advocates for a revision of the way the concept of "cultural genocide" is employed in current discussions of settler-colonialism and the genocide of indigenous peoples.
Suggest reading:
Lemkin Genocide Convention Proposal (1947); Convention on the Prevention and Punishment of the Crime of Genocide; United Nations Declaration of the Rights of Indigenous Peoples; "Kill the Armenian/Indian; Save the Turk/Man: Carceral Humanitarianism, the Transfer of Children and a Comparative History of Indigenous Genocide," Journal for the Society for Armenian Studies 29 (1), 1-33)
Keith David Watenpaugh is Professor and Founding Director of Human Rights Studies and a CAMPSSAH faculty affiliate. Author most recently of the multi-award winning Bread from Stones: The Middle East and the Making of Modern Humanitarianism(California, 2015,) he leads the global refugee academic mobility project the Article 26 Backpack and has received multiple awards for his public scholarship, including the 2021 O'Brien Prize in Human Rights Education from Human Rights Educators — USA and the 2019 Centennial Medal from the Institute of International Education.
---
Thursday, April 20, 2023
Redefining Health and Wellness: Community-Centered Approaches to Resisting Racism, Sexism, and Transphobia in Medicine
Please join the Office of Academic Diversity (OAD) and three of our CAMPOS and CAMPSSAH Faculty Scholars as they discuss their work and the intersections of their research across three public health disciplines. The colloquium will include short presentations from each of the speakers, a panel discussion among speakers moderated by CAMPSSAH Director Zoila Mendoza and an informal discussion.
Chris Hanssmann (Gender, Sexuality, and Women's Studies), "Epidemiological Biographies: Activist Reconsiderations of Trans and Travesti Health"
This presentation will discuss several community-based investigations conducted in the last two decades in Argentina and the United States that radically reframed conventional epidemiological approaches to understanding and intervening in trans health. These small-scale studies, which I call "epidemiological biographies", blended narrative and quantitative data to reject the prevailing "health behavior" models that dominated trans health research. Instead, they suggested that criminalization, racialized transphobia, state violence, and immiseration were the primary conditions endangering health and life expectancy in trans and travesti communities. I explain how Buenos Aires- and New York City-based activists mobilized these publications to shift dynamics within public health research and broader political domains. Although activist accounts are frequently portrayed as overly subjective or unscientific, epidemiological biographies took empiricism seriously to highlight what health care providers and researchers were missing in their collective understanding of the needs of trans and travesti communities.
Tiffani Johnson's research portfolio reflects her commitment to improving the quality of care for underserved children. Her interdisciplinary research program is focused on race and racism and its impact on child health. She is currently exploring root causes of inequities in the healthcare and early childhood education settings, including research on racism and bias and its impact on the health and well-being of children.
Adeola Oni-Orisan (Family and Community Medicine), "Community-Centered Approaches to Birth Equity"
High health care spending has not translated into better birth outcomes for Black birthing people in the United States. Structural racism continues to contribute to significant disparities in pregnancy-related mortality and morbidity. How are communities mobilizing and building power to create anti-racist spaces of care for Black birthing people and their families? What barriers do they face? What role, if any, should large research institutions play in this work? This talk will focus on the innovative work of Black birthworkers and Black women-led organization in advancing birth equity.
---
Assistant Professor, School of Education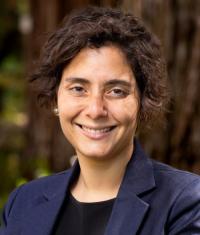 "My Son Was Teaching Me How to Really Act in Solidarity: Latine/x Immigrants Organizing Intergenerationally through a Communal Pedagogy of Resistance"
April 6, 2023–Anti-immigrant legal violence and grassroots organizing against it have fundamentally shaped the lives of immigrant children and families in the US. This presentation showcases the pedagogical practices of Latine/x immigrants' political mobilization, drawing on qualitative data from a larger yearlong practitioner inquiry study that involved observant participant field notes, artifacts, photographs, and in-depth interviews with 11 undocumented and documented Latinx immigrants with whom I, a Latina immigrant, shared an organizing practice between 2014 and 2016. This presentation will put forth the argument that Latine/x immigrants organize intergenerationally through their co-facilitation of a "communal pedagogy of resistance." This is an intergenerational pedagogy enacted in communal spaces, such as homes, community organizations, and in the streets, that 1) conceptualizes our Latine/x immigrant community's cultural, literacy, and linguistic practices as strengths and tools of resilience and resistance, and 2) expands our definition of family and our sense of interdependence to fellow oppressed communities, teaching us to enact inclusive justice. The presentation will discuss implications for educational research, policy and practice.