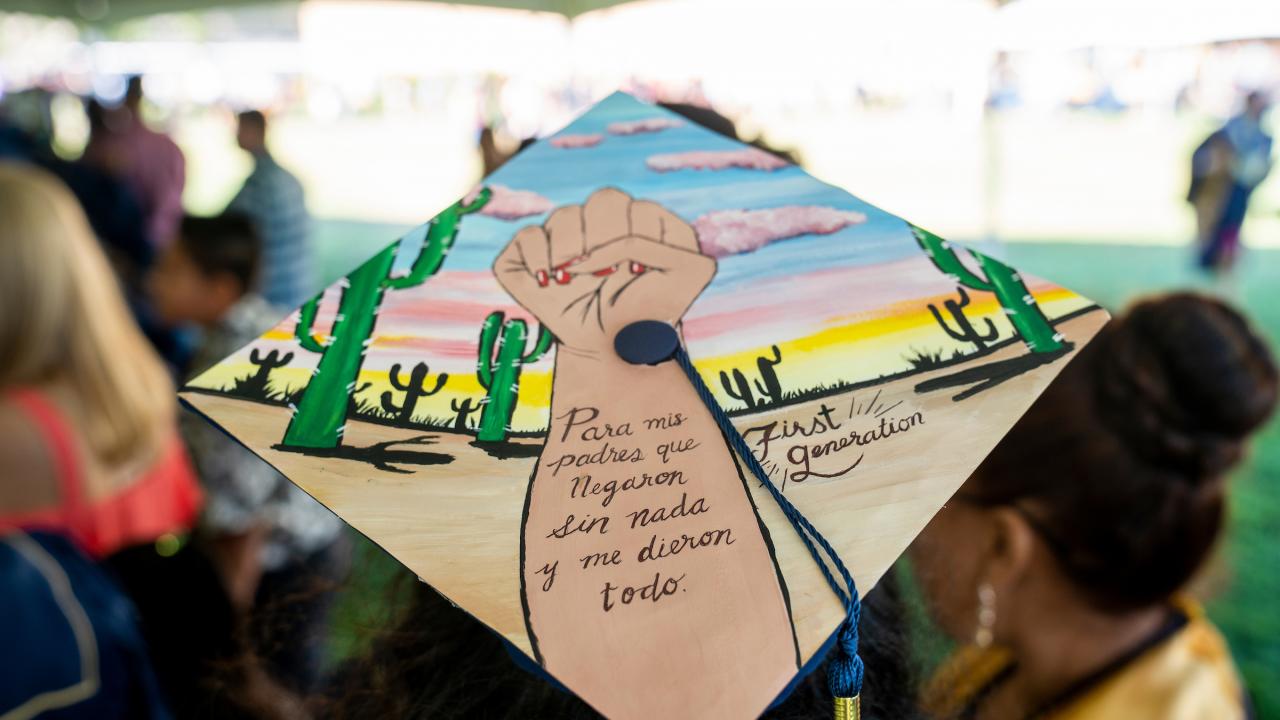 Imagining Justice and Belonging at UC Davis
Performance and Activism around Becoming an Hispanic Serving Institution
Food and refreshment will be provided
Or submit online.
Deadline for submissions is midnight on December 9, 2018
To all poetas (poets), escritores (essayists and storytellers), cantantes (songwriters), y artistas (performers)!
We invite you to creatively share your experiences at Davis, highlighting how we can create a space of genuine caring designed to build relations and connections. What systemic changes are needed to restore Latinxs and Chicanxs students holistically? What does serving Latinxs and Chicanxs students mean?
The following questions should be considered as inspiring your creative pieces:
What has your experience been at UC Davis?
What can UC Davis do to help support and improve your experience here?
What does being a Hispanic Serving Institution (HSI) mean to you?
What does "serving" look like to you? (Reflect on: family, finances, housing, bureaucracy, etc.).
How do you define student success?
Our vision is that through these artistic pieces (photographs, videos, sculptures, poems, songs, essays, testimonios, etc) students' experiences will be seen, heard and honored.
Come to our creative space on November 5, 2018 or submit your pieces virtually. We have purposely created a secured space where all Latinxs and Chicanxs undergraduate students can upload their pieces. Deadline for submissions is December 12, 2018
We appreciate your participation and will value and consider your ideas as UC Davis moves forward in developing as a Hispanic Serving Institution.