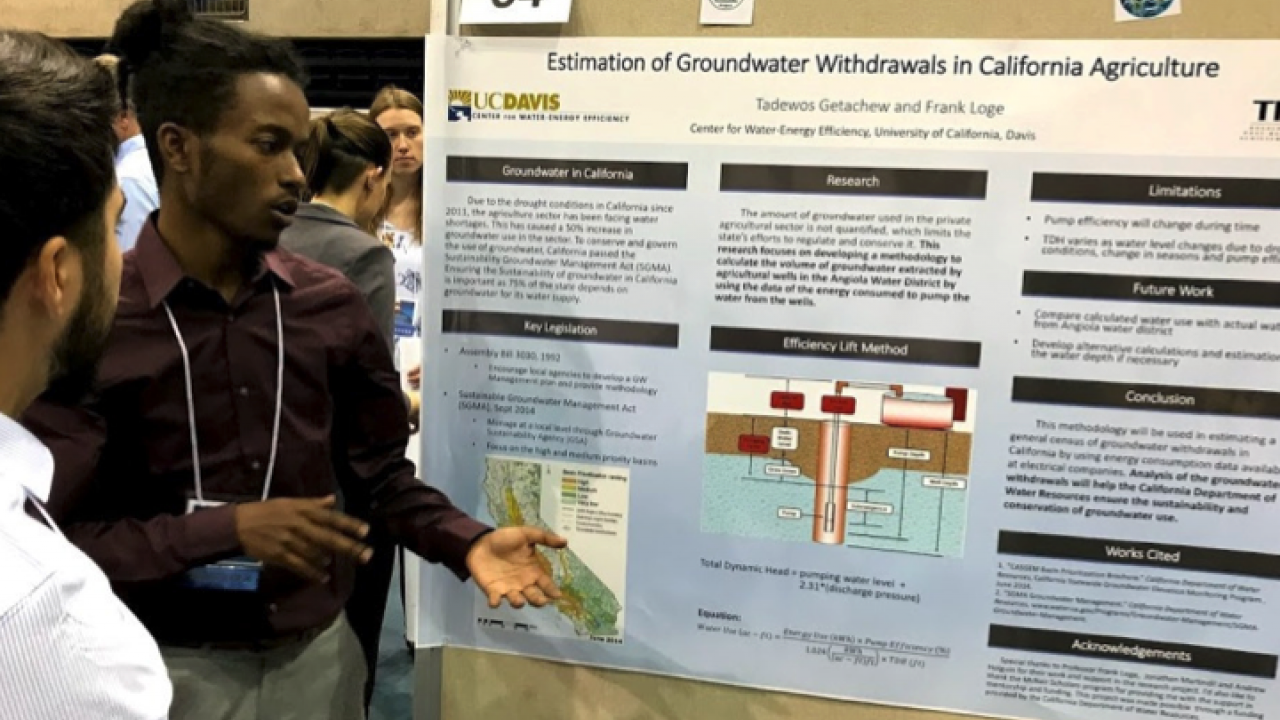 Location
Student Community Center, Multipurpose Room
Dear Campus Partners:
I want to cordially invite you and your students to our First Annual McNair Spring Symposium on Friday, April 19that the Student Community Center MPR from 11am-1pm.  Our junior cohort will present the research that they have started this academic year.  Most scholars will be presenting posters and one student will be presenting an oral presentation at the symposium.  I encourage all students, faculty and staff interested in the McNair Scholars Program to attend.  Light refreshments and snacks will be provided. 
I also wanted to let you know that we are currently accepting applications for our 2019-2020 McNair cohort that will be starting in Fall 2019. The UC Davis McNair Scholars Program is a two-year program funded by TRIO and the U.S. Department of Education. It is designed to encourage students from groups often underrepresented in graduate programs to pursue doctoral degrees. About 20 UC Davis undergraduates and incoming transfer students are selected each year to participate in academic year and summer activities.  Students transferring to UC Davis in fall 2019 are also strongly encouraged to apply as approximately 50% of scholars accepted each year are transfer students.
Program benefits include:
·

Workshops and seminars

·

Faculty research mentors

·

Pre-graduate school advising

·

GRE preparation

·

Assistance in applying to graduate school

·

Paid travel to professional & research conferences

·

Research methodology training

·

Networking

·

Paid summer research internship
Eligibility requirements include a 3.0 at the time of application (community college GPA will be used for new transfer students), completed 90 quarter (60 semester units), US citizenship or permanent residency, come from a low-income family and be the first generation to complete a baccalaureate degreeOR be a member of a group underrepresented in graduate education (African American, Native American, Pacific Islander and Chicanx/Latinx), and intend to pursue a Ph.D. after graduation (program is not open to students intending to pursue professional medicine, dentistry, veterinary medicine, management, or law degrees). 
Applicants must, at minimum, be at UC Davis through the end of the Fall 2020 quarter. Applications deadline is June 30th. More information about the program and the application can be found atmcnair.ucdavis.edu.
Thank you.
Jose M. Ballesteros, Ph.D.
McNair Scholars Program Director
Office of Graduate Studies
University of California, Davis
Student Community Center, Suite 2312
(530)754-9777