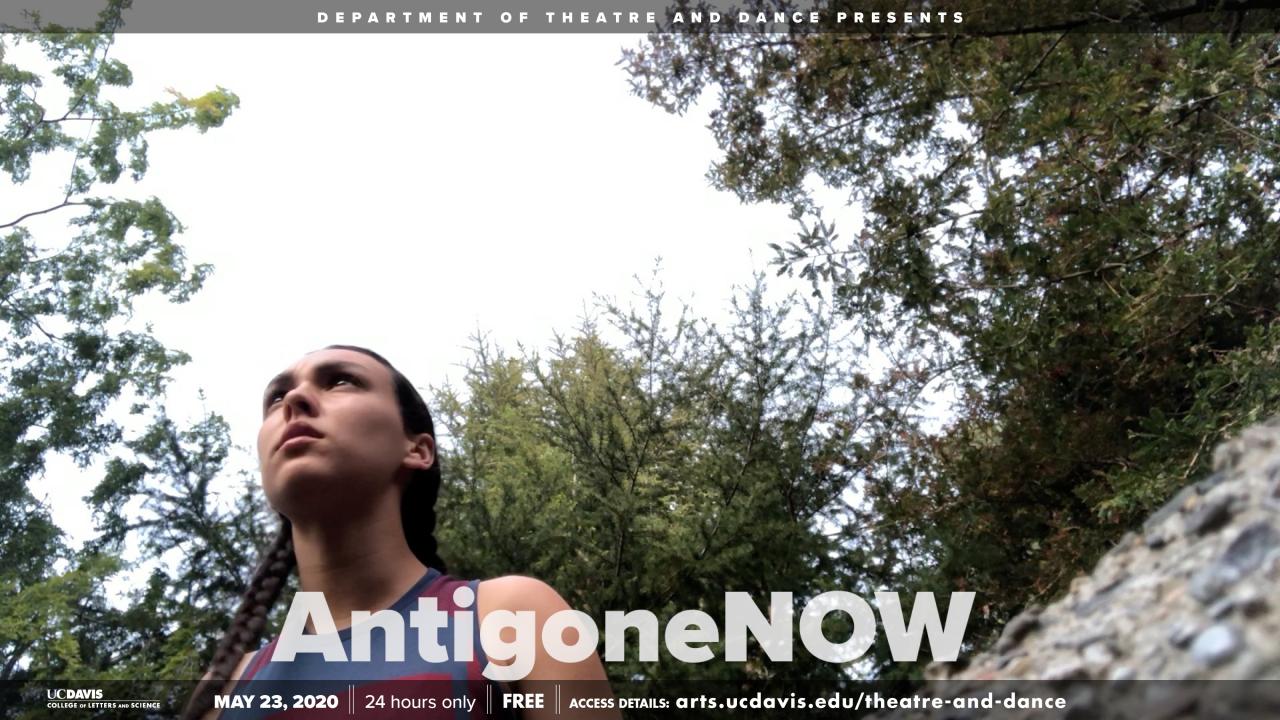 Antigone NOW features a culturally diverse ensemble of female-identifying actors, each in seclusion, who will evoke the breadth of Antigone's defiance against devastating loss: the inability to touch or bury the dead body of her brother. Made collectively in the United States, United Kingdom, Singapore and Japan using mobile phones, Ipads and video, this cast and creative team create a unique new work that confronts the isolation of our moment.
Incorporating polyphonic vocalization, movement and choral motifs, the production is co-directed by Margaret Laurena Kemp, co-director and associate professor of theatre and dance, and award-winning Irish director and UC Davis Granada Artist-in-Residence Sinéad Rushe. She is a theatre director, performer and teacher of acting, specializing in the Michael Chekhov Technique and Vsevolod Meyerhold's Biomechanics.
The creative team includes spoken word composer Dahlak Brathwaite (B.A., theatre and dance,'08),movement consultant/choreographer Roger Ellis, sound designer Jennifer Grace, UC Davis graduate student in theatre and dance, additional sound design by Owen Marshall, UC Davis postdoctoral scholar and lecturer science and technology studies, and digital media advisor Lishan Az, UC Davis assistant professor of cinema and digital media. 
Sign up for details about accessing the performance at  https://arts.ucdavis.edu/seasonal-event/antigonenow
Preview video clip: https://www.facebook.com/948113331981973/videos/859128434601019/