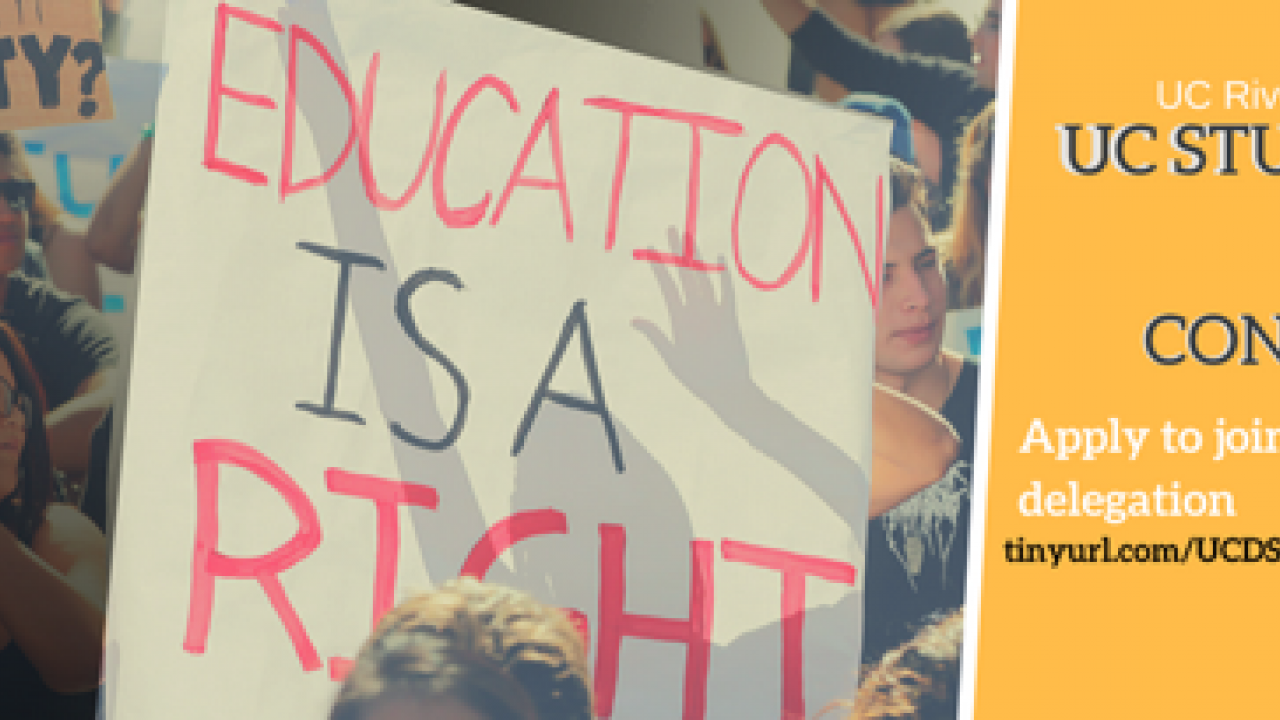 The Students of Color Conference (SOCC) is the UC Student Association (UCSA) oldest and largest conference, providing a space for students of color to strategize around statewide and campus-based actions. Forming solidarity across campuses and inspiring cross campus coalition building. Lastly, students of color from different campuses can learn about issues and topics from various communities. ​
This year's theme will be Educational Justice, specifically focusing on the experience of students-of-color in the Public Education system. The conference seeks to connect personal experiences to inequitable policies and practices within the Public Education system in the United States.
Apply here: https://tinyurl.com/UCDSOCC2018
Apply to host a workshop here: https://ucsa.org/workshopapp/ 
Deadline: December 18th, 2017 11:59pm
Where: UC Riverside  
When: January 26-28th.
UC Davis sends a delegation of students to attend University of California Students Association, Students of Color Conference every year. Lodging and transportation  will be covered by OASR. Limited space is available so make sure to apply ASAP! 
Please feel free to contact the SOCC Steering Committee Chair for any further questions/ concerns: