CONCLUSION AND RECOMMENDATIONS: THE FUTURE OF UC DAVIS AS A R1, LAND GRANT HSI
The vision outlined in this document and the recommendations that follow are ambitious and long-term. It calls for the participation of every member of our UC Davis family and our partners in the community and government. We hope that this document adequately recognizes the deep thinking and work that is already being done across our campus. We charge those on our campus to continue that work, unifying behind a coherent vision and working collaboratively in the years to come. We ask that the senior leaders at UC Davis meet or continue to meet that effort with their own sponsorship and support.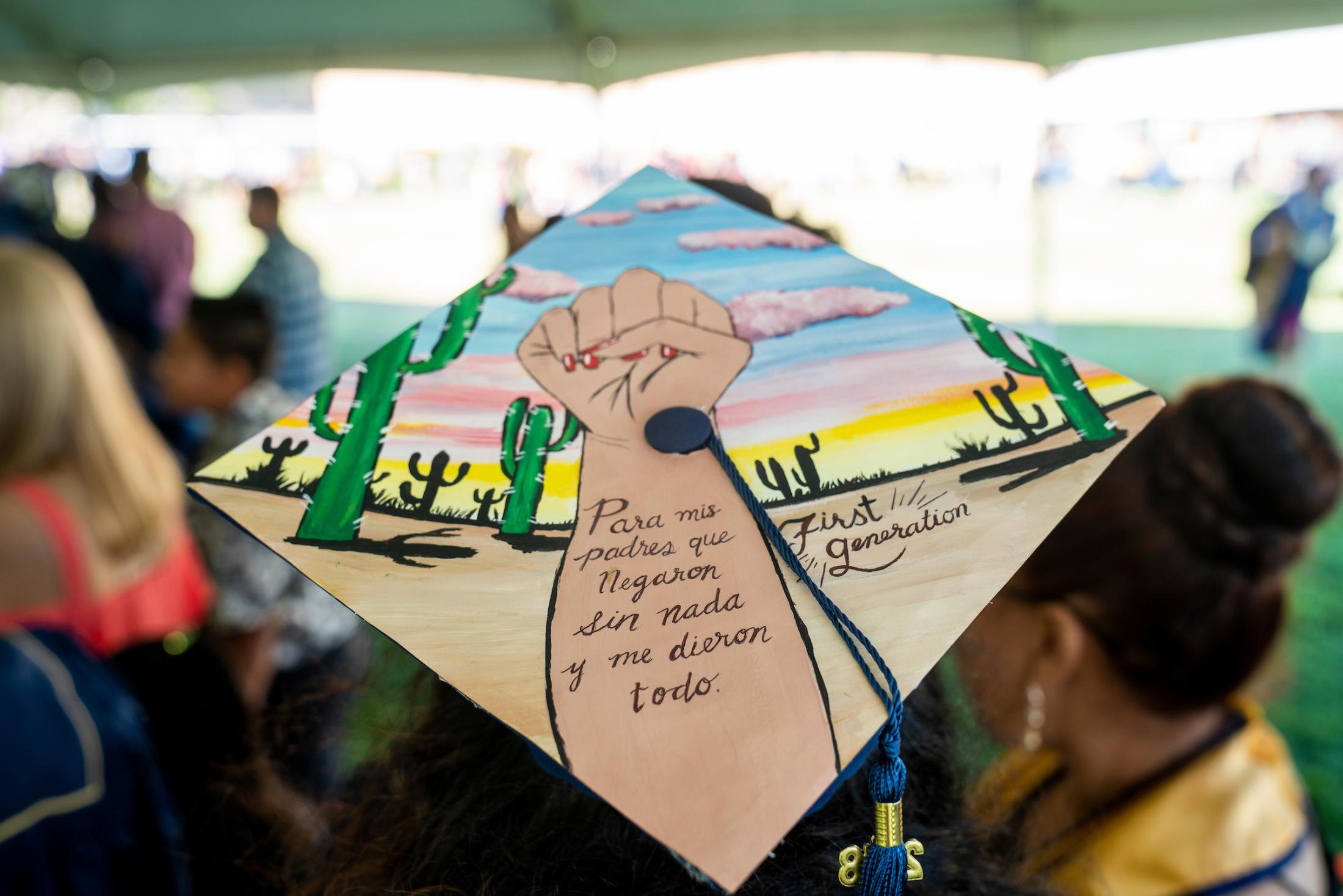 We have outlined the issues that came up in our nine-month, intensive survey of the campus environment for Rising Scholars. Some issues were beyond the scope of our charge and for other topics, we know that more research is needed. On some subjects, we were or became experts; on others, we were superficial observers. We took note of where our Taskforce could add value—in identifying for the institution where resources, sponsorship and collaboration could move us forward. We tried to focus our attention in those areas. We have tried to find a balance between expecting too much and asking too little.
For some, this document may not address what they see as the big structural changes that signal any real progress toward equity. We would argue that incremental approaches toward change do not mean meek steps. Some of the recommendations which can and should be implemented immediately call for bold action, especially ones that echo voices for change that have resonated for decades. In our recommendations, we have provided some guidance for immediate steps toward action. This list of immediate steps is not exhaustive. We have focused our priorities for year one on actions that will generate the resources and incentives to empower as many stakeholders to engage and on communicating to the campus that this project matters and that we are committed to hold each other accountable for its implementation.
The educational journey the Taskforce undertook as part of this process left us quite hopeful and inspired. Foremost, we want to acknowledge the Rising Scholars who graced us with their presence, enlightened us with their wisdom, and edified us with their commitment to family and community. In the few moments when we faltered or doubted our ability to capture in this report the
breadth and depth of your dreams, we were renewed through your art, culture, dance and spirit. We hope foremost that you feel heard, seen and not alone. We want you to know that through this process, we met many faculty, staff, colleagues at peer institutions, public officials, community members and partners who really get that you are our best hope for a better more equitable tomorrow and who want very much to do the right thing by you. Adelante. ¡Sí se puede!
GOAL 1 | PREPARE AND ATTRACT A BROAD PROFILE OF RISING SCHOLARS TO UC DAVIS
GOAL 2 | ENSURE THAT RISING SCHOLARS HAVE THE OPPORTUNITY TO LEARN, SUCEED, GRADUATE AND THRIVE
GOAL 3 | FULFILL OUR HISPANIC SERVICING MISSION BY ELEVATING STUDENTS TO INDUSTRIES WITH CRITICAL WORKFORCE NEEDS AND BY PREPARING AND EDUCATING ALL STUDENTS TO SERVE A MULTICULTURAL SOCIETY
GOAL 4 | HARNESS THE UNIVERSITY OF CALIFORNIA COLLECTIVE STRENGTHS AS A SYSTEM TO TRANSFORM PUBLIC HIGHER EDUCATION