STUDENT VOICES
As part of its nine forums and meetings with more than sixty faculty, staff, and students involved with HSI-related initiatives, the HSI Taskforce charged a student engagement team with the responsibility to make sure that students voices and experiences were at the center of our work. The team asked students to share their experiences at UC Davis: what "success," "serving" and "educational justice" means to them, as well as what it does "Hispanic Serving Institution" mean/feel like to them and what transformational changes would they like to see on campus. The experience students have at UC Davis is as diverse as is our community, so the team purposively reached out to leaders from student organizations (e.g., MEChA, S.P.E.A.K., Sol y Luna, BTS) and student center staff (e.g., CCLASS, AB540 & Undocumented Student Center, LGBTQIA Resource Center, WRRC) to ensure representation from the widest range of constituents. On November 5, 2018, poetas (poets), escritores (essayists and storytellers), cantantes (songwriters), y artistas (performers) came together to create and share. Students were also invited to create and upload work to a digital forum. The Team also partnered with Imagining America and facilitated the HSI Student Engagement Story Share Booth Project on November 17, 2018. Students were invited to bring a "story buddy" and record themselves as part of an oral history project. The student team recorded twelve 15-minute HSI StoryShare conversations. Students were also invited to respond to an online forum. On February 24, 2019, the Manetti Shrem Museum hosted a third Thursday event, "XinanX Futurity" to share creative projects and invite further feedback. What follows are excerpts of the ideas and aspirations collected from students at these various points of student contact and input.
---
ON RELATIONAL, RIGOROUS AND RELEVANT RESEARCH FOR THE CHICANX/LATINX
I want this information to be made accessible outside of the institution rather than demanding that my community should come to the institution and fit the institution's demands. I think the institution should adjust to fit the needs and capacities of marginalized communities.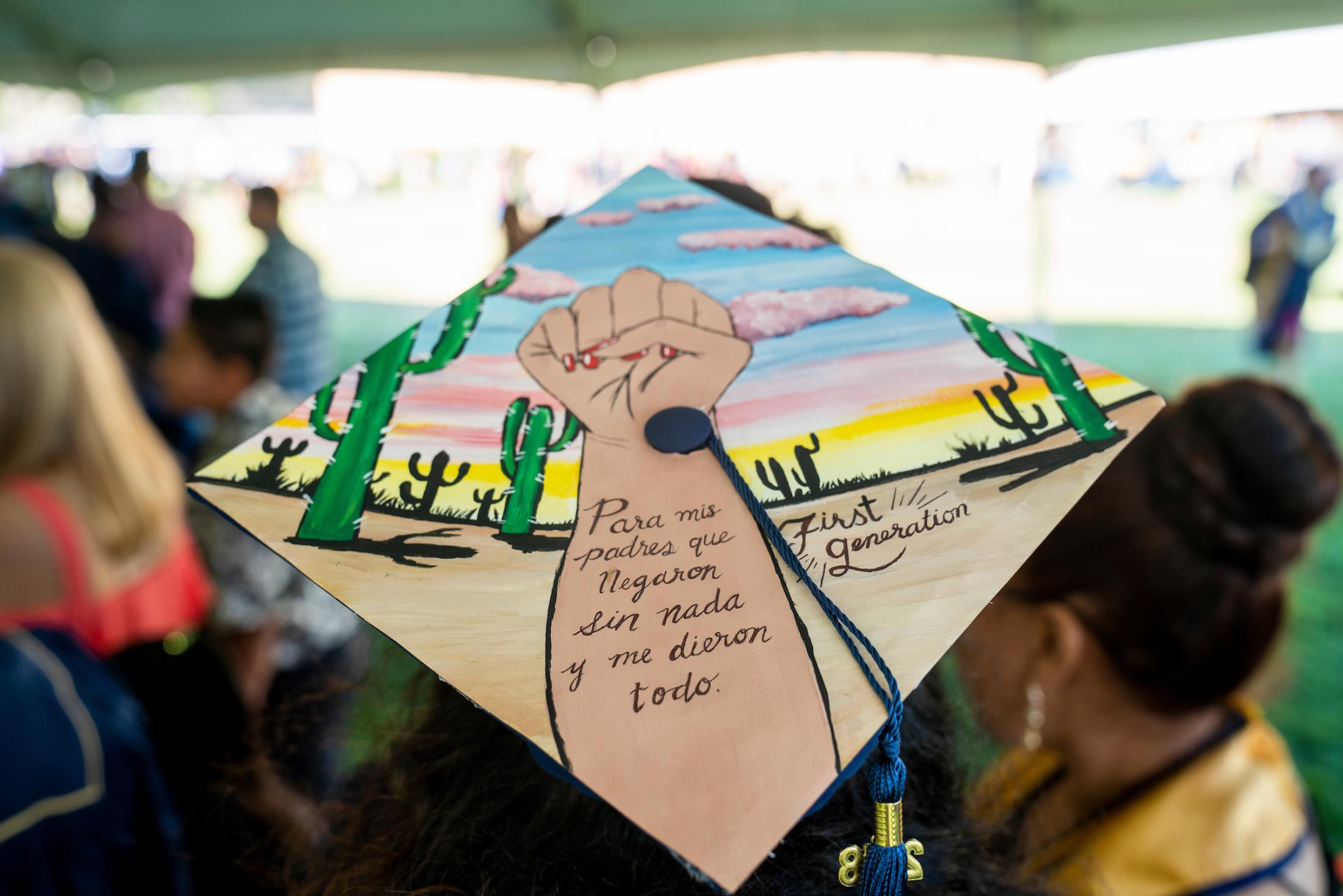 It means adjusting to our needs rather than demanding us to adjusting to the standards demanded by traditional higher education. it means making education, knowledge accessible... if we started doing work in our classes…as /community/ projects, things that are produced by and for our communities (as opposed to individual projects, produced for the institution of academia), things that genuinely uplift and empower our communities by organizing the working class/poc/qtlgbia+/other marginalized communities, we'd have much greater success in moving towards better living conditions, as we'd be taking steps in actively breaking down those oppressive structures.
We want to have more students of color who want to become teachers but it's not reflected in the program. Some of these students are not able to enter because they are below 3.0. When we have these requirements… [students of color] don't have the opportunity and have to go elsewhere. It is not a holistic review. I know the system is going to fail my [former elementary school] kids, and my [graduate] research won't affect them for five to seven years, when it's too late for them to be able to go to college.
ON REDEFINING UC DAVIS COMMUNITY TO SERVE ITS STUDENTS BUT ALSO ITS WORKFORCE
We KNOW that the UC system exploits the hell out of its Black and latinx worker population, especially its service workers. How do y'all expect us to have access to these institutions when even YALL wont pay our communities what we deserve for our labor?....Administration, starting at the campus level, needs to start showing solidarity with the students, and especially with UC workers (AFSCME, UPTE, UAW) and advocating for us, rather than continually supporting the demands of UCOP and the Regents to push down costs and maximize revenue. Y'all need to stop putting down the labor unions, because they really are the only thing protecting my communities from being exploited by these massive institutions.
Educational justice is relational—how I understand people and myself in this world.
We need to change how our classrooms are structured to produce inequality and to reproduce hierarchies. What's valued? What actually benefits our communities? Who is teaching, what are they teaching, how are they teaching it, who owns the knowledge? All students have knowledge and history, which we draw upon to create historical knowledge together.
Success for me is the success of my community. It's not until my community overcomes oppression—that's when I can say that I'm successful.
ON TIMELY, CORRECT, CULTURALLY RELEVANT SUPPORT AND INFORMATION FOR STUDENTS WHO NEED IT THE MOST.
Provide more services that can let first generation low income students of color be able to stay retained in the first choice majors
Easier access to answers one may have as transfer students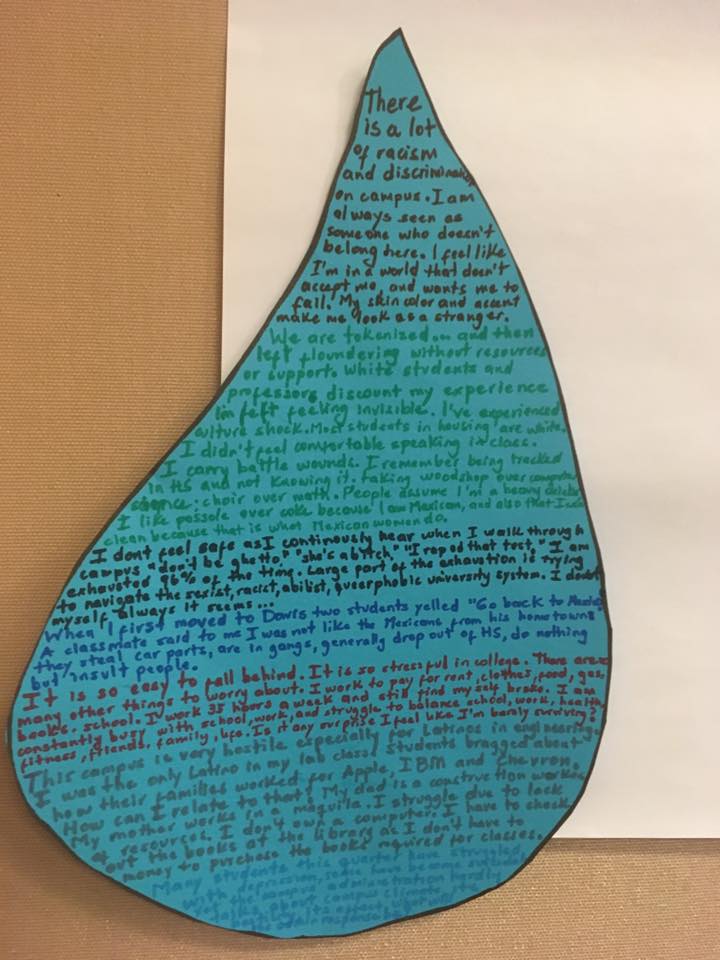 I was dismissed, and after some years gap, I returned asking to know what it would take to be Readmitted. During this time I was given a lot of contradictory information in terms of what my contract to come back would entail. At the advisors request, I went to a community college to raise my GPA, and also Open Campus. This experience made me feel like UCD was doing everything in its power to make me not want to come back. The financial aid part of it was horrible, I was told I'd get financial aid to pay for Open Campus and I did not (even though I am a US Citizen & filled out the FAFSA). I ended up paying out of pocket. Eventually I was readmitted but lost a WHOLE quarter because UCD Registar would not post my Open Campus grades in their system. After yet another quarter, I was granted readmission, but I was given yet another contract in both the Deans office and Financial Aid. I felt very targeted, like I did not belong here, like they did not want me to come back. I had to swallow my pride and still work with all the advisors and staff members. But it was a traumatic experience because I felt all alone in the process. These are just some of the major things, but there were minor issues as well that made me feel like I had to overcome yet more obstacles in order to come back. Housing, food, transportation, were issues that I needed help with and no one assisted me with resources because I was not a "student" yet. Making the transition to be a returning student even worse.
I couldn't ask anyone at home for advice as a first generation students. I found advice in CHI Department with faculty who always shared their experience, their adversity. No need for appointment.
ON EMPOWERING RISING SCHOLARS
Exhausting as a transfer student from a community college, I feel like having to commute along with the quarter system has had a major negative effect on not only my mental health but also on my physical health. Often times I am forced to either skip meals or stretch meals out. I also lose out on valuable study time compared to those that don't have to commute and lose out on sleep. All these components create a very hard environment to learn.
I think the biggest complaint overall at UC Davis in general is housing. It is so expensive to live in Davis and around Davis that a lot of students particularly transfers are forced to commute.
Serving is holistic. It means food security, housing security—so that when your professor asks if you have $120 for a textbook, you know it's not going to take away from what you have to eat.
I took a pay cut to come back to school.
Each quarter I'm offered $5000 in subsidized and $4000 unsubsidized. After tuition it works out to $500 a month and rent is $378 for your own room.
There's no guaranteed job at the end of this.
If I hadn't talked to a friend, I wouldn't have known that the university will help you cover health insurance as an international student. More help is needed about information about housing, childcare.
ON CULTURAL RELEVANCE
I have felt repeatedly disempowered by the UC system in a multitude of ways. I have felt disempowered in classrooms, as I have little control in what we do. I
feel very tired of consistently writing papers about how these institutions disempower us without being given practical skills in the classroom about how to combat these institutions. It is disempowering to not have a choice in the way we go about studying and responding to the things we study, especially in sociology and ethnic studies practices where we are supposed to be reflective upon historical processes.
It does not make sense to me to write papers about stratification, if these papers are not accessible to my community, and thus reproduces stratification since my community needs this knowledge in order to fight back.
Focusing on my role as a TA for Chicanx and Latinx students—my students like culture and like to communicate. Those characteristics should be valued.
Y'all are not gonna be recruiting or retaining anyone from our communities if you don't straighten out your act: stop exploiting us, stop tokenizing us
ON FACULTY AND STAFF
Give all faulty ally-ship training and cultural sensitivity training throughout the year.
Making sure the faculty and policies are in place to support growth and change.
Several understaffed Centers, whether the AB540 or the African Diaspora programs need a full staff to be successful.
We need to see changes in the classroom, too—sooner rather than later. Our first contact is within the classroom, it's not in the Centers or going to events. It's the first day of class.
ON SENSE OF BELONGING AND THE HSI INITIATIVE AS AN EQUITY PROJECT
An institution that helps Latinx students feel at home & like they belong
It means that Hispanic/Latinx students are now realized as an essential part of campus.
A Hispanic Serving Institution means that the institution will attempt and succeed at following on its promises to help retain and provide the resources necessary for this community to thrive. A HSI is inclusive.
A community where I feel comfortable and am supported by others.
To me, HSI means taking into consideration folks who are underrepresented and require more resources such as AB540 students, those whose English is not their first language, and overall inclusiveness for cultural traditions and events.
An institution (organization) that serves the Spanish speaking community.
Welcoming of Hispanics and not merely as a group to accommodate, but a group that belongs.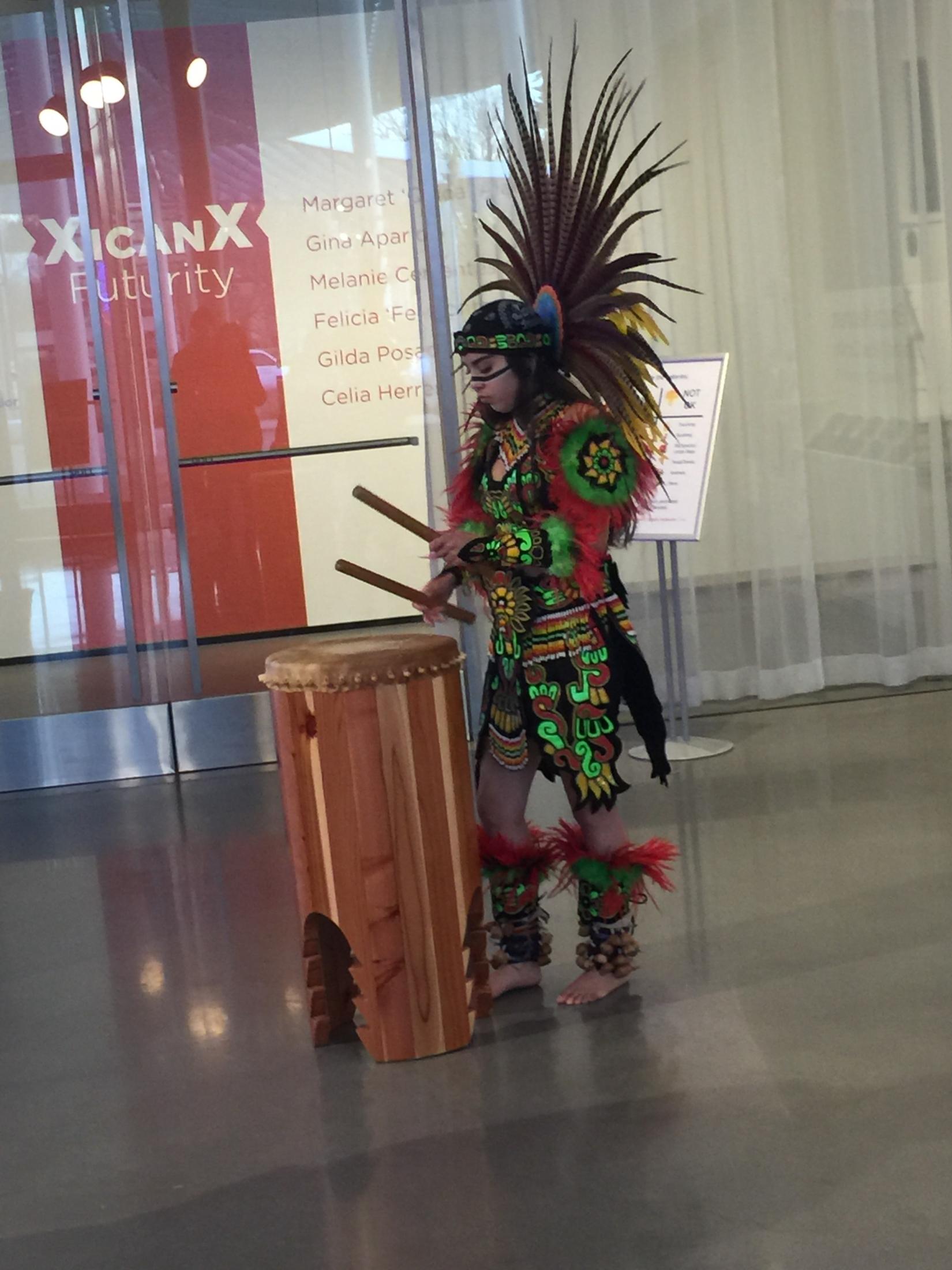 It means a commitment to addressing the needs of a historically underserved population. It means we have an opportunity to take larger and more aggressive steps towards Student success and needs within marginalized populations. Hopefully we see that when we address hispanic needs, we are, in-part, address minority needs. I want to fully staffed centers for my African Brothers and sisters, I want to see the development of tenured staff in these areas of mental health, Latinx centers, and other marginalized communities that intersect with the latin population.
HSI means by us and for us. This is to say, there are Latinx people representing us, guiding us, and carrying out programs in which they reach out to other hispanic students. HSI means there a way in which to still stay intact with our roots in a society where acculturation is present, but we are still able to gain a sense of home and familiarity.
It's easy for the university to say it is now a HSI however, it would be another thing to say it is a Hispanic PRODUCING Institution. By this I mean actually using the resources given to them in a way that will actually get more Hispanic students to graduate. This also means acknowledging that many Hispanic students are having to deal with a lot of pressure from family because of the Hispanic culture. An HSI should recognize the familism and cultural responsibilities that a lot of students still have to manage while trying to be a full time student.
It means that the school is opening up their doors and welcoming others in. I think Latina(o) students will feel more comfortable and have a sense of belonging. Knowing that there is a place that serves us will encourage us to keep going on.
Famiglia, famiglia, famiglia.
ON CAMPUS CLIMATE
Student success is making sure that all students actually have all the tool and resources available to academically thrive during and after their undergraduate experience. Students should be able to succeed in any academic path they choose despite their socioeconomic backgrounds. First generation and low income students need to be prioritized and provided as much supplemental resources to enrich their academic experience and ensure they can succeed in any field they choose. STEM should be accessible to all students, and students who choose social science should be provided resources to make sure they take advantage of their degrees in this research institution as well.
Serving to me, means being inclusive on who the target population is and not having restrictions.
Serving means acknowledging those who need additional support by providing them with resources. It means those who are financially struggling have options for housing and can access grant or loan money.
Serving means doing what you can to help someone, aiding someone.
Having people that look and sound like us as professors, advisors, counselors, administrators. Valuing and respecting our connections and responsibilities to family.
It means adjusting to our needs rather than demanding us to adjusting to the standards demanded by traditional higher education. it means making education, knowledge accessible. for example, you can provide as many mental health resources to me as you can. but if the conditions of being overworked in classes and work, while still struggling to survive and to help my family survive, the conditions that bring about my negative mental health are still going to exist. at that point, resources are just a bandaid, rather than a method of prevention. we need to move beyond just providing resources and critically evaluate the every-day work that is demanded of students, how those demands mirror/reproduce the demands of an exploitative and extractive socioeconomic system, and reorient the labor that we do so as to not reproduce that system.