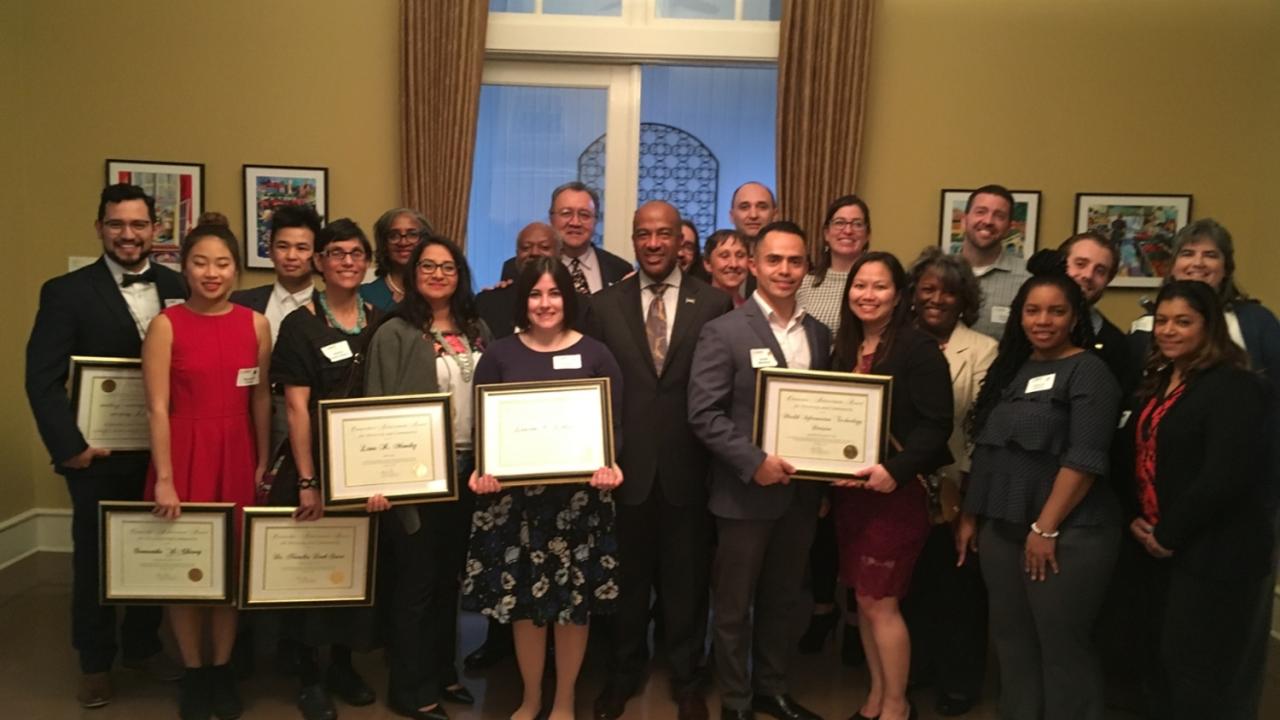 Call for Nominations: Chancellor's Achievement Awards for Diversity and Community 2019
The Chancellor's Achievement Awards for Diversity and Community were established to honor achievements that contribute in substantial ways such as, recognizing the value and commitment of community service, advancement of a work and education environment that adds to diversity and encourages and sets the tone for inclusion, excellence in mentoring to recognize the value of quality mentoring relationships and the impact it has on professional development, institutional service by contributing to a set of standards for service through personal initiative and engaging others to do the same, and social justice–individuals who advocate tirelessly on behalf of those marginalized by society.
UC Davis faculty, staff, and students, and local community members are eligible for an award in any of the following categories:
Exemplary service that embodies the Principles of Community through outstanding leadership in areas of social and/or cultural understanding, local or regional community involvement, and/or collaborations leading to increased knowledge or expertise in areas of special interest to the campus
Outstanding efforts toward achieving and/or advancing a diverse and principled academic community, including exemplary service in the areas of student, staff, and faculty recruitment and development
Exemplary scholarship having a major impact on community and diversity
Exemplary contributions to the success of campus-based outreach efforts
Exemplary service to the campus and/or community through active leadership, involvement in pre-college partnership initiatives, etc.
Please complete a nomination form and email your supporting documentation to OCCR@ucdavis.edu. The nomination deadline is Friday, November 30, 2018 at 11:59 PM.
Questions can be directed to OCCR@ucdavis.edu or call 530-752-2071.
Regards, 
Rahim Reed
Associate Executive Vice Chancellor
Office of Campus Community Relations