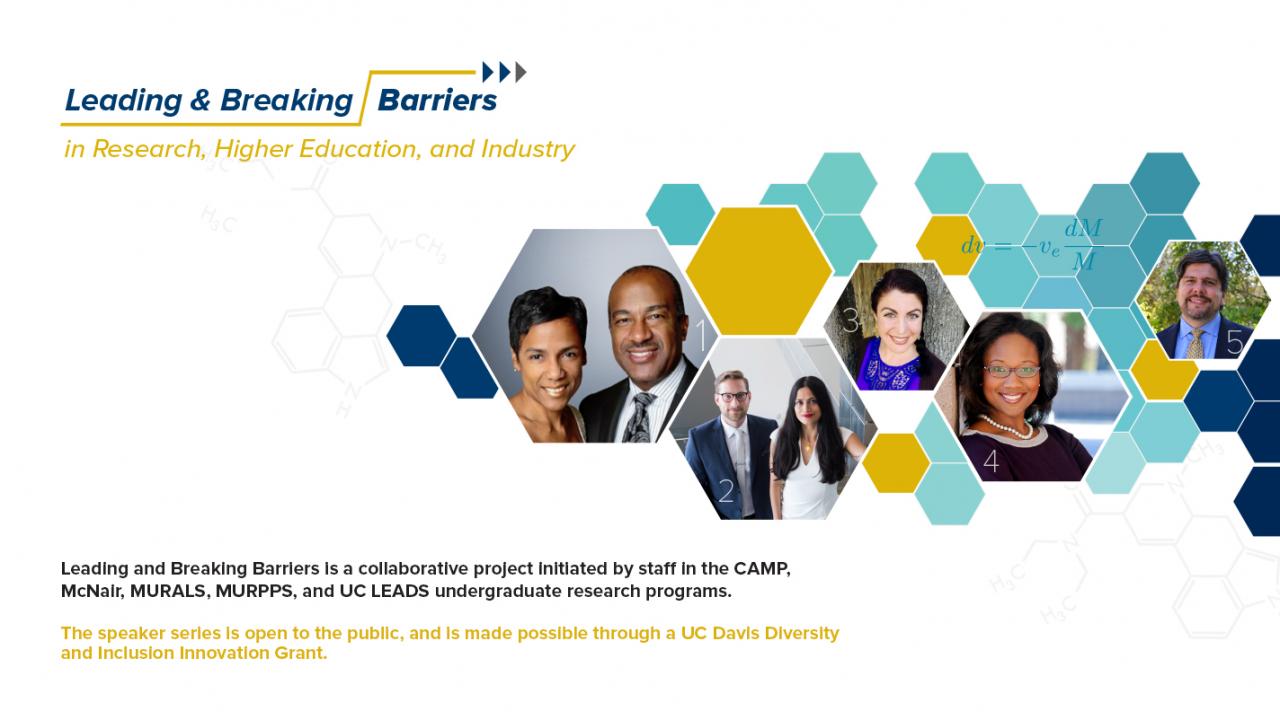 Location
Student Community Center, Multipurpose Room
Leading and Breaking Barriers is a dynamic speaker series promoting participation in undergraduate research. With outstanding, diverse speakers from academia and industry, the Leading and Breaking Barriers speaker series will share stories and practices of leadership innovation in STEM fields to inspire students to discover research, and to overturn stereotypes and misperceptions about what research is and who can participate in it.
Events are open to everyone – students, staff, faculty, and the community.
Creating NextGen Jane: Breaking Barriers in BioEntrepreneurship and Women's Reproductive Health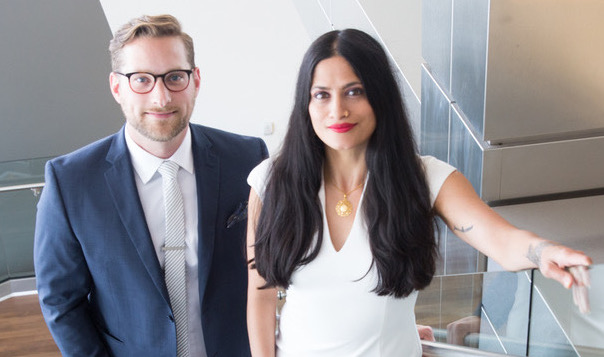 Ridhi Tariyal, MBA
CEO and Co-Founder, NextGen Jane
BS, Industrial Engineering, Georgia Institute of Technology
MBA, Harvard Business School
SM, Biomedical Enterprise, MIT
Stephen Gire, MPH
Chief Scientific Officer and Co-Founder, NextGen Jane
MPH, Columbia University Mailman School of Public Health
A smart what? NextGen Jane, a "smart tampon" that collects biodata through menstrual blood, is breaking all kinds of barriers – from technological breakthroughs to creating a proactive vision for women's health. Cofounders Ridhi Tariyal and Stephen Gire met in a Harvard infectious disease lab. Fast Company tells the story: "Stunned by the vast number of women's health issues that go undetected, it seemed clear to them that there was a problem with the way that medical testing worked in women's health… Together, Tariyal and Gire have been devising a radical new system of testing that will allow women to proactively keep track of their health by studying blood samples in the privacy of their homes. 'I was thinking about how to get a large enough volume of blood to do this, Tariyal says. 'Until I realized that we actually bleed quite a bit every month.'" Join us to hear these young, innovative researchers and entrepreneurs share their inspiring stories.
About the Series:
Leading and Breaking Barriers is a speaker series created by Lolita Adkins, Program Manager in the Undergraduate Research Center and funded by a Diversity and Inclusion Innovative Grant.  The series is a collaborative project by staff in the CAMP, MCNAIR, MURALS, MURPPS, and UC LEADS undergraduate research programs. 
The series is co-sponsored by the Undergraduate Research Center, and receives additional support from Undergraduate Education, and various departments.