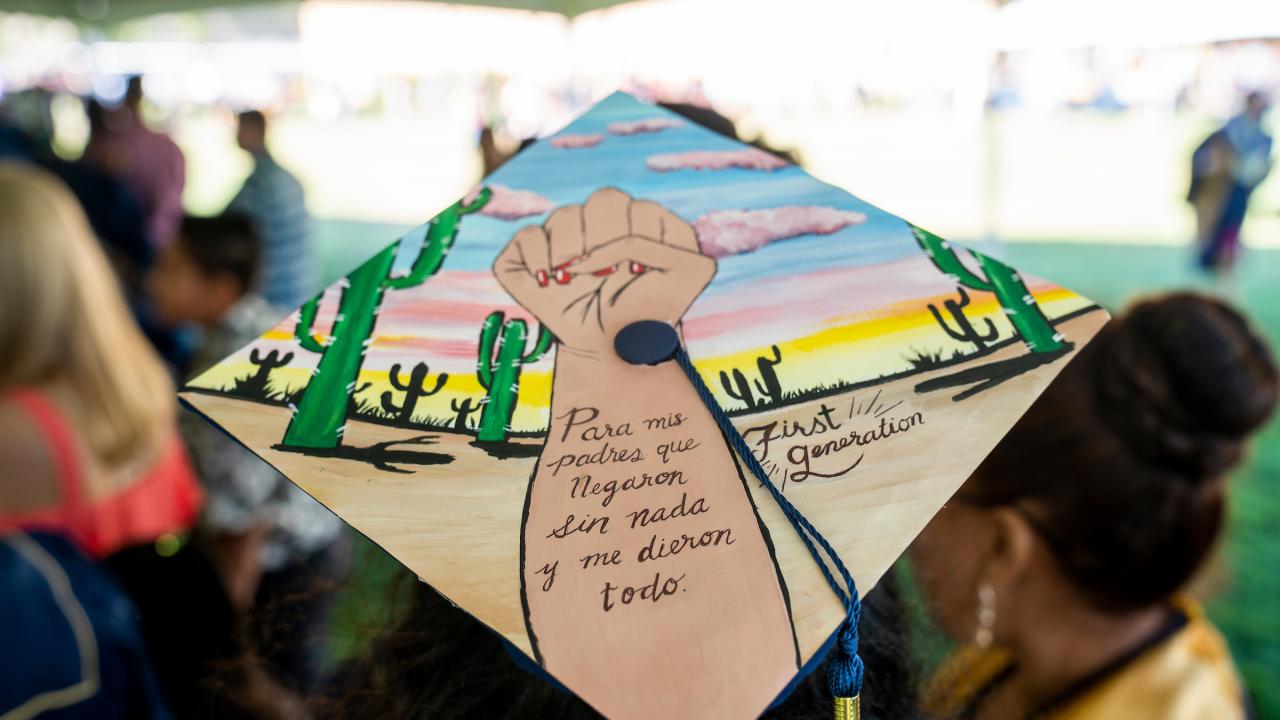 Location
UC Davis Health Administrative Support Bldg. (ASB), Room 2310
HSI Public Forum: "What Does It Mean for UC Davis to Be Hispanic-Serving?"
Thursday, Dec. 6, 5-7pm
UC Davis Health Administrative Support Bldg. (ASB), Room 2310
Refreshments will be served.
RSVPs are requested and can be arranged online.
Note: Seating is limited
Background Info: 
Earlier this year UC Davis met the requirements to be eligible for the federal government's Hispanic Serving Institution (HSI) designation. As defined by the government, HSI-eligible means that among the population of domestic undergraduate students, a minimum 25 percent come from economically disadvantaged populations. The campus now has the opportunity to outline a broader vision for serving students in the Hispanic/Chicanx/Latinx community and beyond — to empower them to thrive.
Chancellor Gary S. May formed the HSI Task Force in June to help UC Davis define what success should mean for a research-intensive, public land-grant, Hispanic Serving Institution in California. More information about the task force and its activities is available here. Organized by the task force, the forum will comprise a brief program followed by small-group discussions designed to identify opportunities for UC Davis as one of only nine R1 universities with the HSI designation (R1 refers to universities with the highest level of research activities for undergraduate and graduate students). Five of the nine R1-HSI universities are UCs.
For those unable to attend the in-person forum, you may submit your feedback via an online form. The form asks you to envision what it means for UC Davis to be Hispanic-serving. Faculty, staff, students, alumni, and community forms are invited to participate, offering their vision for a UC Davis that empowers students—in the Hispanic/Chicanx/Latinx community and beyond—to thrive.