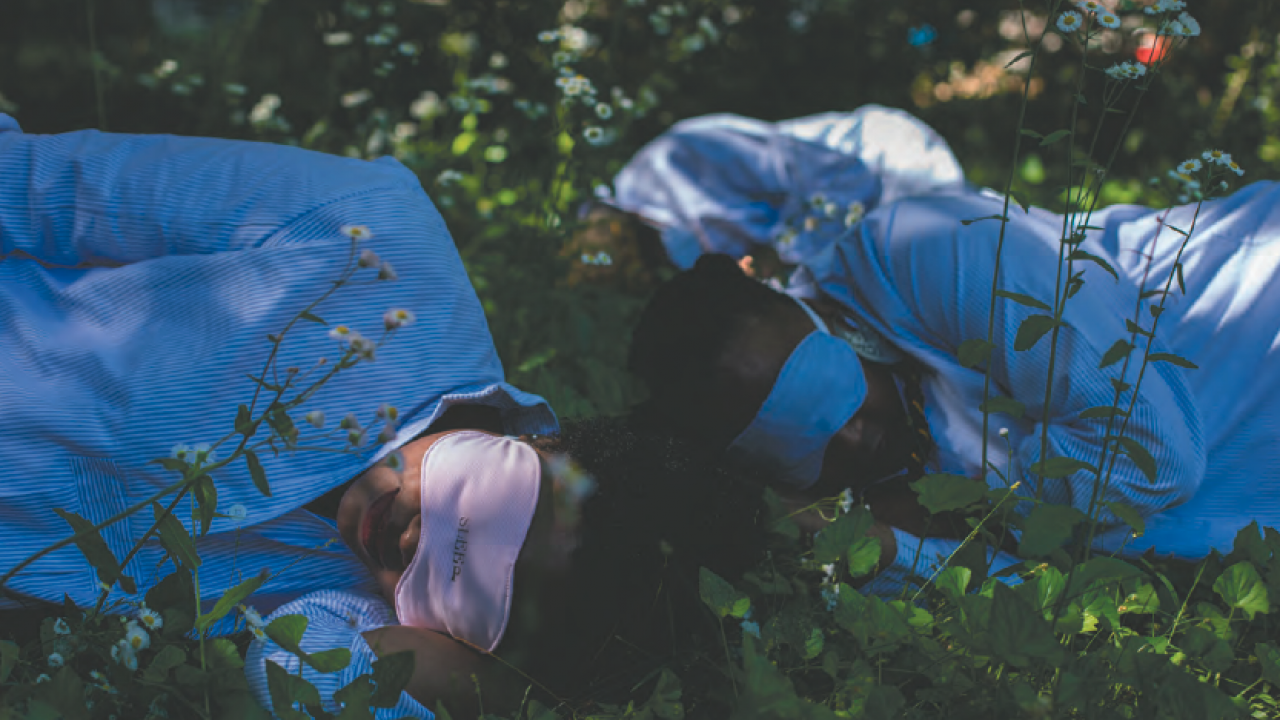 Location
Manetti Shrem Museum of Art
REST IS POWER
Opening Reception: Thursday, 3/12, between 6:00 - 8:00pm
Exhibition curated by students of AHI 401 (Curatorial Methods)
Manetti Shrem Museum of Art - please verify the exhibit hours for your day of visit

Are you tired? 
Rest.
When we rest, we harness our power to resist the forces of society that demand ceaseless labor and productivity. When we sleep, we enter a realm where our dreams of liberation live, not yet realized.
Sleep is in crisis. Rest is Power positions sleep/lessness as political. 
In the Collections Classroom, works by Richard Anuszkiewicz, Robert Arneson, Leonard Brammer, Lynda Frese and Malaquias Montoya from the Manetti Shrem's Fine Arts collection track the historical foundations of contemporary sleeplessness in Enlightenment thought, slave regimes, and industrial capitalism. These discourses and systems of domination manipulate sleep to maximize hours of wakeful productivity. 
In the North Lounge will be a presentation of a growing movement that seeks to reclaim rest and reject the constant hustle demanded by late capitalism. Reflecting on rest as care and resistance, The Nap Ministry led by Tricia Hersey, Charlie Watts, Sophia-Yemisi Adeyemo-Ross, Samantha Maria Xochitl Espinoza, Shannon Finnegan, and Malaya Tuyay counter intergenerational exhaustion and ongoing oppressions to imagine spaces where all can dream of liberation. Together, they invite us to reconsider our individual and collective relationships with rest as a site of power, abundance, healing, and justice.
Rest is Power is curated by the students of AHI 401: Heidi Herrera, Rita Huang, Abby Robertson, Micaella Sanchez, and Alexandra Thoits

Special thanks to the staff of the Manetti Shrem Museum and the UCD Art History Program
***
Be a part of the exhibition by participating in this survey! Thank you!!
https://docs.google.com/forms/d/1s2nVxEybWQCeeG9qfMGkpZjts3hYk2kkKUkssjXqHOc/edit