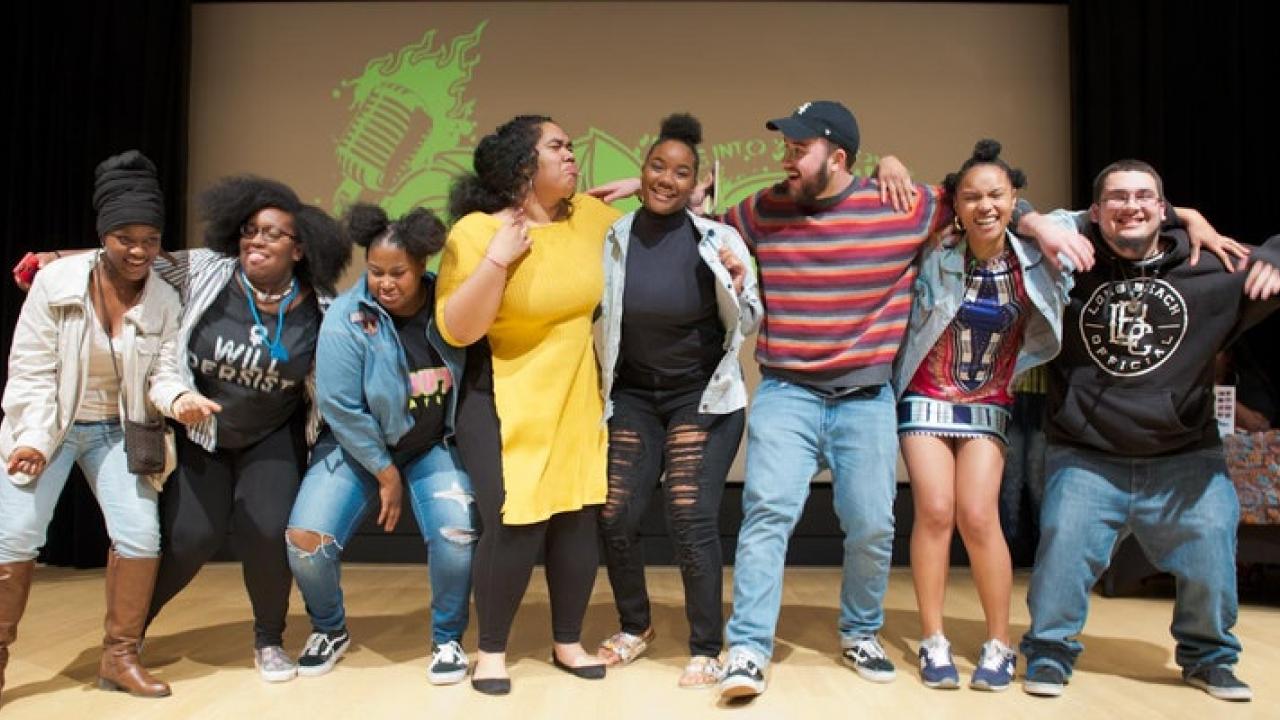 Location
Crocker Art Museum
Our first slam became the seed that sowed a youth poetry movement in Sacramento.
Come enjoy and experience the power of youth voices for social change. Grand Slam Finals will take place at the Crocker Art Museum on Saturday, February 17, 2018 from 6-9 pm. This event will sell out! Get your tickets today!
Each year, hundreds of Sacramento area students compete in local poetry competitions, or slams; ultimately, a team of six students from SAYS compete at the International Brave New Voices competition. All area students ages 13–19 are encouraged to compete.
Sacramento Area Youth Speaks (SAYS) is an innovative critical literacy program. SAYS services support the improvement of schools through teacher professional development, classroom instruction, and after-school programming. At the core of our model is a commitment to equity—SAYS utilizes evidence-based best practices to narrow the achievement gap.
For more information visit says.ucdavis.edu!