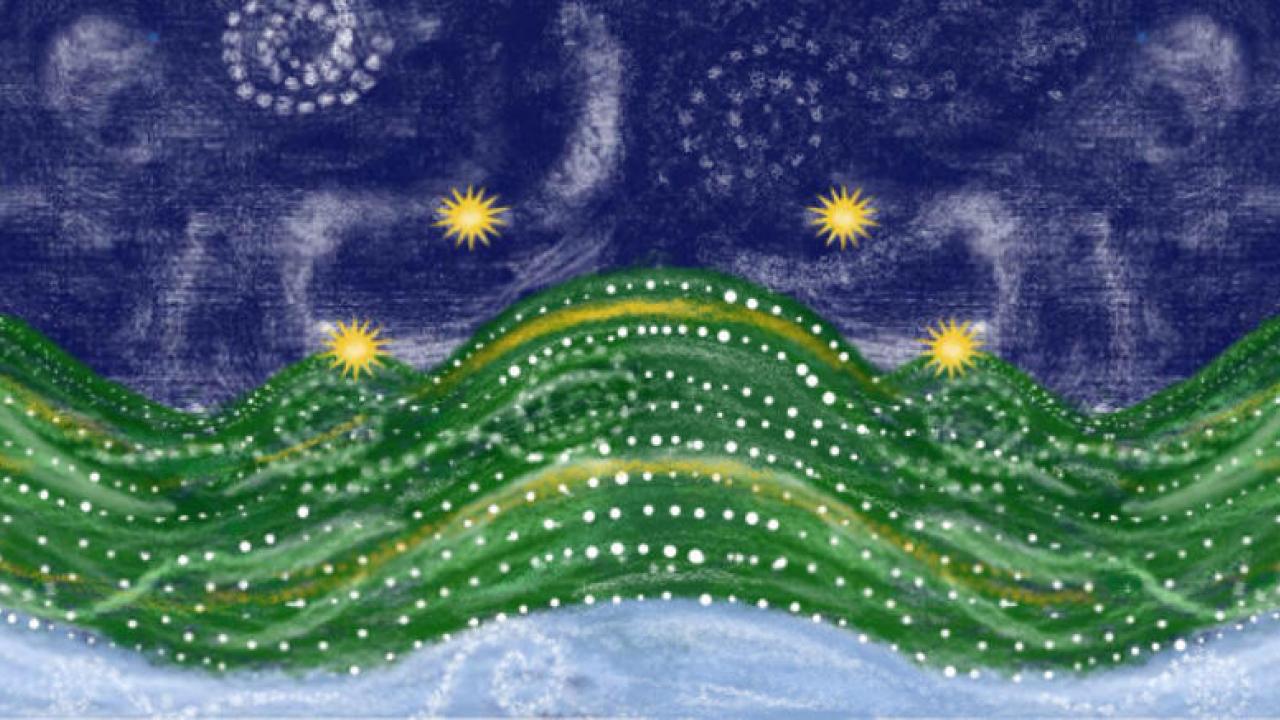 The University of California Land Grab
A Legacy of Profit from Indigenous Land 
Wide-scale U.S. higher education began in 1862 when the Morrill Act provided each state with "public" lands to sell for the establishment of university endowments. The public land-grant university movement is lauded as the first major federal funding for higher education and for making liberal and practical education accessible to Americans of average means. However hidden beneath the oft-told land-grant narrative is the land itself: the nearly 11 million acres of land sold through the Morrill Act was expropriated from tribal nations. This two-part forum examines the 150,000 acres of Indigenous land that funded the University of California is intricately tied to California's unique history of Native dispossession and genocide, and how UC continues to benefit from this wealth accumulation today. We will then explore current university initiatives with tribes and engage in a community dialogue on actions the University of California can take to address their responsibility to California Indigenous communities.
Part 1: Unearthing Indigenous Land Dispossession in the Founding of the University of California 
Friday, September 25, 9am – 12:00pm
Preliminary Schedule
Moderator: Phenocia Bauerle(link is external) (Apsaálooke) Director, Native American Student Development, UC Berkeley
Land-Grab Universities and the Morrill Act
Robert Lee, University Lecturer in American History, University of Cambridge
Tristan Ahtone, (Kiowa), Editor-in-Chief, Texas Observer
The University of California as a Land-Grab Institution
Part 2: From Land-grab to Land Acknowledgement and Beyond
Friday, October 23, 9am–12:30pm
Preliminary Schedule
Moderator: Rosalie Z. Fanshel, PhD Student, Environmental Science, Policy, and Management and Program Manager, Berkeley Food Institute, UC Berkeley  
Current initiatives between UC system and California Indigenous communities 
Inspirations for accountability from land-grant university siblings
Moderator: Christina Snider, Tribal Advisor to Governor Gavin Newsom and Executive Secretary of the Native American Heritage Commission
Christie M. Poitra, Interim Director, Native American Institute, Michigan State University
Breakout sessions: Calls to action
Teaching/pedagogy
Student experience/development
Research
Land acknowledgements
Field stations/UC land
Cooperative Extension 
Closing remarks: 
Margaret Nash, Professor Emerita of Education, UC Riverside
For more information contact Rosalie Z. Fanshel at rzfanshel@berkeley.edu(link sends e-mail)
CART captioning will be provided. If you require any other accommodation for effective communication in order to fully participate in this virtual event, please contact Rosalie Z. Fanshel with as much advance notice as possible.
Tags