October 2022 Events:
 
Amplifying Our Voices
"What does being Chicanx and/or Latinx mean to you?"
All Month
A Center for Chicanx and Latinx Academic Student Success (CCLASS) Social Media Campaign.
Create a 30-45 second video sharing a bit about yourself (name, major or career info, and nationality), what Chicanx/Latinx means to you, and your favorite UC Davis memory.
If you want help creating your video, feel free to stop by El Centro on the 2nd floor of the MU during business hours.
Check out your video on @CCLASS.UCDavis throughout Hispanic Heritage Month and in a round-up of all submissions on @UCDavis.
→ View the post
→ Follow CCLASS on IG
---
An Aoki Center and DEI's Hispanic Serving Institution Initiative Speaker Series
Danny C. Martinez
Associate Professor, School of Education
Tue, October 4 • NOON - 1pm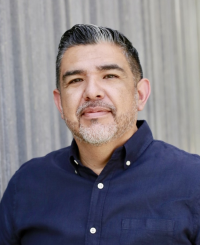 Zoom or live at King Hall, Room 1301 (lunch served)
Register Here for Zoom Link

"Leveraging Black and Latinx Youth Ingenuity for Linguistic Solidarity"
In U.S. public schools Black and Latinx youth have experienced a range of harms brought about by restrictive educational policies and practices. These policies and practices limit how Black and Latinx youth experience their familial and community cultural and linguistic practices in schools. That is, Black and Latinx youth are likely to be viewed as needing remediation when they display communicative practices associated with their racial or ethnic group. This talk will highlight ethnographic data from two respective projects in California high schools where Black and Latinx youth are the majority populations. Through a lens of ingenuity, Martinez will discuss what happens when we forefront ingenuity of Black and Latinx youth in research, over supposed deficits. In doing so, Martinez argues for leveraging of Black and Latinx' youths' linguistic flexibility toward a relational understanding of solidarity between these racialized groups. Martinez will present classroom data to make the case that Black and Latinx youth are already engaged in culturally sustaining practices that adults can use to create powerful learning activities that encourage a move toward solidarity.
→ About Professor Danny Martinez
 
---
 A CAMPOS Research Colloquia Event
Verónica Martínez-Cerdeño
Professor of Pathology and Laboratory of Medicine
Wed, October 5 • 3:10 - 4:30pm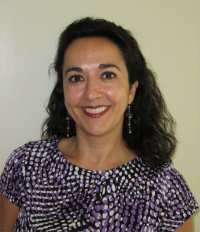 Zoom or Room 1100 The Grove Surge III (limited in person seating)
Zoom Link

"The Pathology of Autism"
IAutism is a neurodevelopmental condition that does not have a cure and for which a distinct pathology has not been found. Current treatments for autism target associated symptoms but not the condition itself. To develop a cure it is imperative that we first determine the brain pathology. We work towards determining pathology, and we have discovered many properties of the brain with autism. Specifically, we found an increase of excitatory pyramidal cells in the upper layers of the cerebral cortex, a decreased number of Chandelier (Ch) cells in the cortex, a decreased number of cartridges, a decreased amount of neurotransmitter receptors in the pyramidal cell axon initial segment -target of Ch cells synapses- and a reduced Ch bouton size -indicating a decrease in the number of synapsis per bouton- in autism. These findings mean that there is an alteration in the excitatory and inhibitory systems in autism.
→ About Professor Verónica Martínez Cerdeño
---
A Center for Chicanx and Latinx Academic Student Success (CCLASS) Event.
Paint Night: Noche de Colores
Fri, October 7 • 4 - 6pm
Come paint with us at CCLASS! Express what culture means to you and bring out your inner artist. Paint, canvas and other materials will be provided.
The Center for Chicanx and Latinx Academic Student Success (CCLASS) is located on the second floor of the Memorial Union (view campus map)
---
Segundo DC Dishes Inspired by Hispanic/Latinx Culture
Monday, October 10
Lunch: Pac fusion II, Mexicali cauliflower taco
Tuesday, October 11
Breakfast: Tomato street grill, Ranchero wet burrito
Wednesday, October 12
Lunch: Bistro, Green chili pork Mexican rice; Pac fusion II, Soyrizo Burrito
Dinner: Pac fusion II, Vegan Mole enchiladas
Thursday, October 13
Lunch: Bistro, Chicken burrito plate Mexican rice, pinto beans, tomatillo/avocado salsa
Dinner: Salads/soups, Posole Rojo
---
A Mondavi Center Presents Event • Sponsored by Office of Diversity, Equity and Inclusion
Aida Cuevas 45th Anniversary
Yo Creo Que Es Tiempo
Wed, October 12 • 7:30pm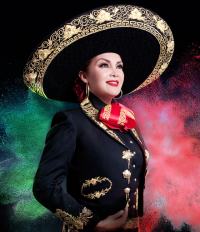 Jackson Hall, Mondavi Center
Buy Tickets

A legendary and powerful voice in Mexican music for more than 40 years, Aida Cuevas is truly the "The Queen of Mariachi." Cuevas, the first female mariachi singer to win a Grammy, is beloved for her unswerving devotion to traditional mariachi music and for her mastery of its demanding vocal forms. This rousing celebratory concert will feature beloved hits like "El Pastor" and "Mexico en la piel" as well as her greatest hits "Te Doy Las Gracias" and "Quizás Mañana".

UC Davis Students Save 50% off Tickets  | UC Davis Faculty & Staff Save 10% off Tickets
*DEI Affiliates: Private reception is at 6:30 at the Grand Tier Lobby. 
---
A Center for Chicanx and Latinx Academic Student Success (CCLASS) Event.
Cultural Celebration
Fri, October 14 • 4 - 6pm
Let's wrap up Hispanic Heritage Month with a variety of snacks and sweets that showcase the diversity of Chicanx and Latinx culture.
The Center for Chicanx and Latinx Academic Student Success (CCLASS) is located on the second floor of the Memorial Union (view campus map)
---
A SOL y LUNA Event
Reventón: La Pachanga Del Año
Sat, October 15 • 6 - 8pm
Putah Creek Lodge
SOL y LUNA invites you to join us for a get-together with other fellow Latine students to enjoy lively music, delicious cultural meals, and more opportunities to unwind. With Hispanic Heritage month concluding, we want you to become familiar with organizations on campus who are here to support you in your academia but to also have a good time! So please, RSVP to come, chill and be in community <3
Putah Creek Lodge - View on campus map)
---