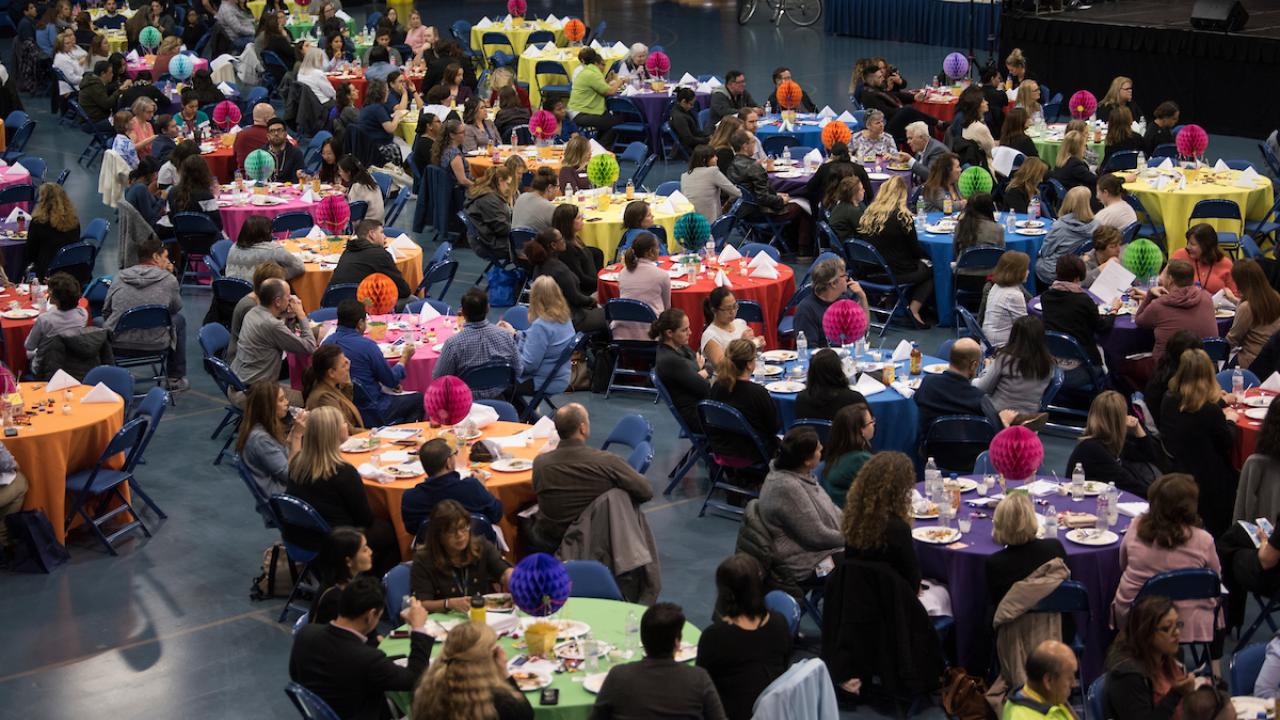 The Office of Campus Community Relations (OCCR) and the Staff Diversity Administrative Advisory Committee (SDAAC), is pleased to announce the recipients of the 2020 Soaring to New Heights Diversity & Principles of Community Achievement Award for 2020.
Due to COVID-19, we regrettably had to cancel our Soaring to New Heights event for this year. While we were not able to celebrate in person, we would like to acknowledge the recipients of our 2020 Soaring to New Heights Diversity & Principles of Community Awards. We thank them for their commitment in exemplifying our Principles of Community and creating a more inclusive campus for all.

Below are from the statements written in support of the nominee by their colleagues explaining the contribution each recipient made this year.

Congratulations to all of the awardees

–Office of Campus Community Relations
Individual Awards
Awards are intended to recognize staff members who, through their own personal efforts, have made significant contributions to affirmative action/equal employment opportunity or heightened awareness and sensitivity to diversity. Nominations received for contributions made by faculty, executives, or community members will be considered for a Special Citation. 
Leota Wilson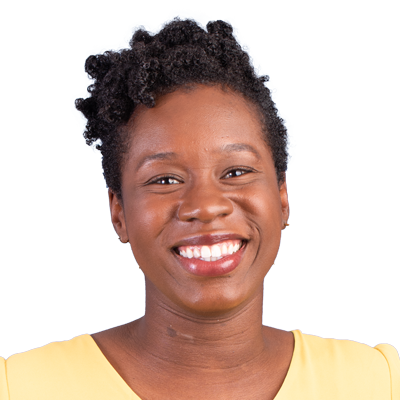 In my first interactions with her in an interview setting, she effectively described the elements that contribute to a positive work environment that is inclusive and bias free. She conducted a process that focused on identifying qualities and traits of candidates that would contribute to a diverse pool of Resident Directors, acknowledging the role that power, privilege, and identity play in recruitment and selection of candidates.
She models behavior consistent with the Principles of Community, specifically empowering the "endeavor to foster mutual understanding and respect among the many parts of our whole." Leota has been instrumental in helping me find a sense of identity and community as a professional staff member at UC Davis.
In trainings and team meetings, I have witnessed her furthering this work, particularly as she advocates for students of color and first generation students, advancing awareness of diversity issues and concerns for all of us through her thoughtful and critical challenges to how we envision and carry out our work in the residence halls. She says often in team meetings that student housing work is retention work because we create an experience of home that is welcoming and inclusive for all, despite many differences. Through this lens, Leota contributes substantially to not only recruit diverse students, but also empower them to persist and graduate.
Finally, Leota is engaged in justice work beyond her role in student housing. She serves on several campus committees that are committed to affirmative action and diversity. She is actively involved in NASPA, chairing the International Student knowledge community which is dedicated to improving access and equity for students studying in the US from abroad. In everything she does, Leota brings commitment, a critical eye towards equity, passion, friendliness, humor, and follow through. I am lucky to work with her.
Faculty Citation
Kyaw Tha Paw U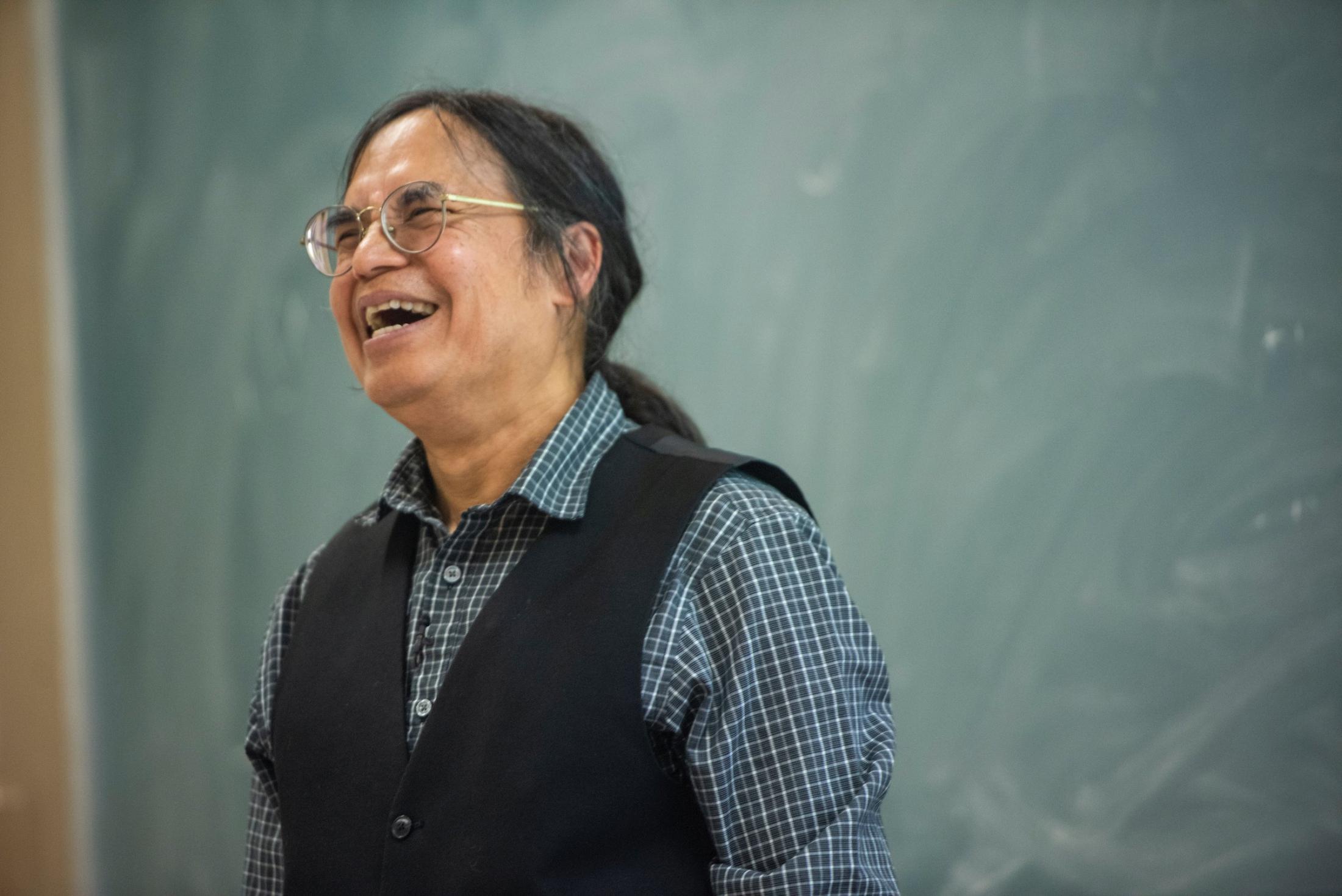 Dr. Paw U is widely recognized for his university and professional service activities and especially his passion for and exemplary service to promote inclusion and diversity at all levels of university and public life. Equally and just as compelling is his devotion to UC Davis's Principles of Community that transcend and embody an essential understanding of the role of race and culture as pillars of promoting the virtues of diversity and equality.
Dr. Paw U's engagement with underrepresented students has been groundbreaking throughout his career.  He has hosted undergraduate students from Howard University as part of the summer ASBIGAP program. He was PI of the multi-year HBCU (Historically Black Colleges and Universities) exchange program, prioritizing the inclusion of gender and cultural diversity in course materials and teaching methodology. On Graduate Council he pushed for campus policies related to graduate education and leadership activities for students of all backgrounds. For example, he spearheaded an international teaching and training exchange through classes and teaching seminars in Italy, India and China.
Examples of Dr. Paw U's out-of-classroom teaching and research activities abound and exemplify outreach to students of all ages and diverse backgrounds., particularly via support for undergraduate and graduate teaching and mentoring. He is presently serving and has served as Master Advisor for the Atmospheric Science Major during multiple periods over his career. He has also been a member of, vice-chaired, and chaired the UC-wide affirmative action and diversity committee.  He has also organized numerous international teaching activities in support of global equity, including short courses on micrometeorology and biometeorology, to support teaching programs at other universities.
Dr. Paw U provides an exceptional example of an outstanding teacher, researcher and champion of addressing diversity and inclusion in science.
Deanna Falge Award
While the criteria for this award are consistent with the criteria for the Individual Award, it is expanded to recognize the ongoing (5 years or more) demonstration of one's exemplary contributions toward the furthering of UC Davis' affirmative action/equal opportunity or diversity objectives. 
Alissa Magorian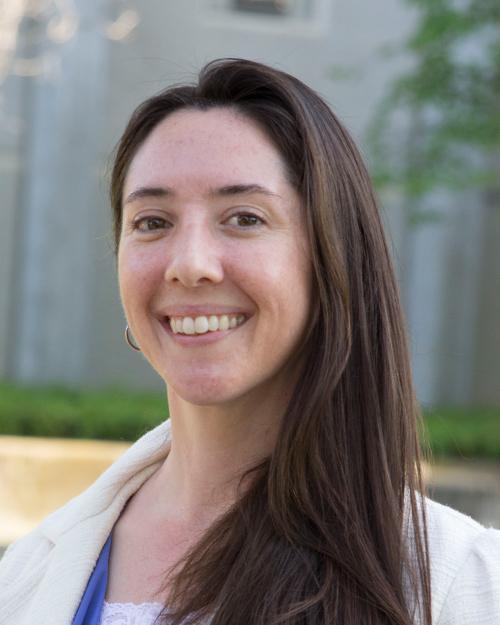 Alissa has long been one of the foremost champions of diversity, equity and inclusion at UC Davis. Her multiple advocacy roles far exceed her current job on campus, and the amount of time she freely gives others is rare and should be recognized by the larger campus community. Her leadership through the Staff Diversity Administrative Advisory Committee (SDAAC), Chancellor's Strategic Plan Steering Committee, Lived Name and Gender Marker Taskforce, Umoja, First-Year Aggie Connections, Guardian Scholars and other programs shows the overall dedication and commitment Alissa puts into serving the Principles of Community and advancing awareness of affirmative action.
Through her work with SDAAC, Alissa organizes multiple yearly campus events such as Soaring to New Heights, Principles of Community Luncheon, New Staff Orientation and Thank Goodness for Staff. She previously served as both the committee's Chair and Vice-Chair, and she is currently an ex-officio member volunteering on the Affirmative Action Subcommittee. Here she reviews Affirmative Action reports and staff demographic data to inform targeted outreach and recruitment efforts so SDAAC can better reach the campus goals. She also collaborates with Talent Acquisition and supports the Staff Diversity Ambassadors Program. To ensure our campus is on track in its mission of being inclusive of a multiplicity of identities, she led the Assessing Staff Diversity Workshop organized by SDAAC and Staff Assembly (where she also serves) during which staff from across campus examined diversity data and developed recommendations for the Chancellor.
Alissa is also a fierce advocate for underserved constituents. She has been a champion of multiple inclusivity efforts, such as being a leader on the Lived Name and Gender Marker Taskforce by advocating for UCPath (the new system wide personnel system) to include gender inclusive options, leading efforts to use Preferred Name on campus by changing how the Office of Registrar stores information, and collaborating with the Office of the President to change the system wide undergraduate application to include lived name. Alissa has also been the program coordinator and event planner with the Northern Regional Umoja Symposium — a program that fosters the success of African Americans at 25 California community colleges. Additionally, she works closely with many students on campus to ensure they feel welcomed, valued and supported. She has served as both a facilitator for the First-Year Aggie Connections program and as a mentor for the Guardian Scholars program. She truly exemplifies the Principles of Community in everything she does.
Eleanor Fontes-Fulton Award
The Eleanor Fontes-Fulton Award criteria recognizes the exceptional career-long contributions in furthering the affirmative action/equal opportunity and/or diversity objectives within the scope of employment (hiring, recruitment, retention, training and/or supervision), in the UC Davis community. This award is given to an employee who is retiring in the current calendar year that the award is given.
Fredna Karneges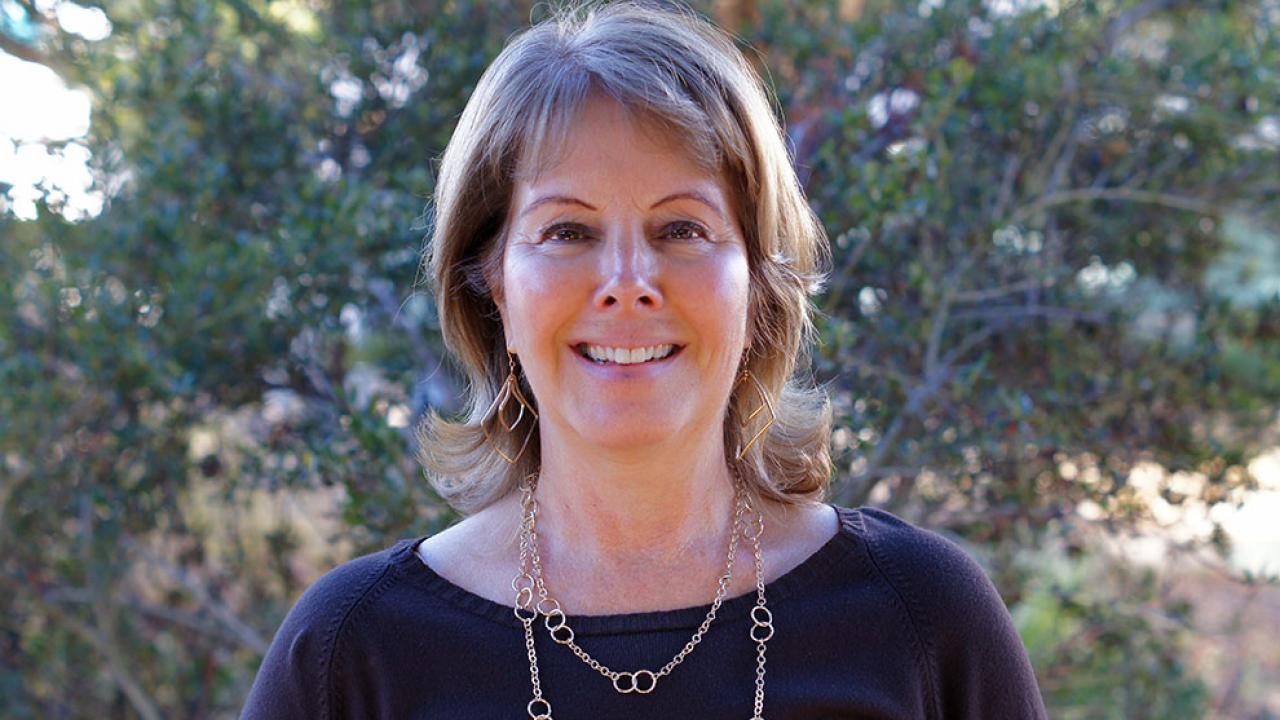 Fredna Karneges started at UCD in 1984, in a newly formed Vocational Rehabilitation department, on a one year contract. From these humble beginnings, Fredna has become a strong and influential voice for faculty and staff that have disabilities or medical conditions that make working difficult. In the 36 years since, Fredna has worked with three Chancellors, several HR Vice Chancellors and numerous reorganizations. With each successive iteration of HR and Disability Management, Freda has advocated for the disabled by obtaining increased staffing, higher visibility and funding for programs and services designed to assist the disabled.
Because of Fredna's advocacy and leadership, the university is well situated to recruit and retain world-class faculty and staff with disabilities and help the university meet and exceed its Affirmative Action and Diversity Goals. Perhaps her most noteworthy accomplishment was her effort to unite campus stakeholders to create a stable and permanent funding model for the Mobility Assistance Shuttle, which is now free for Faculty and Staff and a significant win for individuals with mobility issues.
However, beyond her official work, Fredna has also increased awareness about the issues the disabled face and has created solutions for the disabled by serving on the Transportation and Parking Committee, the ADA Accommodation Committee, and the Disability Issues Awareness Action Committee.
Lisa Brodkey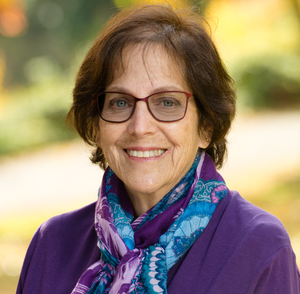 Throughout her career at UC Davis, Lisa's campus roles and personal interests have focused on diversity and furthering equal opportunities for all. While director of the then called "Sexual Harassment Education and Prevention Program" (SHEP), Lisa managed sexual harassment cases and responses, provided advice and coaching, and organized campus-wide in-person training for all areas of the UC Davis community (academics, staff and students.) SHEP eventually became the Harassment and Discrimination Assistance and Prevention Program (HDAPP). The world of sexual harassment and sexual violence became more and more complicated and compliance-driven over the years. Lisa's steadfast leadership through this time was essential and she continued to be a trusted colleague and campus resource. She worked with both victims and leaders to carefully maneuver through delicate and sensitive issues, but did so with the utmost respect and professionalism.
Lisa's last three years at UC Davis were in the office of Academic Affairs, the academic human resources office for UC Davis. As the Director of Faculty Relations and Development, Lisa was responsible for coaching academic leaders (chairs, associate deans, and deans) on navigating difficult personnel issues and conflicts. She organized, facilitated and led development workshops for academic leaders and various faculty audiences throughout each academic year, infusing diversity-related topics throughout. She worked through complicated disability and accommodation issues for our academics, partnering with colleagues in Disability Management Services. Lisa also successfully coordinated our Academic Worklife Program, which supports our academics to have families while continuing to maintain and thrive in their academic careers. Lisa's impact in each of her campus roles  and within  those units is long-lasting and certainly shaped how those units work and support our campus community.
Last, but not least, Lisa worked hard to remain engaged in very specific diversity-related issues, that are close to her heart and convictions. Lisa was a member of the diversity train-the-trainer group through  most of her UC Davis career. This group is comprised of UC Davis staff who, in addition to their regular jobs, volunteer to co-facilitate staff development courses on a variety of important topics, including but not limited to: Understanding Religious Differences in the Workplace, Disabilities and Accommodations, and more. One of the most significant contributions Lisa made in this area was partnering with colleagues (Mikael Villalobos and Binnie Singh) to create the "Living the Principles of Community (POC)" online course, which was made available to the UC Davis community in 2010. The course was designed with the goal of operationalizing the UC Davis POCs to help our campus community understand how these principles can be applied throughout our campus lives and in the work we do. This course is widely used and continues to be a model for effective and engaging interactive courses.
Lisa's legacy in all of the work and contributions to UC Davis will definitely have a lasting impact.
Department/Unit/Team Award
This award is intended to recognize the UC Davis unit or team whose members, through their own personal or group efforts, have made significant contributions to affirmative action/equal employment opportunity or heightened awareness and sensitivity to diversity. 
School of Law - Admissions and Financial Aid Office
Jose Manuel Alvarez, Alexis Elston, Montre Everett, Ronnie Lewis, Kristen Mercado, Joseph Schneider, and Karen Sewell

The School of Law's Admissions and Financial Aid Office is instrumental to advancing our mission to provide the highest quality legal education to outstanding students from all backgrounds. The Law School's last five entering classes have been comprised of more than 50% students of color. The Fall 2019 entering class was the most diverse ever—students of color compose 57 percent of the class, and women make up 58 percent. A quarter of the students are the first in their families to graduate from college, and about 40 percent receive need-based aid.
To achieve these results, the Admissions Office has implemented multiple recruitment and yield initiatives.
Admissions staff meet regularly with pre-law affinity groups on individual campuses and welcome groups to visit the Law School. The Admissions staff meet with pre-law affinity groups multiple times a year over multiple years, building long-standing relationships with potential applicants.
Admissions staff travel to several recruitment fairs at Historically Black Colleges and Universities (HCBUs), as well as national events targeted to underrepresented students. They also collaborate with outside pipeline organizations to co-host law school admissions conferences.
Admissions staff collaborate closely with a variety of Law School affinity student organizations, including organizations for LGBTQ+ students and veterans, on individual outreach to admitted students. They also work with King Hall's highly diverse faculty and alumni to conduct individual admitted student outreach.
The Admissions Office also operates the King Hall Outreach Program (KHOP). Established in 2001, KHOP is a unique initiative that helps college students from underrepresented communities prepare for the law school admissions process.  KHOP provides mentoring and pre-law advising during the school year, and hosts eligible college juniors and seniors for a series of weekend sessions in which students gain valuable knowledge about the law school admission process, learn writing, analytical, and logical reasoning skills, develop study techniques for taking the Law School Admission Test (LSAT), and explore career paths available to law school graduates.
Ninety-nine percent of KHOP alumni have graduated from a four-year institution. Forty-one percent are enrolled or have graduated from a law program.  In 2014, KHOP received the California State Bar Education Pipeline Award for its important role in diversifying the legal profession and in 2016 the American Bar Association Council for Racial and Ethnic Diversity in the Educational Pipeline awarded the program its prestigious Raymond Pace and Sadie Tanner Mossell Alexander Award For Excellence in Pipeline Diversity.
Tags