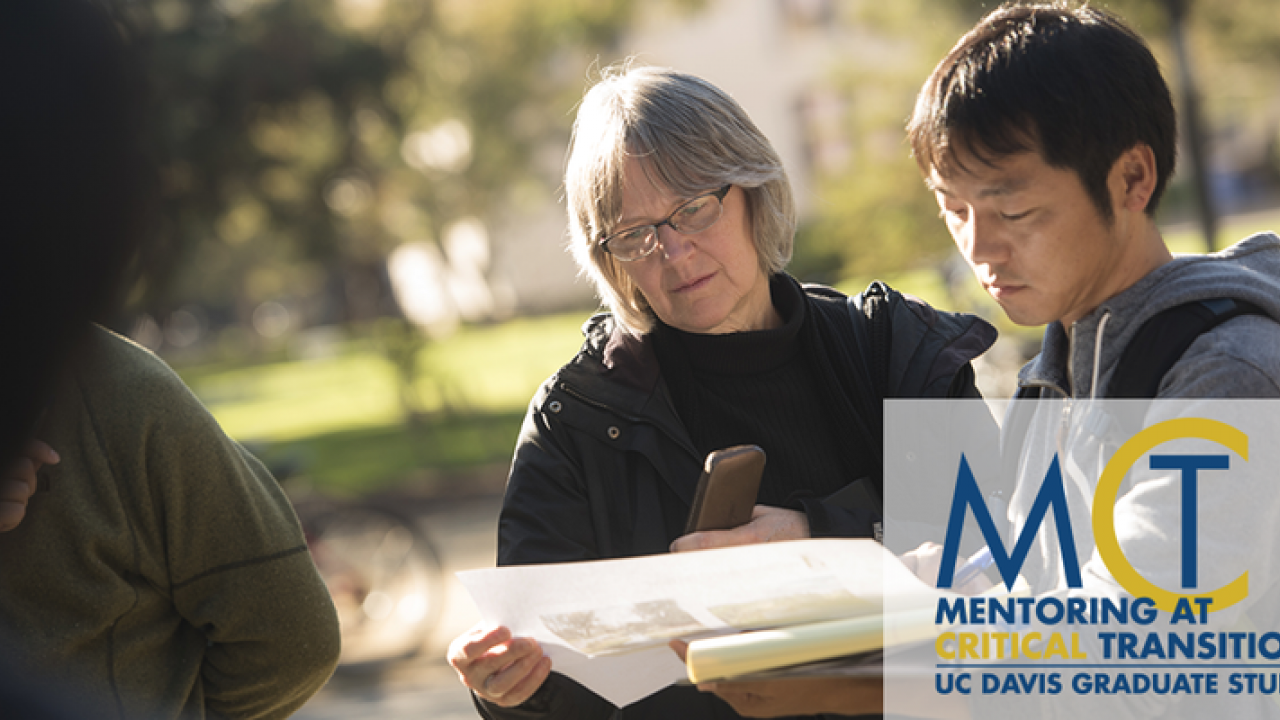 The MCT Wakeham Fellowship application is now open!
Mentoring at Critical Transitions, a UC Davis faculty development program, is pleased to announce its competitive awards program for participating faculty mentors. Up to five $10,000 fellowships will be awarded for mentors to provide support for one or more of their graduate student mentees. 
UC Davis mentors meeting the following requirements are eligible to apply for this fellowship:
The mentor may hold appointments in any academic discipline. They may be tenure-track or non-tenure-track and may be members of the Academic Senate or Academic Federation. The mentor must be eligible to serve on advanced degree committees.

The mentor must have attended at least three 

MCT-affiliated sessions

 offered during the 2017-2018 academic year.

The applicant must be acting as a mentor to at least one graduate student who is currently enrolled in a UC Davis academic graduate programs and who is in good standing.

The graduate students involved may be domestic (US citizens or permanent residents), international, AB540, or undocumented students.

The mentor may also be mentoring undergraduate students and postdocs and involve them in the proposed project, but the main focus of the project must involve graduate students.

Mentors who have previously received the MCT Wakeham Fellowship may apply, but priority will be given to mentors who have not yet received the fellowship. 
The Mentoring at Critical Transitions (MCT) Faculty Mentor Seminar Series is offered by UC Davis Graduate Studies with the goal of advancing the mentoring skills of  faculty with their graduate students and postdocs. Learn more by visitinggrad.ucdavis.edu/mct.