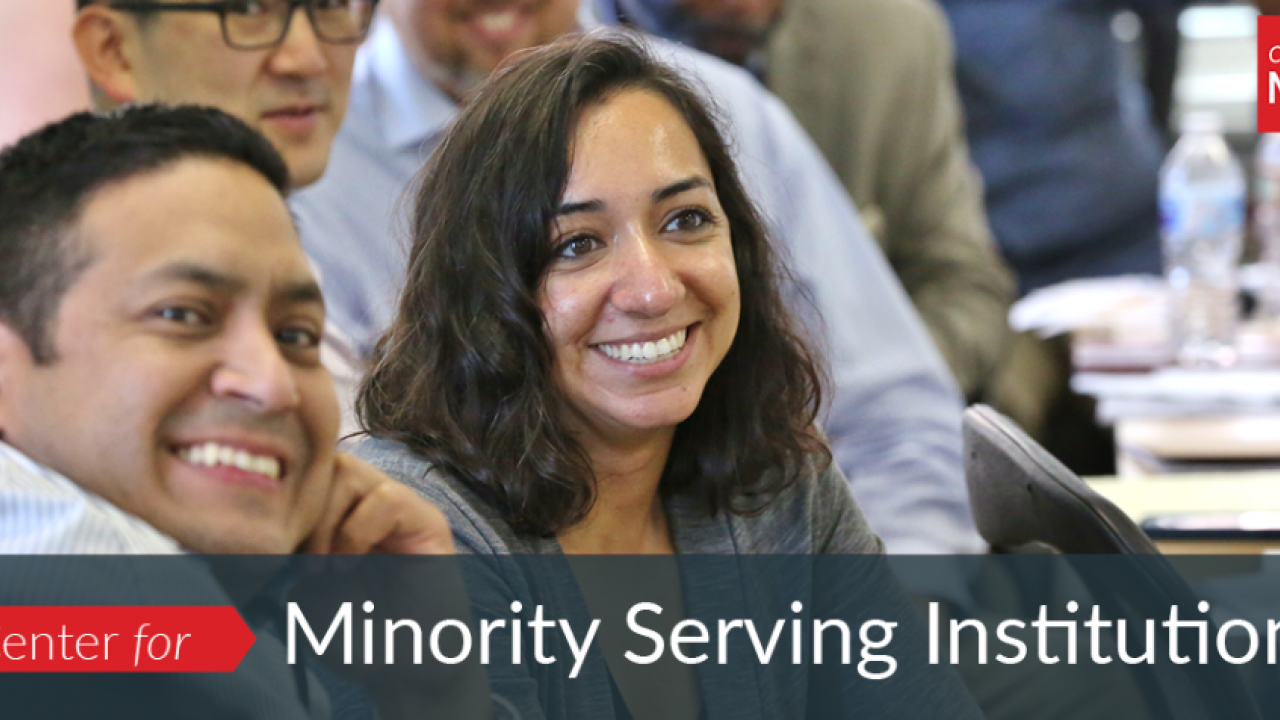 The Center for Minority Serving Institutions (CMSI) is pleased to open applications for our early career faculty development program, ELEVATE (Enriching Learning, Enhancing Visibility, and Training Educators). This program is a unique three-day professional development opportunity for early career faculty at Minority Serving Institutions (MSIs). Drawing from the expertise of CMSI and our affiliates, ELEVATE will support the ongoing learning, training, and networking of early career MSI faculty by providing workshops, opportunities to network with peers, and a platform for collaboration.
 
This year's ELEVATE will be hosted from Wednesday, May 29, 2019 to Friday, May 31, 2019. In our effort to encourage attendance and minimize financial burden, ELEVATE will be offered free of registration costs to participants. In addition, all meals, materials, and lodging will be provided by CMSI. Participants will only have to cover the cost of their personal travel.

If you are interested in participating, please complete the online application by January 11, 2019, at 11:59 p.m. Selected faculty will be announced by email in February 2019.
Please feel free to forward this call for applications to anyone you think might be interested in applying. For more information, click here to find a full program description with further details about ELEVATE. For questions or more information, please contact Paola "Lola" Esmieu at pesmieu@gse.upenn.edu.