UC Davis School of Law Graduates Its Inaugural First Generation Advocates Cohort
UC Davis School of Law Graduates Its Inaugural First Generation Advocates Cohort
UC Davis School of Law is renowned for its supportive and diverse community and for its commitment to the ideals of social justice and equality espoused by Dr. Martin Luther King, Jr., in whose memory the law school building is dedicated. The majority of King Hall's faculty are professors of color (one of the few such law schools in the United States) and they consistently enroll one of the most diverse student bodies in the country. Dean Kevin Johnson makes a point to remind incoming freshman "how important it is that UC Davis School of Law–as a public law school–is accessible to, and supportive of, students from all racial and socioeconomic backgrounds."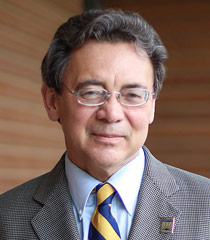 As part of this commitment, King Hall is dedicated to maintaining a welcoming environment for students of all backgrounds. Under the direction of Dean Johnson, King Hall's First Generation Advocates program was created to promote diversity and maximize the academic, professional, and personal success of students who are the first from their families to earn a college or professional degree as well as students from low-income backgrounds. During the 2017-2018 school year, a group of first-generation law students (FGLS) at UC Davis School of Law convened weekly to create a comprehensive and holistic program designed to address the needs of current and future FGLS. The goal of this group was to research the unique experiences of FGSL, to identify areas where FGLS could benefit from more structured and tailored programming, and to provide recommendations to the administration for new co-/ curricular programs. The First Generation Advocates Student Board was created through this original proposal, with the purpose of guiding the administration in implementing and planning programs to serve FGLS.
Participation in the FGA program is entirely voluntary and those who choose to do so receive specialized mentorship from faculty. As well, the law school hosts several events to help students build crucial networks of support and professional development, and there is a First Generation Advocate Seminar Series featuring alumni and distinguished guests that speak to the particular challenges encountered by first generation law students.
In Spring 2020, the first cohort of FGA students are celebrating their graduation from King Hall. These students enrolled in law school Fall of 2017 and joined a class of 151 others students, 21 percent of whom were first in their family to attend college. All twenty-seven students from the class of 2020 who participated in the FGA program are successfully completing law school. All have amazing stories and a compelling future ahead of them as lawyers. Many, like the students we feature, will advocate for better laws, policies and practices to redress the enormous societal disparities that COVID-19 brought to light.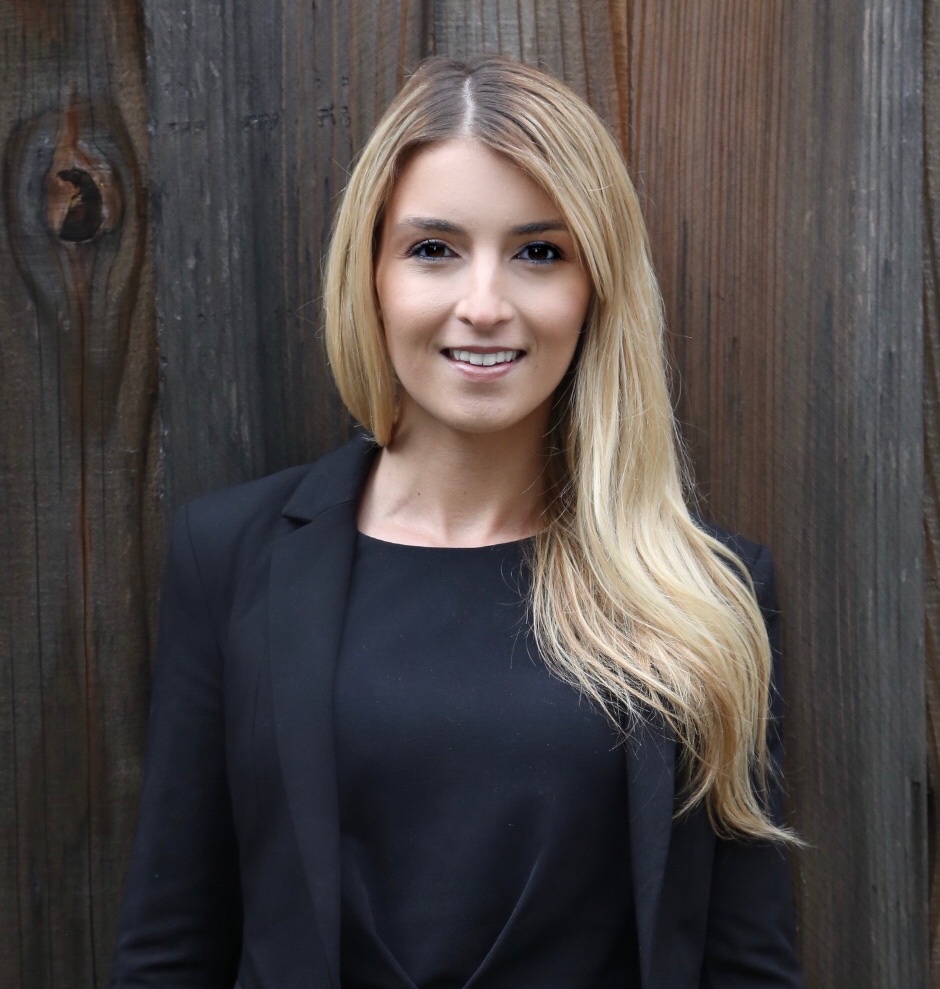 Danielle McKenna is the first person in her entire extended family to receive a postgraduate education and she has worked nonstop to make the most of her education.
During her time at King Hall, McKenna co-founded the Business Law Society, served as an Articles Editor and Projects Editor on Law Review, was a member of the Negotiations Team, served as an Executive Editor for the Business Law Journal, participated in Law Cappella, and competed in the UCLA Transactional Law Competition. During her summers she worked at Dellenbach Venture Counsel.
McKenna served as a research assistant for Dean Afra Afsharipour, her FGA faculty mentor. "Dean Afra Afsharipour played an instrumental role in helping me realize my full potential by offering constant guidance and encouragement." During 1L, she was also mentored by Professor Lisa Pruitt, who provided advice and support as she acclimated to law school. 
In the fall, McKenna starts as an associate at Sullivan & Cromwell in Palo Alto.
FGA Faculty Mentor: Afra Afsharipour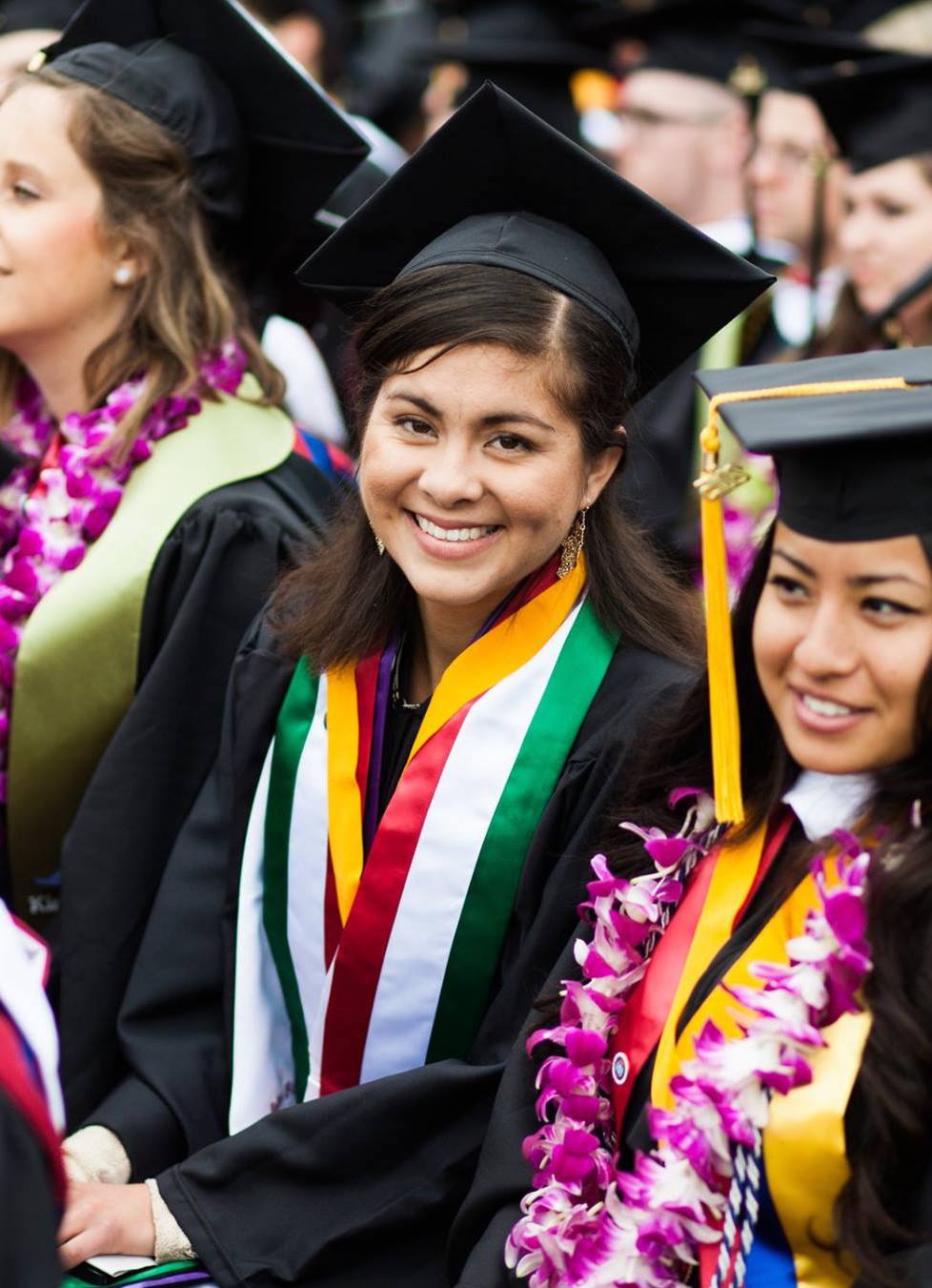 Karen Pedraza's legal career has been geared towards ensuring that immigrant workers know their workplace rights and that individuals have access to legal services. During her first year at King Hall, she volunteered in the Workers Right's Clinic informing workers of their rights and assisting them in their wage claims. While working at the California Rural Legal Assistance Foundation (CRLAF) during her first summer she assisted sexual harassment survivors with their U-visas, individuals with cancellation of removal, and DACA renewal applicants. Pedraza has also worked at the Immigration Clinic enforcing the Flores Settlement Agreement under the tutelage of Professor White, Cooper, and Mulligan.
"As a first-generation student," says Pedraza, "I never thought such experiences could be open to me, but King Hall made it possible through its mentorship programs and networking opportunities." The First Generation Advocates program allows students like Pedraza who "feel in the shadows" to be more open and engaged in law school. Pedraza's notes that her parents were farmworkers and she did not even have a family member who worked in an office. Often times she felt like she did not belong in higher education because she was not good enough. But, by attending many of the events that the FGA put together she felt more welcomed and had access to the resources and mentorship she needed to succeed.
After graduation, she will work at Opening Doors as a staff attorney providing immigration legal services to communities in Sacramento County. As a first-generation student, becoming an attorney uplifts her Latino community of Sacramento and Salinas and provides financial support for her family. 
Faculty Mentor: Cruz Reynoso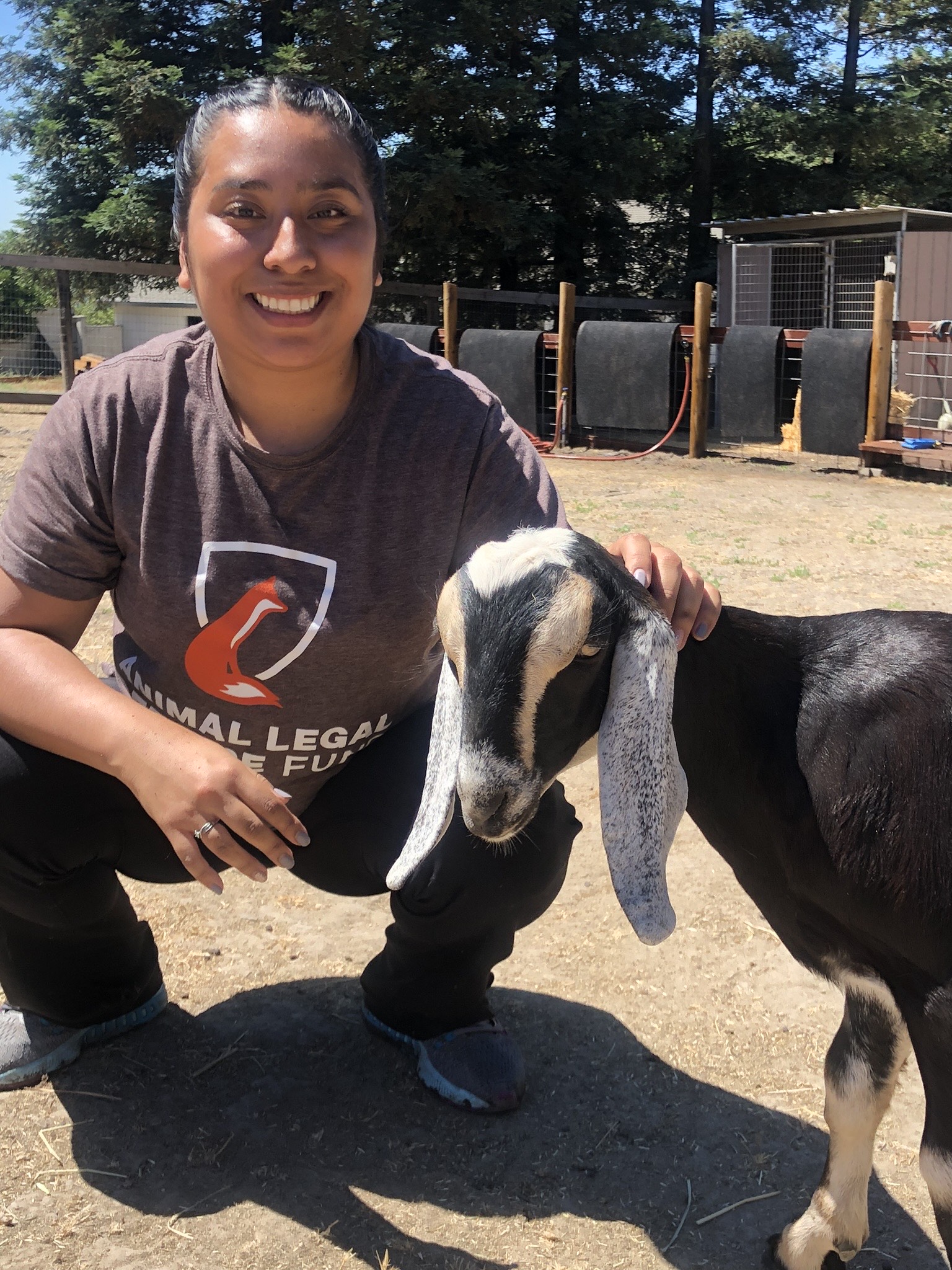 Ariahna Sanchez is a queer Latinx daughter of immigrants. She graduates from King Hall this month with her Public Service Law and Pro Bono certificates. Sanchez participated in the 1L Workers' Rights Clinic, Immigration Law Clinic, Wage Claim Clinic, and the student-led Gender & Name Change Project. She also was a Research Assistant for Dean Kevin Johnson and Associate Vice Chancellor for Academic Diversity, Raquel Aldana.
During the summers, she worked with the California Air Resources Board (CARB) and the Animal Legal Defense Fund (ALDF). Currently, she is working with California Rural Legal Assistance Foundation (CRLAF) on the Disaster Relief for Immigrants (DRAI) project. Sanchez is grateful she had the opportunity to have a mentor who could provide valuable and relevant guidance throughout law school. The FGA program allowed her to not only have someone to turn to for questions that everyone else seemed to already have the answers to, but also to form long-lasting professional friendships. "This initiative is important," Sanchez explains, "because, as a first-generation high school, college, and law school student, having a cohort of peers with similar experiences was crucial to attaining the same success as students with more privilege."
Sanchez will begin her legal career with Legal Services of Northern California (LSNC) in Woodland and hopes to eventually become an animal welfare attorney. During her free time, she enjoys hiking, visiting coffee shops, gardening, doing puzzles, coloring and reading.
Faculty Mentor: Raquel Aldana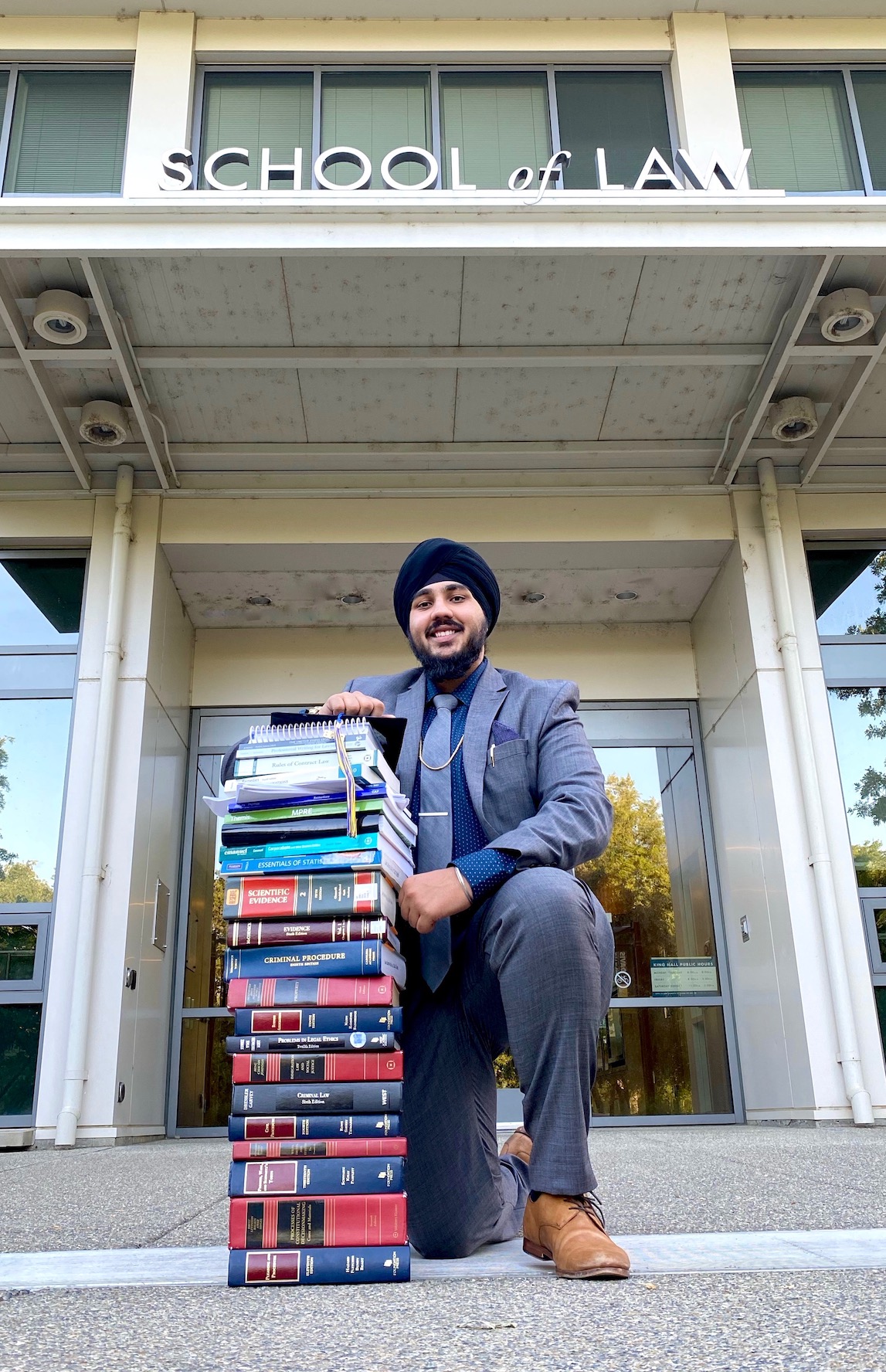 Princepreet Singh is a first-generation Sikh American that has worked hard throughout his life to proudly represent his community. He is also a first-generation college student who realized the influence of his identity as he navigated law school. The admissions process, "was a challenge in itself," he explains, "but when I got here, I realized how little I knew compared to my classmates. The first- generation initiative was excellent in providing resources to stay afloat in law school and assuring me that I had the ability to succeed."
And he has succeeded at law school and representing his community. He served as the President of the Middle Eastern South Asian Law Student Association where he organized events, held admissions workshops, and brought in speakers so students such as his self could learn about the experience of being South Asian in the legal field. He was also selected as the Class of 2020 Commencement Speaker.
One of Singh's most meaningful experiences at King Hall was being part of the Immigration Law Clinic. During his time in the clinic, he worked to file asylum applications, volunteered at naturalization workshops, and served as a translator to those detained in ICE Custody.
Before joining Reed Smith LLP in San Francisco as a transactional attorney, he will be attending Harvard University for an Accelerated PostDoc MPH focusing in Health Policy. Singh views healthcare law as a bridge between his two interests that will allow him to help immigrant communities as they navigate the healthcare sphere.
FGA Faculty Mentor: Christopher S. Elmendorf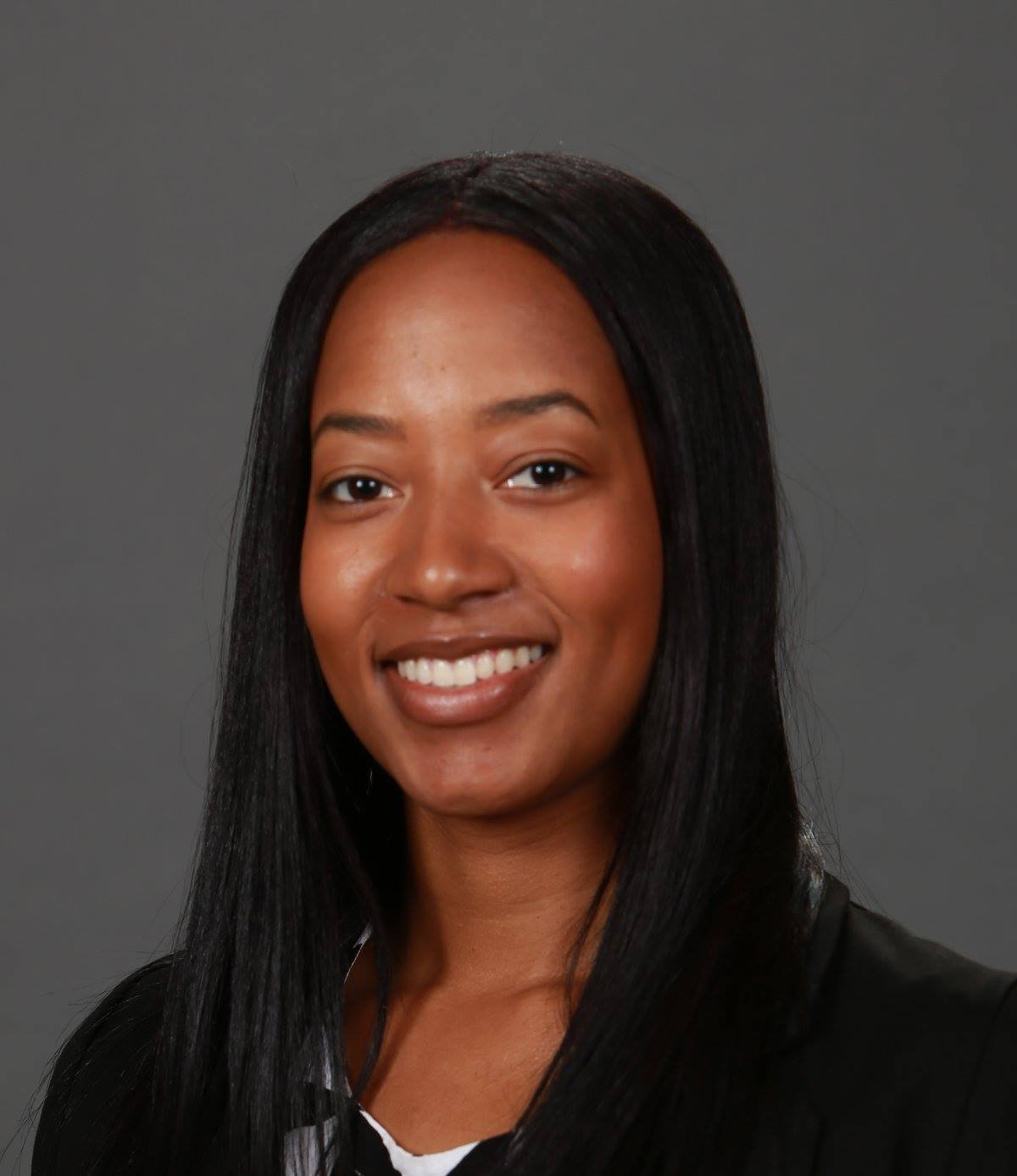 Paige C. Tucker was this year's King Hall Alumni Association Award recipient, given to a 3L student who has demonstrated outstanding service to the school. Through her various leadership roles in the Law Students Association (2019-20 president) and Black Law Students Association (2018-19 president), Tucker made giving back a priority and helped implement an emergency funding program for students affected by COVID-19, organized the school's first Martin Luther King Jr. Day of Service and Celebration, and facilitated the donation of a MLK mural, co-created by Reza Harris (2019) at the school. Paige represents the many deserving students who can dream bigger.
"During my first year of law school, as a member of the First Gen initiative, I immediately felt seen and supported in ways that I never imagined. I'm truly grateful for the unparalleled access to professional, academic, and personal growth as I navigated law school."
Starting this fall, Tucker will be working as a corporate associate at Fenwick & West LLP in the Bay Area.
FGA Faculty Mentor: Irene Oritseweyinmi Joe
Tags