CAMPSSAH Faculty Scholars for 2020-21
The UC Davis Office for Diversity, Equity and Inclusion is delighted to announce the CAMPSSAH Faculty Scholars for 2020-21
The new Center for the Advancement of Multicultural Perspectives on Social Science, Arts, and Humanities (CAMPSSAH) is pleased to announce the second cohort of Faculty Scholars. The mission of CAMPSSAH is to recognize and support scholars that bring multicultural perspectives in their research, a commitment to mentoring underrepresented and minoritized students, and outreach to underserved communities both locally and globally through their research. CAMPSSAH Faculty Scholars contribute to the diversity of faculty by moving us toward creating a critical mass of BIPOC and ally scholars.
This year we welcome six outstanding scholars in six different disciplines within the College of Letters and Science. They were nominated by their dean and selected based on their scholarly excellence and their contributions to diversity through research, teaching and service. CAMPSSAH Faculty Director, Kimberly Nettles-Barcelón read each file with excitement and found their "commitments to ground-breaking, community focused and globally aware research, teaching, and writing critical to the expanding UC Davis's commitment to excellence." These six new faculty members will be joining seven other exceptional CAMPSSAH Faculty Scholars from our inaugural cohort. The goal is to continue to grow these communities of scholars in order to create meaningful opportunities for engagement and to build bridges for interdisciplinary collaboration and synergy between and among CAMPSSAH and CAMPOS Scholars and other interested scholars at UC Davis.
Kathleen Cruz
Classics
Beenash Jafri
Gender, Sexuality, and Women's Studies
Michael Singh
Chicana/o Studies
Emily Celeste Vázquez Enríquez
Spanish and Portuguese
Benjamin D. Weber
African-American and African Studies
Kathleen "Kat" Whiteley (Wiyot)
Native American Studies
Kathleen Cruz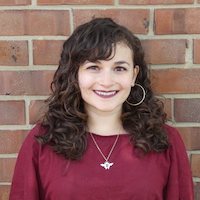 Cruz received her PhD in Classics from Princeton University. Her primary research focuses on the evocation of horror through bodily violence in Latin literary texts of the first century CE. Her project centers on interdisciplinary work that brings together findings from the philosophy of aesthetics as well as film and media theory. Her secondary research explores the reception of the classical tradition in two contexts: Medieval Scandinavia and the Hispanic Caribbean and Latin America. Current articles in progress in these areas examine how prominent political and literary figures demonstrated mastery over the Greco-Roman past for the implicit purpose of rejecting it in favor of their own native traditions.
In fall 2018, Cruz co-founded the working group "Antiquity in the Americas" with two colleagues from Princeton. Among its many goals, the group promotes connections between scholars of the ancient world in universities in the United States and those in Latin America and the Caribbean. In addition, and as part of this work, "Antiquity in the Americas" emphasizes the need to diversify where classicists in the United States imagine work on the ancient world is being done and by whom, and it also aims to promote the scholarship of Latinx students and early career scholars in the field through its events. 
When not working on research or teaching, Kathleen can usually be found baking or watching musicals (sometimes simultaneously).
Beenash Jafri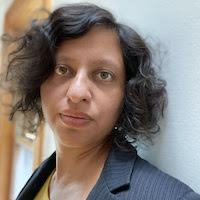 Jafri's work interrogates the fraught intersections of race, Indigeneity, settler colonialism, and sexuality through film and cultural criticism. Her current book project engages relational frameworks to investigate the seemingly contradictory investments of Asian diasporas in settler colonialism. She theorizes this contradiction not as evidence of a mere failure to heed the calls of Indigenous resurgence, but as exemplary of diasporic attachments to the settler colonial. The project turns to film as an integral site for the cultivation of these attachments, as well as their disruption. Across a range of sites including diasporic westerns and queer experimental film, she shows how diasporic longings frequently reestablish the centrality of settler colonialism, while diasporic out-of-placeness simultaneously provides possibilities for imagining otherwise.
Jafri holds a PhD in Gender, Feminist and Women's Studies from York University (Toronto) and was most recently an assistant professor of cinema at Concordia University, Montreal. Her writing has been published or is forthcoming in venues such as GLQ: A Journal of Lesbian and Gay Studies, Settler Colonial Studies, American Indian Culture and Research Journal, Cultural StudiesCritical Methodologies, and Lateral: Journal of the Cultural Studies Association. She has been on the board of the Critical Ethnic Studies Association since 2016, and is the book reviews co-editor for Lateral.
Michael V. Singh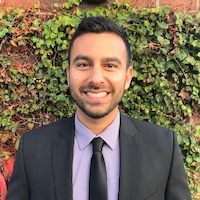 Singh is an assistant professor in the Department of Chicana and Chicano Studies at UC Davis. He received his PhD in Education from UC Berkeley in 2019 and was later a UC President's Postdoctoral Fellow in the Department of Chicana/o Studies at UC Santa Barbara. Singh's scholarship is guided by questions of racial and gender justice in schools, with a focus on education initiatives targeting Latino men and boys. His research has three interrelated strands: 1) Ethnographic explorations of Latino manhood amidst neoliberal framings of race and urban schooling, 2) The professional experiences and pedagogical practices of Latino male educators, 3) Everyday refusals and queer disruptions among Latino men and boys. Singh is currently working on his first book manuscript tentatively titled, Un Buen Ejemplo: Race, Education, and the Intersectional Politics of Mentoring Latino Boys. This book comes from two years of ethnographic research with a school-based mentorship program for Latino boys. It examines the ways converging (neoliberal) discourses of race, gender, class, and sexuality influence how Latino male empowerment programs reimagine the role of Latino male youth workers in the lives of their students. His work has been supported by fellowships from the National Academy of Education/Spencer Foundation, UC Berkeley's Institute for the Study of Societal Issues, and UT Austin's Project MALES program. He was born and raised in Woodland, CA.
Emily Celeste Vázquez Enríquez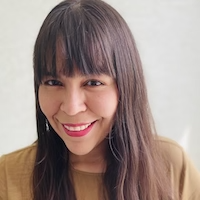 Vázquez received her PhD in Romance Studies from Cornell University. Focused on Central and North America, her research studies the intersections between the Environmental Humanities and the fields of Border and Migration Studies. She is currently working on a book manuscript that thinks through the concept of "border biomes" to examine the complex relationships that exist between border demarcations, ecosystems, the nonhuman dwellers of these regions, and people. Her second book project focuses on the notion of invasive species, through which she addresses questions related to different forms of environmental violence in the context of migration flows in the Americas. Emily grounds these questions in 20th and 21st-Century Central American, Latinx, and Mexican film, literature, and art. 

 
Benjamin D. Weber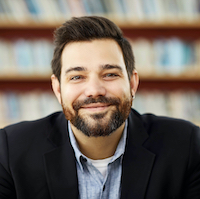 Weber's research focuses on policing, prisons, and racial capitalism along with antiracist social movements seeking to broaden the meaning and experience of freedom. Before joining the UC Davis faculty, he taught at Harvard, Brown, and the University of New Orleans where he codirected Louisiana's contribution to the States of Incarceration national public history project. Benjamin has worked for Alternate ROOTS, an art-activism organization in the South, and for the Vera Institute of Justice on initiatives to end money bail. In New Orleans, he worked with the grassroots reentry nonprofit, BAR NONE, and volunteered for the Welcoming Project, a mentoring program for young people returning home from juvenile jail. He has also taught public high school and coached Urban Debate in East Los Angeles, where he worked on campaigns for greater community control and protections for undocumented students and their families. He is at work on his first book, a history of racism, incarceration, and US empire under contract with The New Press.
Kathleen "Kat" Whiteley (Wiyot)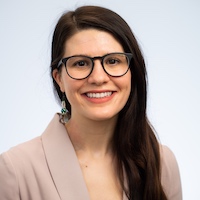 Whiteley (Wiyot) is an assistant professor in the Department of Native American Studies (on leave 2020-2021). She is currently a UC President's Postdoctoral Fellow at UC Berkeley. She was previously a visiting fellow in the history department at Harvard University. Dr. Whiteley's dissertation, "The Indians of California versus The United States of America: California Dreaming in the Land of Lost Treaties, 1900-1975," traces the history of two land claims cases brought by the Native peoples of California against the federal government. This project argues that these legal actions and the Indigenous political organizing behind them not only offered Indigenous peoples in California a path towards remuneration, but also new ways of conceiving local identities and imagining inter-tribal political coalitions. Her research on California Indian history has been supported by the Woodrow Wilson National Fellowship Foundation, the Social Science Research Council's Mellon Mays Initiatives, the Rackham Graduate School at the University of Michigan and The Newberry Library. She plans to publish a revised version of the dissertation as a monograph, and then to develop a second project that examines the history of the eighteen "lost" unratified treaties made in California between 1851-52. Dr. Whiteley was born and raised in Eureka, California.
Tags