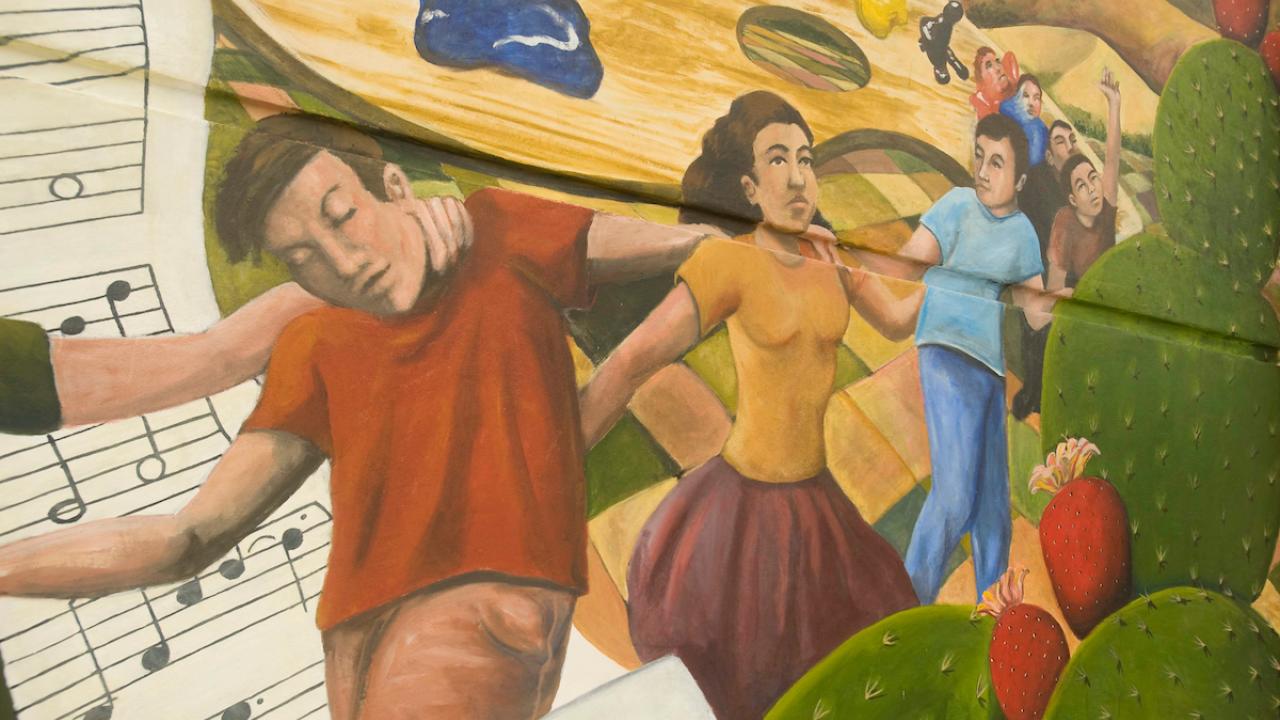 Celebrando Cultura
Check back on this page as we add events in the coming weeks. Also for more information please visit:
https://chi.ucdavis.edu/featured-annual-events
https://health.ucdavis.edu/latino-staff-faculty
UPCOMING EVENTS
September 24
Chicanx and Latinx Bienvenida
This event, sponsored by the Department of Chicana and Chicano Studies, kicks off the annual events for the Chicanx and Latinx community. Taking place every fall, Bienvenida welcomes new students to our familia by providing them with information about resources, organizations and networking that can help their journey at UC Davis. If you are available, join us to connect with students and colleagues from across the campus. All invited!
9:00am - 11:30am
Activities and Recreation Center (ARC), UC Davis campus
September 27
Latinx Heritage Month Dinner
The UC Davis School of Medicine's Latino Medical Student Association chapter hosts its annual Latinx Heritage Month Dinner. The theme this year will be "Honoring Our Roots". This dinner aims to create a welcoming space for each of us to reclaim our stories and celebrate the people and moments in our lives that have led us here and will continue to lead us forward. By invitation only!
6:00 - 8:00pm
UC Davis Betty Irene Moore School Of Nursing
2570 48th Street 
Sacramento, CA 95817
October 9
CAMPOS and CAMPSSAH Welcome Back Reception
The Office of Diversity, Equity and Inclusion, the Center for the Advancement of Multicultural Perspectives on Science (CAMPOS) and the Center for the Advancement of Multicultural Perspectives on Social Science, Arts, and Humanities (CAMPSSAH) invite you to join us for an informal "Welcome Back Scholars!" reception.
4:00 - 6:00pm
Student Community Center, Multipurpose Room
PAST EVENTS
September 20
Symposium on Immigration and Family Separation
Join the UC Davis Health Latino Staff and Faculty Association in a conversation about our current border crisis and the impact family separation and immigration issues has on the Latino community. Guest speakers will discuss their recent visit to the holding facilities at the border.
5:30pm - 7:30pm
Betty Irene Moore School of Nursing
2570 48th Street, Suite 1000 Sacramento
Category
Tags