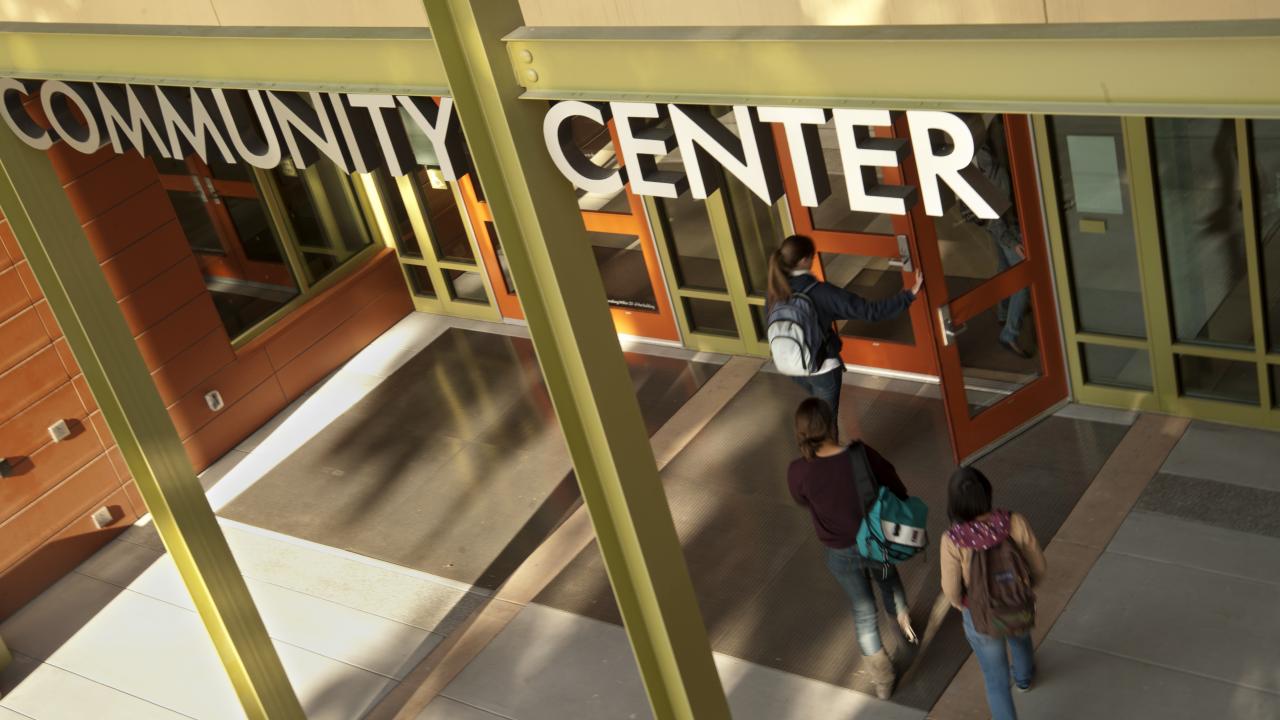 Diversity Pathway to Graduate School Conference
A one-day event hosted by GAAAP (Graduate Academic Achievement and Advocacy Program) to create a community of graduate students, professionals, and undergraduate students of all backgrounds to assist those interested in pursuing a graduate or professional level degree. This event aims to empower historically underrepresented, low-income, or educationally disadvantaged students by providing them with the opportunity to attend workshops of their choice, and connect with like-minded graduate students as well as professionals.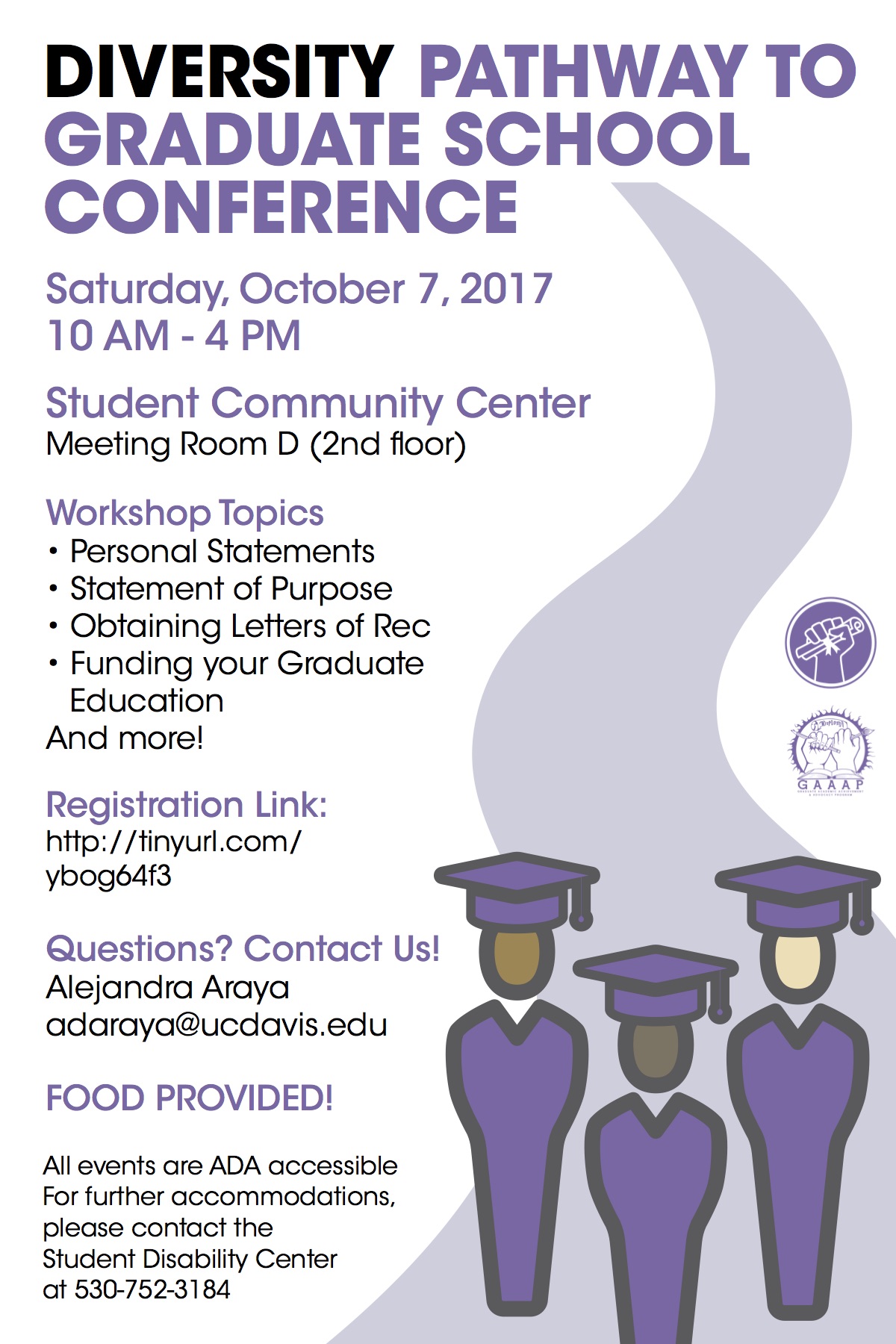 Who: Any undergraduate student interested in pursuing higher education is welcome to attend.
What: A one-day conference where students learn more about graduate school by attending workshops of their choice and network with graduate students and professionals.
Where: Student Community Center (SCC) at UC Davis
When: Saturday, October 7, 2017, 10am-4pm
How: Fill out the 2017 registration form HERE
Cost:  FREE!