Maricel Lumaquin of the Betty Irene Moore School of Nursing has been named the 2020 CUCSA Kevin McCauley Memorial Outstanding Staff Award Recipient
The Council of UC Staff Assemblies (CUCSA) has named Maricel Lumaquin the 2020 Council of UC Staff Assemblies Kevin McCauley Memorial Outstanding Staff Award recipient.
The Kevin McCauley Memorial Outstanding Staff Award is designed to recognize staff members at the University who are supportive and inclusive of UC staff, and encourage equity, diversity, and community, are forward thinking, and do not compromise quality.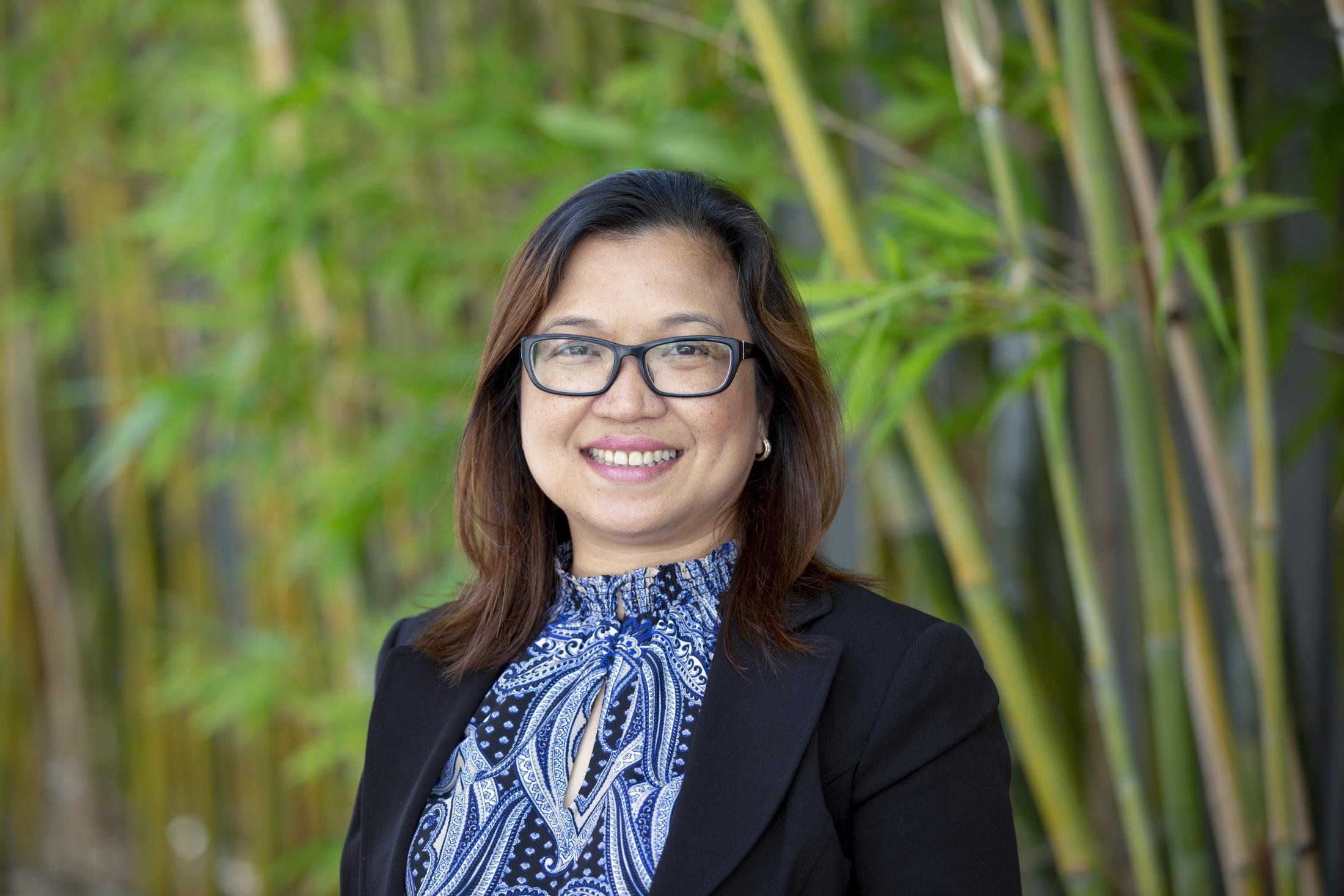 Maricel is the data analyst at the Betty Irene Moore School of Nursing at UC Davis. She is an advocate for staff engagement and diversity & inclusion. She served in the School of Nursing's Diversity & Inclusion Advisory Committee and Staff Engagement Survey Committee.
She is the chair of the Asian Pacific American Systemwide Alliance (APASA) employee resource group at UC Davis Health. She spearheads programs and activities that represent and empower staff, faculty and students. She leads planning the annual Principles of Community, International Women's Day and Lunar New Year celebration.
She is an active member of various UC Davis Health committees including the Staff Advisory Committee for Equity, Diversity & Inclusion (SACEDI) and UC Davis Staff Assembly, Health. She has been a speaker on holiday cultural heritage for the D&I dialogue series. She volunteers to support Thank Goodness for Staff events, and outreach programs whether tabling at major community events or social media campaign for UC Davis Health.
Maricel promotes and supports The Pantry located on the UC Davis Health campus. This is a volunteer and donation driven program for staff and students with food insecurity. She collaborates with other staff in maintaining The Pantry and keeping it restocked.
Maricel is also a community leader where she serves in the board of organizations that address the social and economic well-being of underrepresented minorities. During the challenging time of pandemic, she was involved in the food distribution of more than 1,000 bags of groceries and fresh produce to the underserved communities in Sacramento. She also donated masks, sanitizers and disinfecting supplies to churches and small businesses through her partnership with corporations and other organizations. Most recently, she provided masks that UCDH team distributed to protesters during the Black Lives Matter peaceful march.
For more information on the Council of UC Staff Assemblies please visit:  https://cucsa.ucla.edu/
For more information on UC Davis Staff Assembly, Health Chapter please visit:  https://health.ucdavis.edu/staffassembly/