Pickett Named Associate Vice Provost for Faculty Equity and Inclusion
Originally posted by Dateline Staff on December 5, 2017 in University News
Cynthia L. Pickett, associate professor of psychology, has been named associate vice provost for faculty equity and inclusion, in Academic Affairs.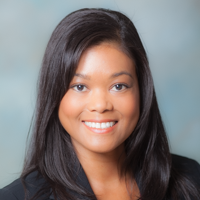 "Dr. Pickett brings a unique set of skills to Academic Affairs as a social scientist, a psychometrician, and an Academic Senate leader with years of service on the Affirmative Action and Diversity Committee," Vice Provost Phil Kass said in announcing the appointment.
Pickett is the second person to serve as the associate vice provost for faculty equity and inclusion. Kass was the first, appointed by then-Vice Provost Maureen Stanton in 2013. With her retirement looming earlier this year, the university conducted a campuswide search and chose Kass as her successor, effective July 1.
Now Pickett is charged with providing leadership to achieve and sustain excellence, equity and diversity in the UC Davis faculty, in concert with other campus officials. 
She joined the UC Davis faculty as an associate professor in 2004. Her research interests include social identity, group perception, self-stereotyping, the self, social cognition, self-regulatory processes, social exclusion and intergroup relations.
She earned a Bachelor of Arts degree in psychology at Stanford University, then continued her education at Ohio State, earning a master's in social psychology, and a Ph.D. in social psychology (major) and quantitative psychology (minor). She was a faculty member at the University of Illinois, Urbana-Champaign, for three years, and the University of Chicago for two years before joining UC Davis.