Rossini Receives P.L.A.C.E. Manuscript Workshop Award
Rossini Receives P.L.A.C.E. Manuscript Workshop Award
P.L.A.C.E with CAMPSSAH is delighted to announce the recipient of our Manuscript Writing Workshop grant – Jon D. Rossini, Associate Professor of Theatre and Dance!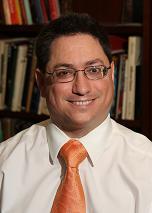 The Manuscript Writing Workshop award makes financial resources available for selected faculty at a key transitional moment in their career. Getting a project from rough draft to published manuscript is one of those moments at both the Assistant and Associate levels in the humanities and social sciences. This process can be facilitated by focused, critical readings by scholars in one's field, which this grant helps provide.
Modeled on similar, successful initiatives such as the UC Humanities Research Institute (UNHRI), the grant provides financial resources for recipients to convene a one- to two-day workshop that brings together chosen experts in the scholar's field to help prepare a manuscript for submission to a publisher 
Rossini's research focuses on U.S. Latinx Theatre and broad questions of ethnicity and theatre. His work is divided into two segments. The first considers the formation and limits of the work of politics within contemporary US theatre and the second explores the theory and practice of performance/performative writing. Rossini is the author of Contemporary Latina/o Theatre: Writing Ethnicity, which is part of the Theater in the Americas series from Southern Illinois University Press. He has also authored more than twenty-five articles and book chapters. 
Rossini is currently working on the manuscript Pragmatic Liberation and the Labyrinth of Free Association: Rethinking Politics through Mainland Puerto Rican Drama, which promises to be an important contribution to his primary field of Latinx Theatre Studies. This manuscript uses the obscured colonial relationship between the US and Puerto Rico as a starting point for thinking about issues of justice and equality, the possibilities and pragmatic challenges of revolution and revolutionary thinking.
PLACE will offer up to $2,500 each for four UC Davis faculty in the 2020-21 academic year and two $5,000 Manuscript Writing Workshop grants in the 2021-22 academic year.
You can learn more about Rossini's work at his: Faculty Webpage
You can learn more about P.L.A.C.E. with CAMPSSAH here.
Tags