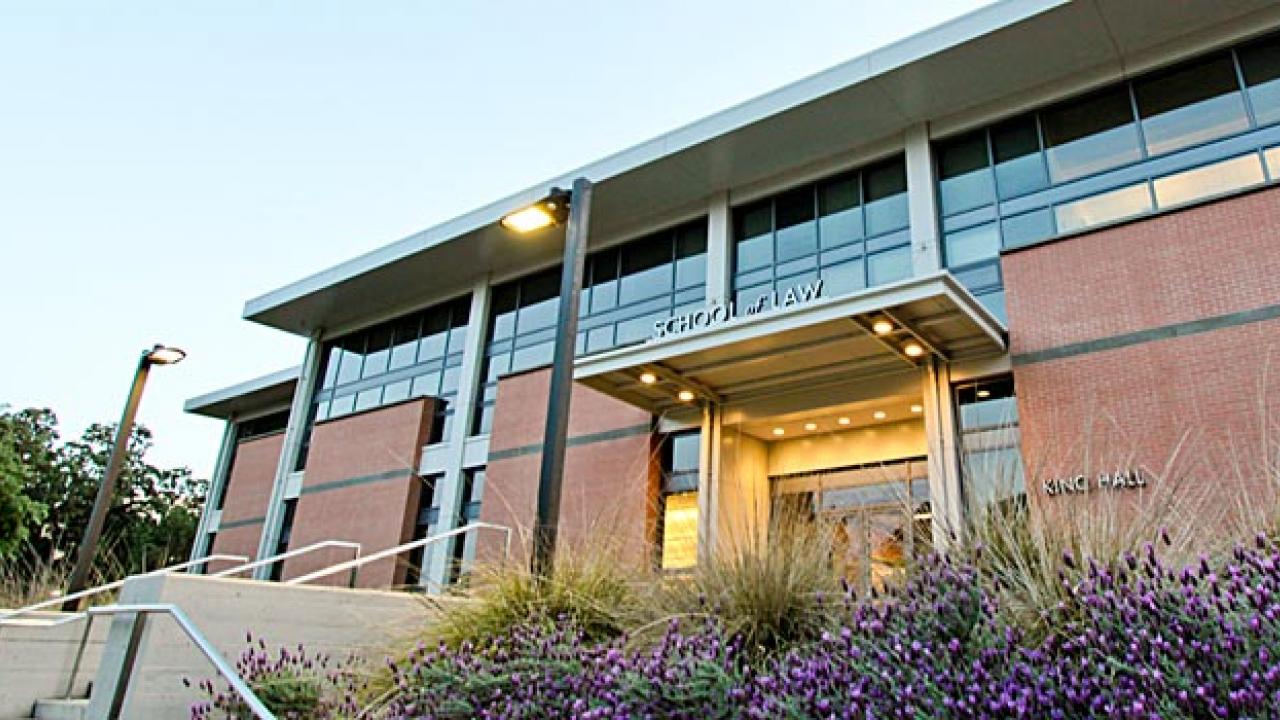 As the last academic year wound down we published an article about the school of law's First Generation Advocates initiative and several members of the 2020 cohort. We would like to take this opportunity to further add to that story by commending not only the King Hall Class of 2018 that helped convene and took part in the inaugural cohort but add a special mention of Professor Leticia Saucedo who taught, along with King Hall alumni Ken Wang, the FGA seminar series and oversaw the FGA Board for several years. Professor David Horton served as the 2019-2020 faculty advisor to the FGA Board.
 Additionally, among the twenty-seven FGA graduates of the Class of 2020 were four Board members–Yana Pavlova, Ana Orozco, Kim Ng, and Estela Barajas. Board members serve anywhere between 155 and 244 first generation law students at any one time. Board members administer the FGA program, advocate for the school to continue offering programs like the Seminar Series, serve as panelists during the Seminar Series, are peer mentors, and organize numerous events for first generation students. For example, past events the Board has organized include: a pre-orientation for incoming students, financial success workshops, academic success panels, career and goal planning workshops, and many other similar events. The FGA program at King Hall would not exist without the initiative and contributions of Board members.
We congratulate the King Hall FGA graduates of 2020!
Tags