P.L.A.C.E. with CAMPSSAH Scholar of the Quarter
P.L.A.C.E with CAMPSSAH is delighted to announce the recipient of our winter Scholar of the Quarter award–Jacob Hibel, Associate Professor in the department of Sociology!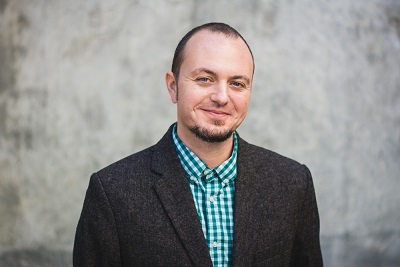 The Scholar of the Quarter award is a new initiative funded by a UC Office of the President "Advancing Faculty Diversity" grant designed to improve faculty retention and satisfaction through peer recognition.
This award is designed to recognize faculty at the Assistant or Associate rank whose scholarship epitomizes scholarly or creative achievements that involve diverse communities with a commitment to social change. 
Applicants were evaluated on whether they developed innovative curriculum that engages diverse student populations with collaborative work in communities; demonstrated a long standing commitment to advocating on behalf of underserved communities; produced creative or scholarly work that brings awareness to critical issues facing marginalized communities; and conducts research that challenges "normative" disciplinary boundaries.
Hibel is a sociologist and demographer in the Department of Sociology, Graduate Group in Education, and Migration Research Cluster, Co-Director of the Center for Poverty & Inequality Research , and Director of the California Public Education Policy Analysis Lab (CalPEPAL) at the University of California, Davis, and an Affiliate of the Institute for Research on Poverty at the University of Wisconsin-Madison.
His work focuses on issues related to education, child development, social stratification, and immigration. Ariana Valle, Caitlin Patler, and Erin Hamilton, his colleagues that nominated him for this award put it best when they wrote: "Dr. Hibel is extensively committed to leading scholarly work that not only brings awareness to issues facing marginalized communities but also that can be translated into action and advocacy on behalf of those communities."
Hibel currently serves as PI on the UCD Summer Poverty Research Engagement Experience (UCD-SPREE), a collaboration between UCD and several Historically Black Colleges and Universities (HBCUs), operated through the UCD Center for Poverty and Inequality Research (CPIR). The UCD SPREE program is a summer-long mentorship, professionalization, and research training program for students from HBCUs who are interested in pursuing graduate school in the social sciences on topics related to poverty. He currently supervises two graduates of this program who are working on their PhDs in Sociology at UC Davis.
In addition to his work advocating on behalf of students from marginalized communities, professor Hibel has also dedicated a tremendous amount of energy on behalf of his colleagues. He is the Director of the Early-Career Mentoring Institute (ECMI), a mentorship program funded by the Department of Health and Human Services and administered at UC Davis by the CPIR. He was a key member of a recent UCOP Advancing Faculty Diversity (AFD) grant, Faculty Retention and Inclusive Excellence Networks (FRIENDS), that studied, recommended, and implemented important initiatives to address the obstacles faced by associate professors according to the UC Davis COACHE survey. And, he is actively engaged in early-career mentoring programs organized by the Population Association of America (PAA) and the American Sociological Association (ASA).
"Professor Hibel's work is a beautiful example of engaged, interdisciplinary, boundary-expanding scholarly practice," remarked Kimberly Nettles-Barcelón, the grant's Principal Investigator and Associate Professor of Gender, Sexuality and Women's Studies.
The Scholar of the Quarter will receive a $1,000 Academic Enrichment Fund as well as a certificate of recognition.
Tags